Mitama Matsuri, Soul Festival of Ikegami Honmonji Temple
Start of my matsuri month, in which I will try to visit as many matsuris (festivals) as possible from the Japan Times event list, which they receive from the Japan National Tourism Organization. August offers the greatest variety of festivals in and around Tokyo. Today I decided to visit the Mitama Matsuri which features Bon Odori, a traditional folk dance.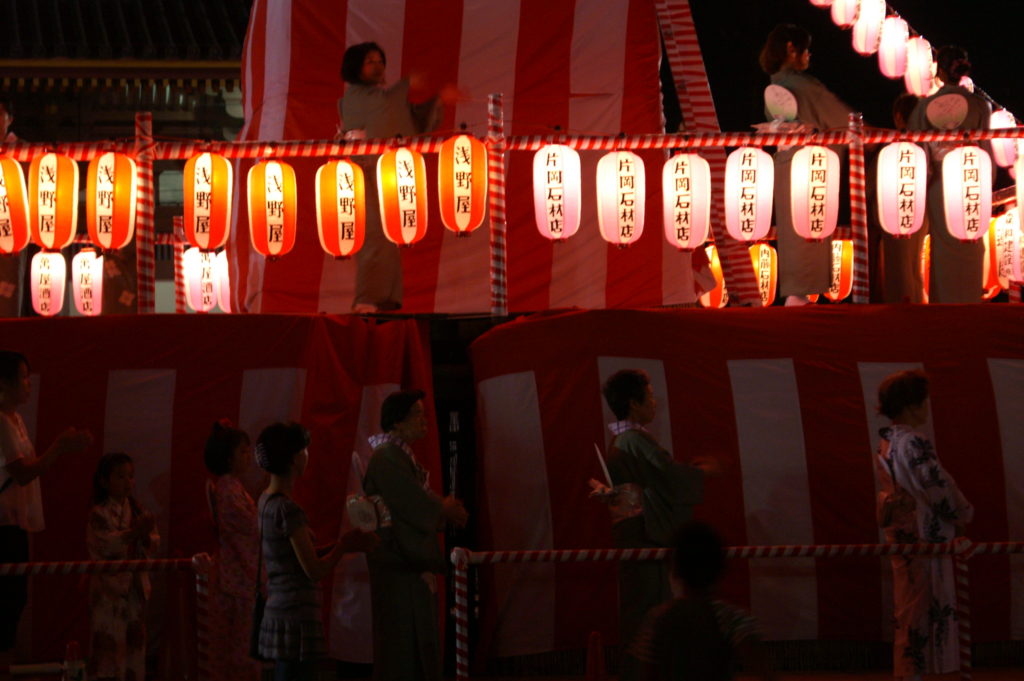 At the Bon Odoris you will see ordinary people join the dance too and I don't think they would mind tourists joining in – although tourists are usually packed with cameras and a back pack which makes dancing harder. Today was the last day of the two-day festival in Ota-ku.
The temple is a ten minute walk from either Nishi-Magome (Toei Asakusa line) or Ikegami station (Tokyu Ikegami line). I arrived late to the festival, the folk dance starts at 7pm and ends at 9pm. Maybe that's why relatively few people were dancing.