Charlie Brown Cafe in Hongdae, Seoul
Of the minor things that are different between Japan and Korea are the coffee shops. Of course Tokyo has a few coffee shop chains such as Starbucks but compared to Seoul there are very few coffee shops. It's not a rare sight to see three or more of these chain stores next to each other. Some of these shops (e.g. Cafe Bene) also offer free wifi which you won't find in Tokyo's coffee shops – much to the surprise of tourists.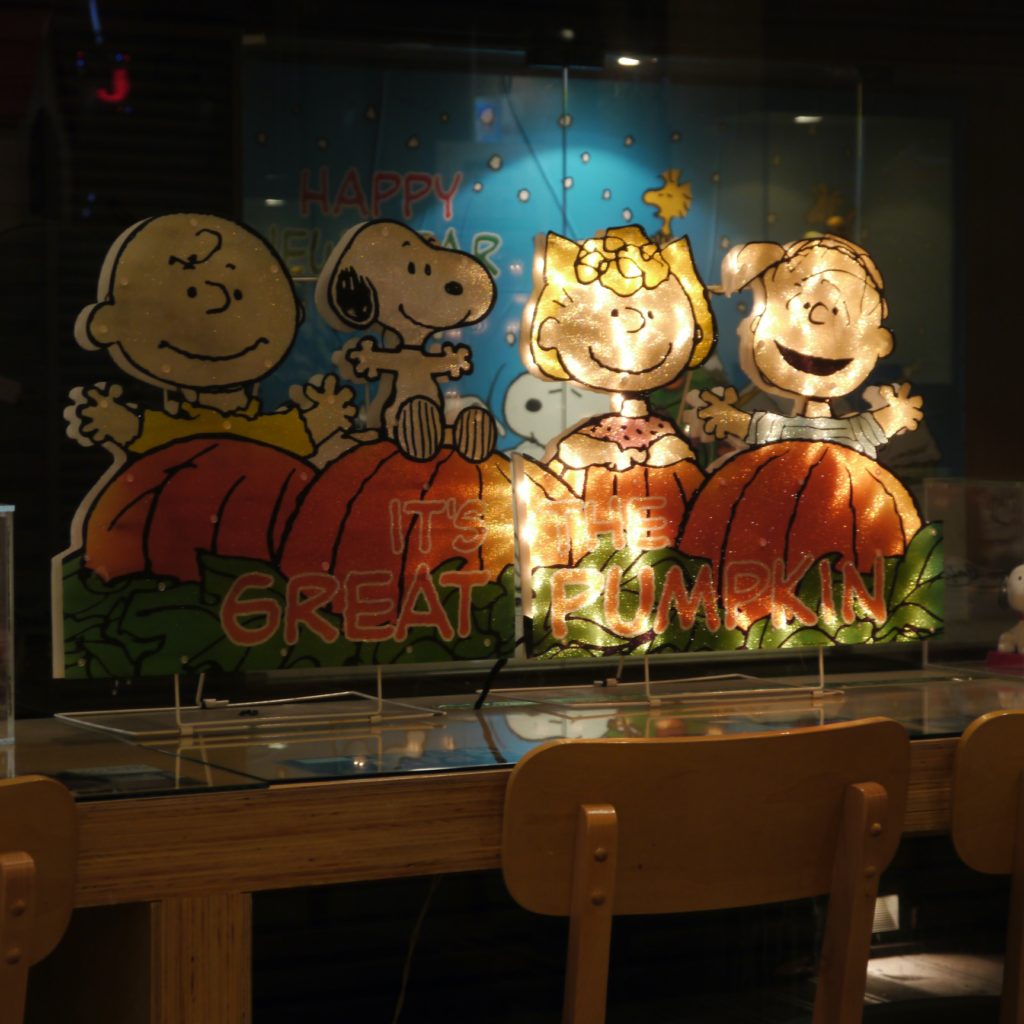 Much more entertaining and pleasing to the eye are the small coffee shop chain stores or the independent ones. The Hongdae area is full of them and one of them is the Charlie Brown Cafe.
It's a normal cafe but with Peanuts characters as plush toys, painted on tables or figures. You can pose next to Lucy, Snoopy and other characters.If you order a drink with no cream, they will put a Snoopy on your coffee/hot chocolate. Of course you can buy Peanuts merchandise at the shop as well.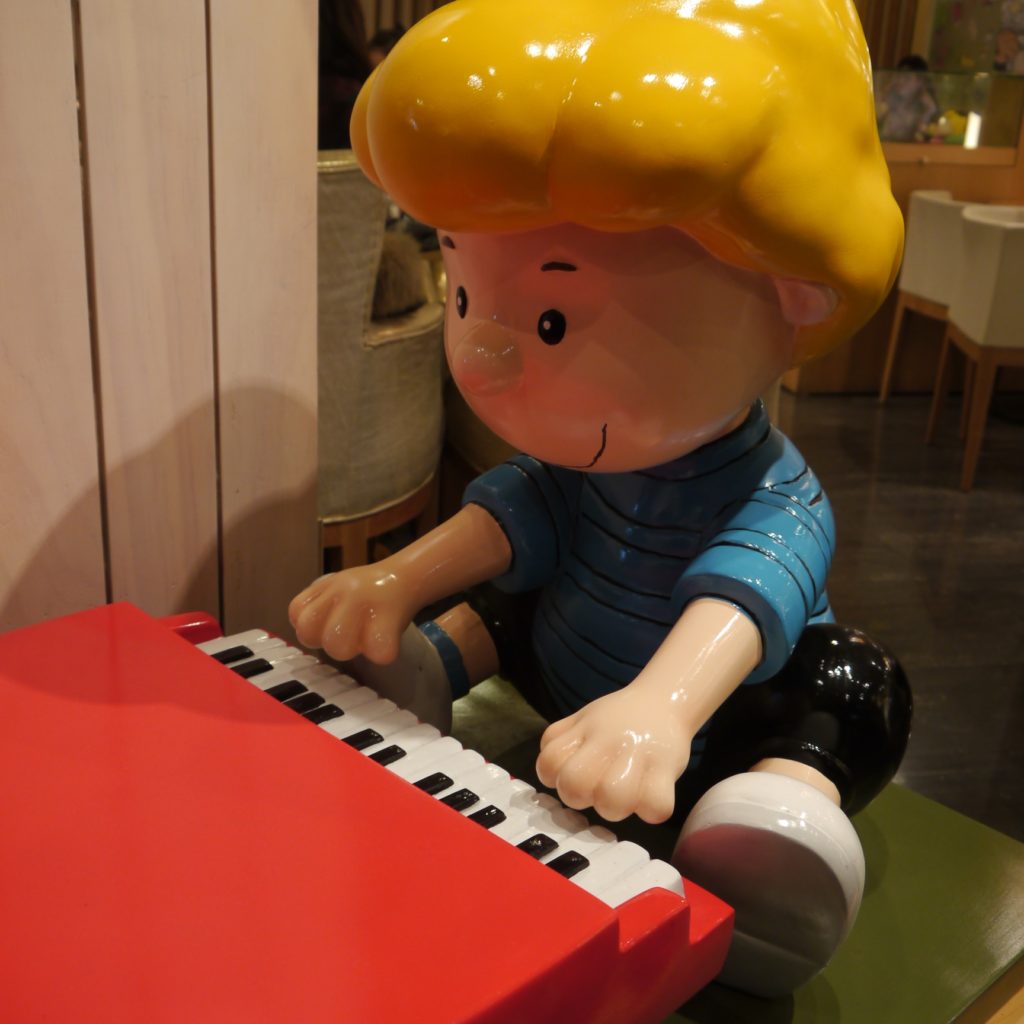 The coffee shop is near another interesting place in Hongdae, the playground. On the weekend there is a flea market where you can buy accessories and clothes and in the evening you can often see bands or performers playing live. When I went there with a friend there were dancers and a Korean hip-hop duo.
To reach the playground you have to get off at Hongik University Station and walk towards the university. Turn right once you've reached the main road in front of the university. Then turn right again and walk uphill next to the playground. In the evening there will be accessory stands. Turn left once you've reached the end of the playground. The cafe is on the same street as the Lomography Gallery Store Seoul so you can also use their map.