After visiting Mokin Museum, I went to the Jogyesa Temple on the other side of the street. Surprisingly they had some flower festival there and I arrived on the very last day!
Jogyesa Temple isn't the most beautiful temple in Seoul but being based in Insadong it is in a more Buddhist environment. During Buddha's Birthday/Lotus Lantern Festival, the temple is quite a sight.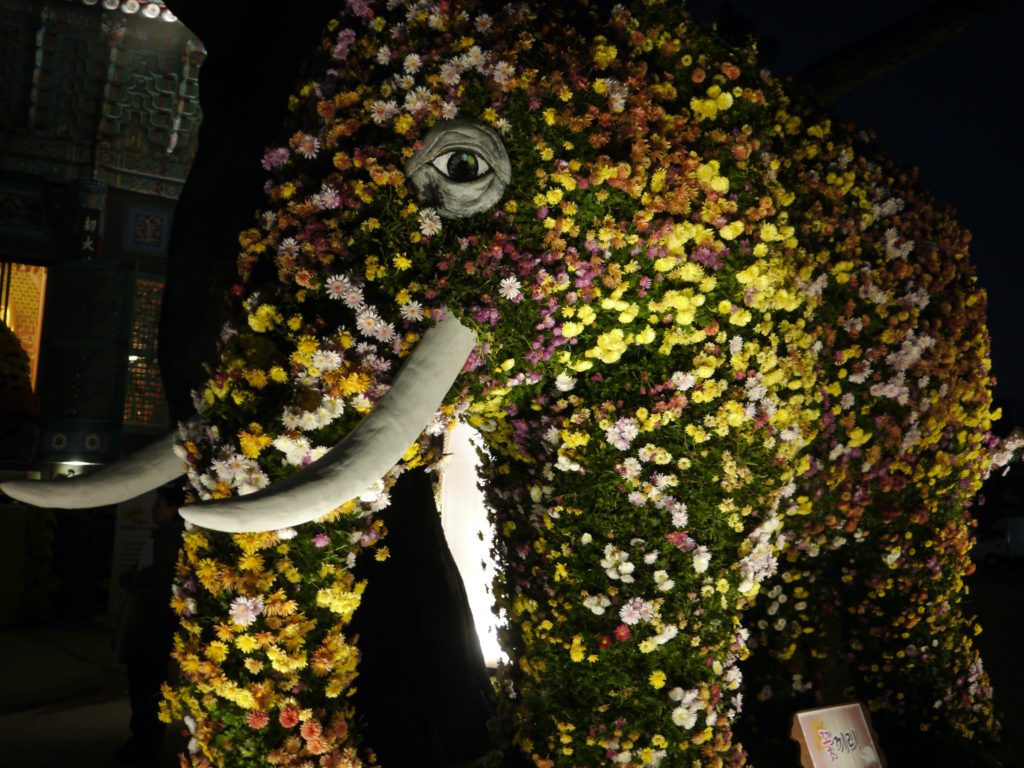 Unfortunately, I don't know the reason for this flower festival.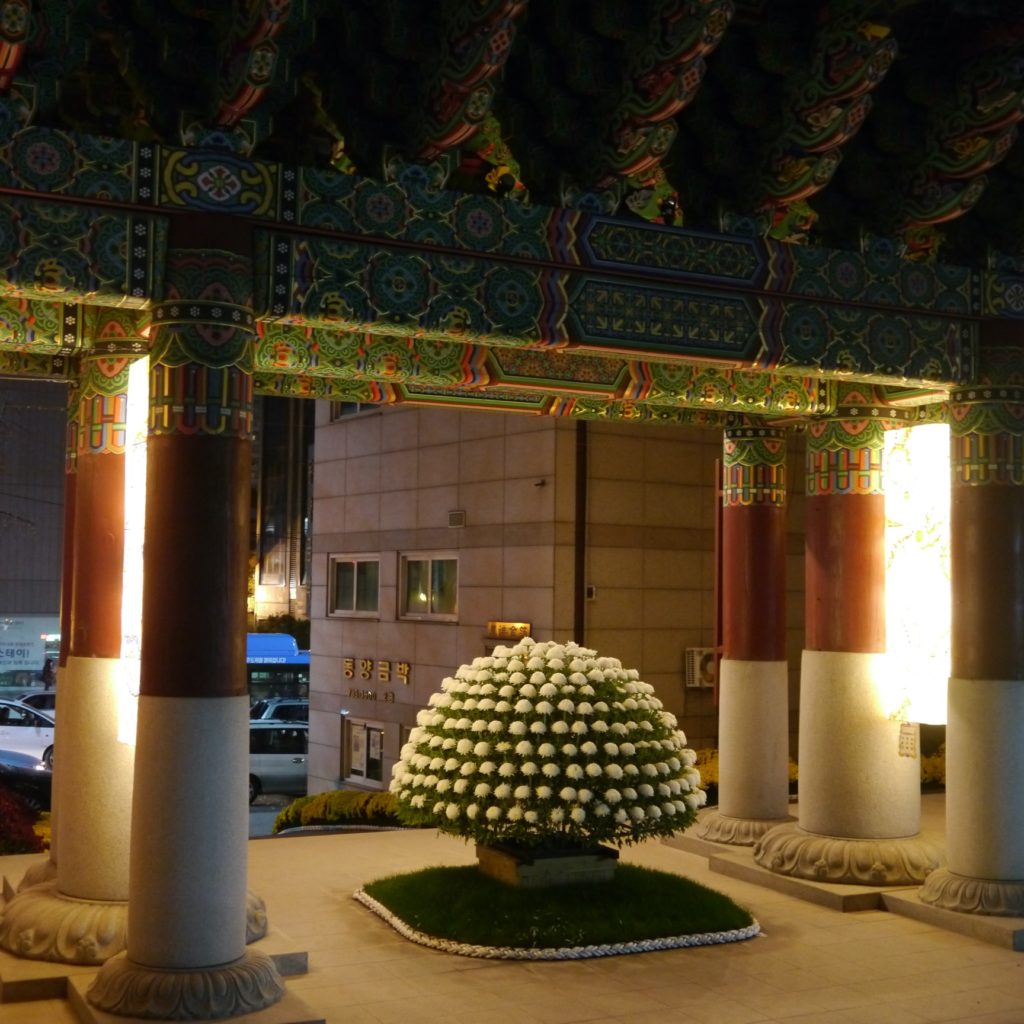 Entrance of the temple.