Giant Gundam Statue is returning to Tokyo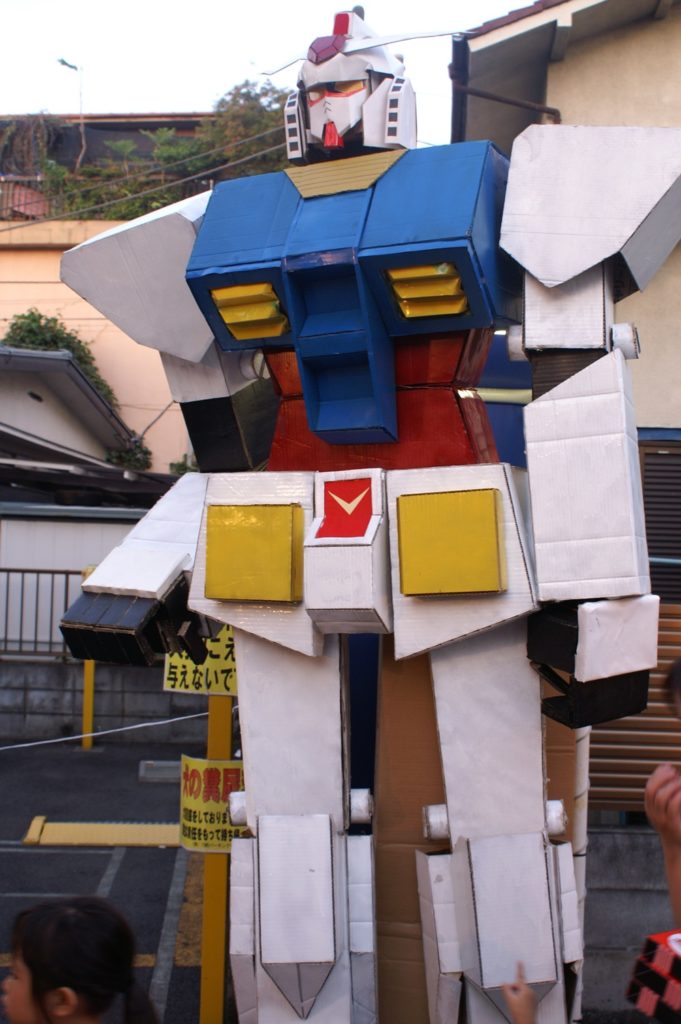 Gundam is a cultural phenomenon in Japan and sells figures, video games and manga. To commemorate the 30th anniversary of the franchise, a life-sized Gundam statue was built in Tokyo back in July and attracted over four million visitors. It's a non-moving, non-operational replica of the giant battle robot and as you can see from the picture above, it was quite impressive.
Ok, wait: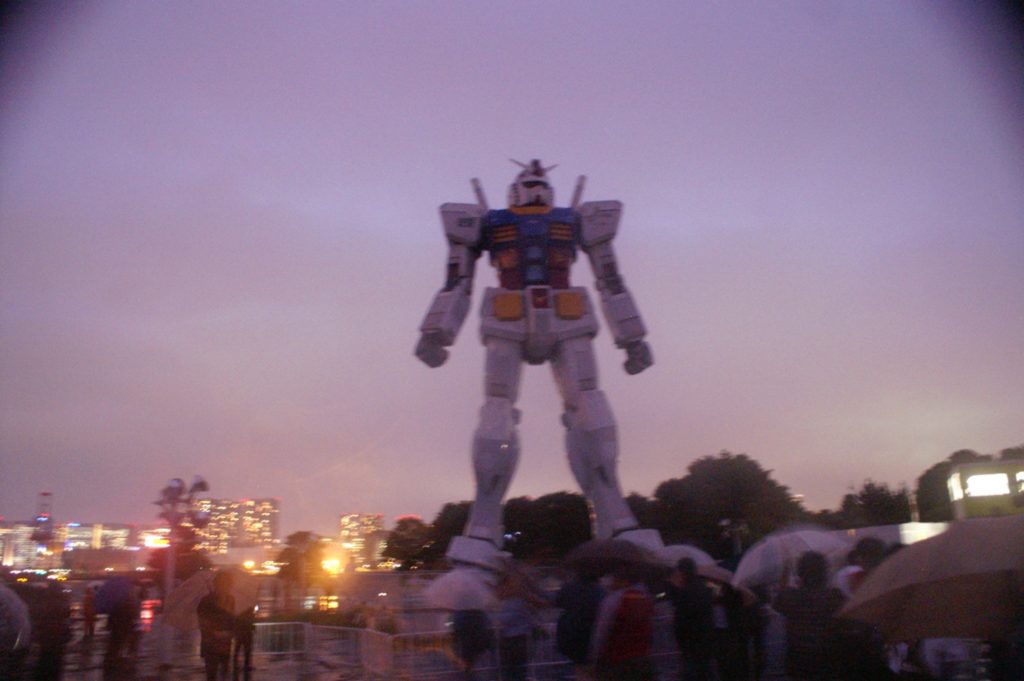 The statue was later moved to Shizuoka where manufacturer Bandai is operating a production factory for plastic models. It's their main production facility, while the headquarters are in the Taito ward of Tokyo. The Tokyo Gundam became a temporary Shizuoka citizen on July 24 2010 and Bandai planned to show the statue until the end of the Shizuoka Hobby Fair on March 27, 2011.
The earthquake happened on March 11, 2011 and Shizuoka was within the quake zone. However, the statue didn't suffer great damage and people were still able to see it until it was taken down according to the original plan.The Gundam robot was upgraded with more lights and a glowing sword when it was moved to Shizuoka. So if you've seen the 18 meter (60 feet) statue in Odaiba before, it will still be worth coming again. Maybe Bandai will come up with even more upgrades.
Gundam isn't only an important franchise, it was also inspiration for many Japanese to study robotics. Their dream is of course to build a real Gundam robot in the future, although as a fighting machine, a somewhat man-shaped giant robot would probably not be the best idea. In 2008 SciencePortal – a site operated by the Japanese Science and Technology Agency – estimated that building a giant, functional Gundam would cost about one Billion US-Dollar (current exchange rate). This figure does not include labour cost, weaponry and finding a pilot able to control it.
So for now, Japan will likely continue building smaller robots. When the whole Japanese class went to a robot exhibition in Ueno there were of course Gundam figures as well.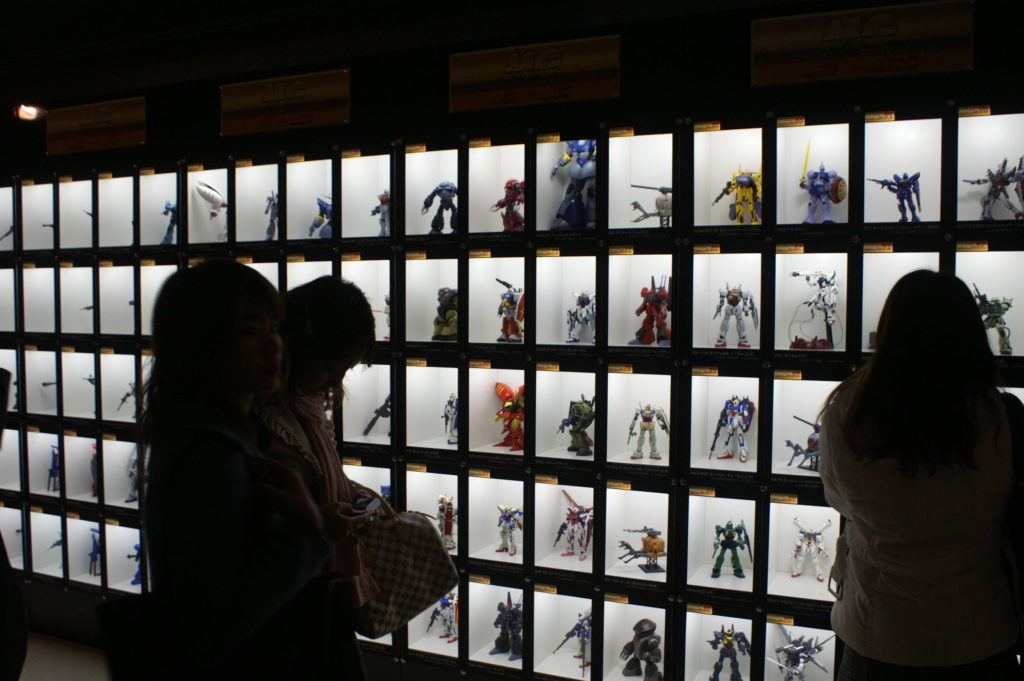 The life-sized Gundam will be displayed in Odaiba, Tokyo next spring and will remain there until March 2013.