Tokyo Illumination: Ebisu – Baccarat Eternal Lights
The Baccarat Eternal Lights is an annual illumination festival at the Yebisu Garden Place. The Garden Place can be reached from Ebisu Station (Yamanote Line) using the skywalk. It's main attraction is a huge 8472 piece crystal chandelier which is switched on from 5 to 11pm.
Photographing the chandelier in its entirety is a bit of a challenge since the housing isn't all glass and has these annoying bars which somewhat reduce the appeal of the chandelier. Also, the festival is the same every year, except for the live events of course.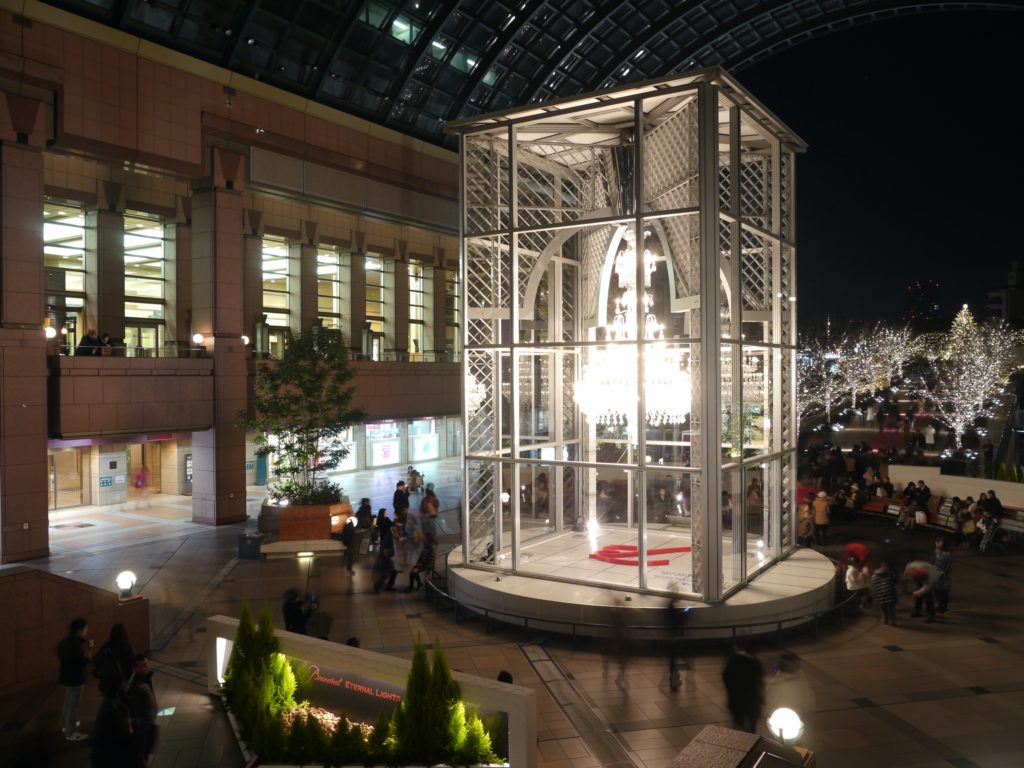 The chandelier has been shown since 1999 and it's main appeal is that it is typical European and even smaller-sized ones are usually not found in Japan. The big Christmas tree at the beginning of the path that leads to the chandelier has some of the biggest Christmas decorations I've seen so far.
I never liked the Ebisu Illumination Festival much. The Garden Place strikes me as a place which wants to be another Tokyo Midtown or Roppongi Hills, but is actually small in size and the chandelier isn't that impressive if you've ever been to France. My main criticism is the casing which should be all-glass. Obviously the organizers don't want their event to be confused with an Apple Store, but if their main attraction is the chandelier, the view should not be obstructed.
The Eternal Lights festival will be running until January 9th.
K Theater
Besides the festival, I also took a look at the newest attraction of the Garden Place, the K Theater. K Theater is a K-Pop (Korean pop) theater in Tokyo. There are many fans of Korean pop music in Japan, though the Korean groups tend to release Japanese-language albums so it's debatable whether they are still K-Pop in Japan. One of the groups I like – Kara – is huge here. In Korea however, the market is flooded with over 100 of these idol groups and some of these groups (like Super Junior) even have sub-groups which release singles.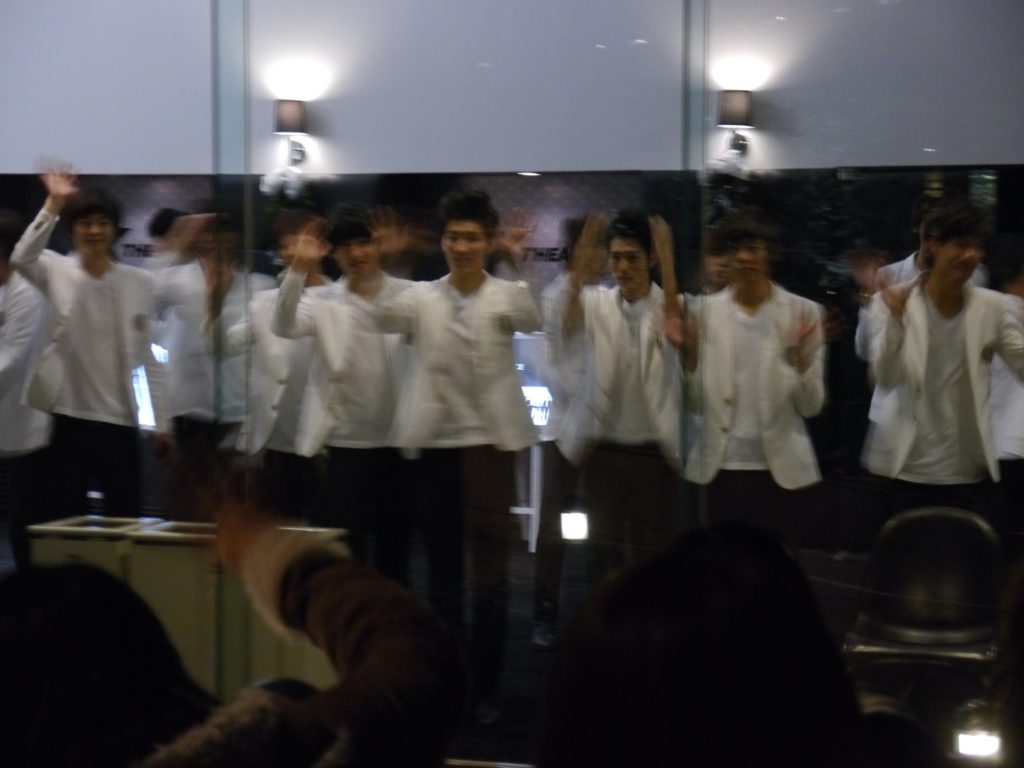 A blurry piece of APeace
Very few of these groups are successful over a longer period however and the k-pop idol business model isn't the most sustainable. It relies on investing a sum into a multi-year training program for new idols. Out of this pool, new groups are formed. Their contracts are usually very bad, lasting over a decade with minimum payments. Of course there have been lawsuits in the past. Kara made headlines with the news that they made 18 billion won in Japan in 2010, but each received only a 3 million won payout of it. 3 million won – that's 2589 US dollar.
In order to get back their investment, the K-Pop industry has to expand and one of the recent developments is that they send not-yet-idols to foreign countries. The K Theater currently presents idol group APeace, an all-male group which has even more members than Super Junior (but less than AKB48, thankfully). Of course, with so many members the record company will likely get a healthy group discount on make-up and plane tickets! 😉
While I don't think much about APeace in particular, they do seem to try to keep in touch with their fans. However, I would rather see more promotion done for Korean artists than for idol groups.