The fourth city I visited today was Duisburg. The city can be easily reached from Xanten and my train to Hamburg left from Duisburg anyway. Obviously, I didn't have time left to visit some industrial ruins, so I only strolled through the central city.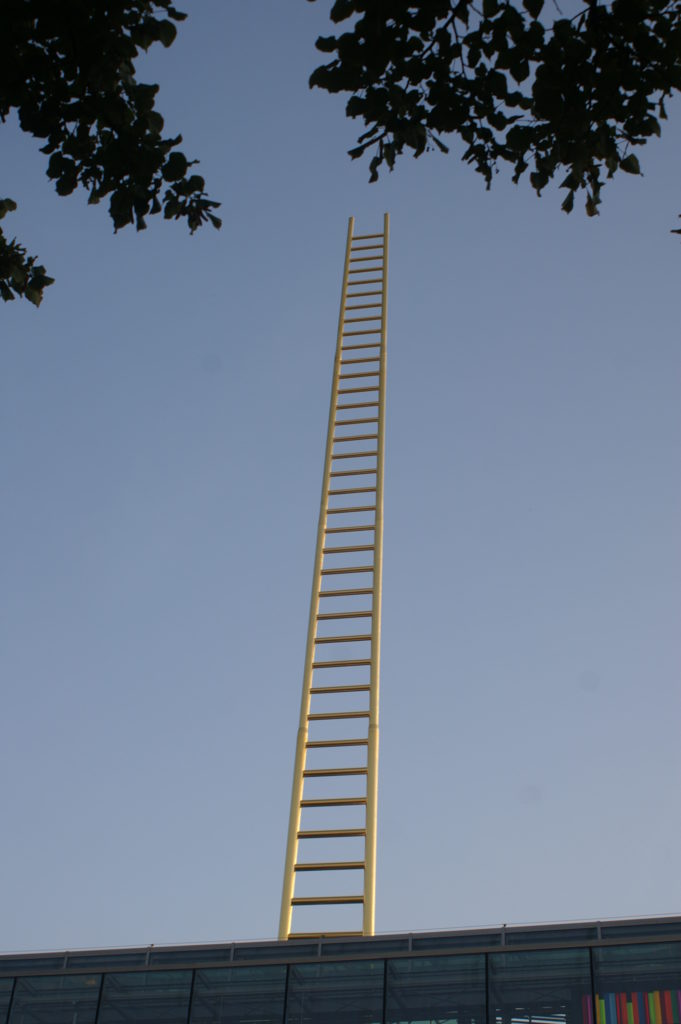 This ladder was on top of a shopping center.
There are some plastics and sculptures there, including a big one made by Niki de Saint Phalle. Her works are more present in Hanover, where several of her "Nanas" can be seen at the Leibnizufer.
Wow, four cities on one day. If these cities were in four different countries, I could almost say that I'm going Japanese. Anyway, I only wanted to visit Moers and Xanten so Duisburg and Muenster were bonus.