Xanten – A German town with "X"
The amphitheatre in the Archeological Park Xanten (APX)
Not far away from Moers is quite an interesting little town called Xanten. Xanten is the only German town beginning with an "X" and thus a good opportunity to finally add an iPhoto album with that letter. The town is situated at the very end of a regional train line. While there are frequent trains, they only leave Xanten once every hour.
Xanten is a town with a history dating back to the Roman empire. Therefore you will not only encounter a lovely old town, but also various buildings left from that age. The old part of town is approximately 10-15 minutes by foot from the station. There was a market going on today and various tourist groups walking the streets.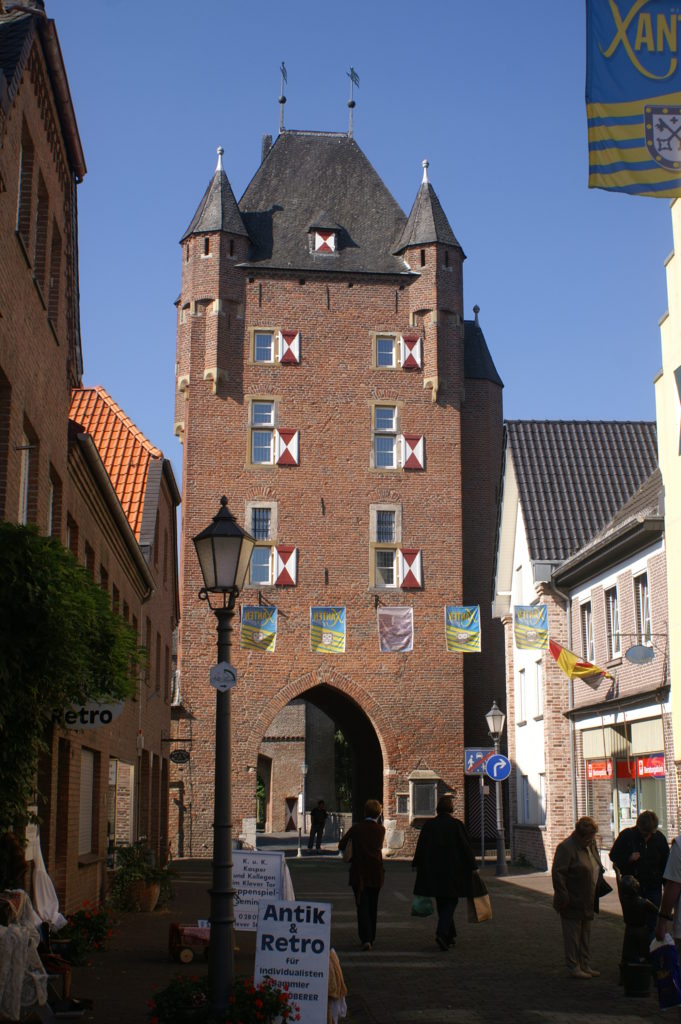 While there is a bus tour (well, sort of – it's more like a train-shaped car), everything can be easily reached by foot. It was only photographing the old town, a windmill, the city walls and a church that I went to the tourist office to get a leaflet with directions to the Archeological Park.

The Archeologischer Park Xanten (APX) is built upon the former Roman town Ulpia Traiana. This town was finally given up in the 5th century due to Germanic tribes who just loved wreaking havoc in that area. Parts of the material used to built the town were later used to build Xanten.
Therefore there's not much remaining from the Roman age. Most buildings are reconstructed, like the harbor temple and amphitheatre. Sometimes the ground walls are still visible. Still, even the reconstructed buildings are an impressive site. Some of the wall towers can be entered and offer a good sight over the the APX.
One thing you will notice when visiting Germany is that they will sometimes ask for your postal code (even in an electronics store!). I haven't seen any Japanese, so I maybe I was the only tourist from Japan today.