Sinchon Festival: Seoul rocks!
The top universities in Korea have one big festival each year where they would spend an awful lot of money to invite famous Korean pop stars such as 4minute and SNSD. Yonsei's big festival is Akaraka. These festivals are usually exclusive to students, I heard that even the exchange students at Yonsei have a hard time getting tickets (the number of tickets is limited). KLI students – no chance, we have our own festival.
In an effort to reach out to the people living around the universities, the Sinchon Festival was organized. Sinchon is the area where Yonsei, Ewha, Hoingik and Sogang University are located. For the festival, almost the whole street from Sinchon Station to Yonsei University was blocked for car traffic.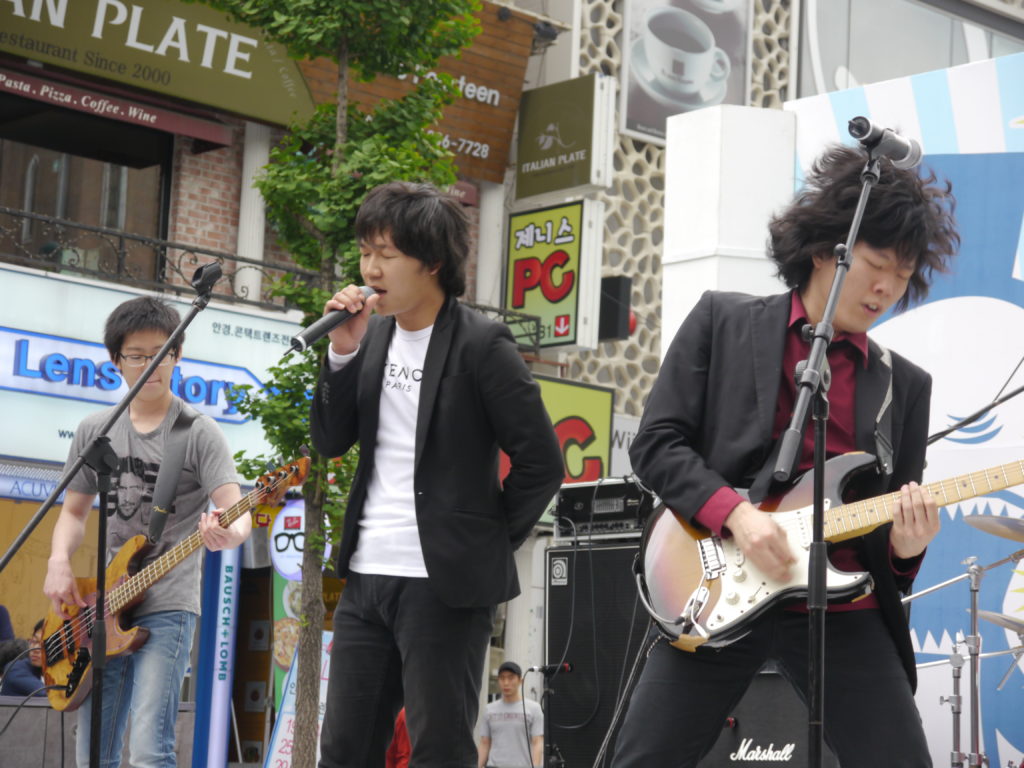 Performances were held on three stages. The bands were independent artists, a few days later I saw one of the bands on the list of a music festival. The universities were presenting themselves and the work of students at various booths between the stages.
The bands were quite good I think, but I was surprised that relatively few people were visiting the festival.