Roppongi Hills and Midtown illumination
Most illumination events end tomorrow so I just had to go for another photo trip. The list provided in the "Divable Tokyo" group on Facebook certainly helped 🙂
Roppongi has two illumination events to offer, one near Roppongi Hills and the other near Tokyo Midtown. First I went to the Midtown one where one could see this thing:
It changed colours which was accompanied by "Oooh"s and "Aaah"s from the people watching the event.
Much more impressive was the rest: There were animated trees and a big field illuminated with little blue lights. Sometimes white lights would flare up, setting this sea of light into motion. Impressive, most impressive!
Just on the other side of the street was a good opportunity to see the current Japanese cellphones: A stylized christmas tree with lots of glitter, sound effects and light changes which most people only saw through the display of their mobile (me included).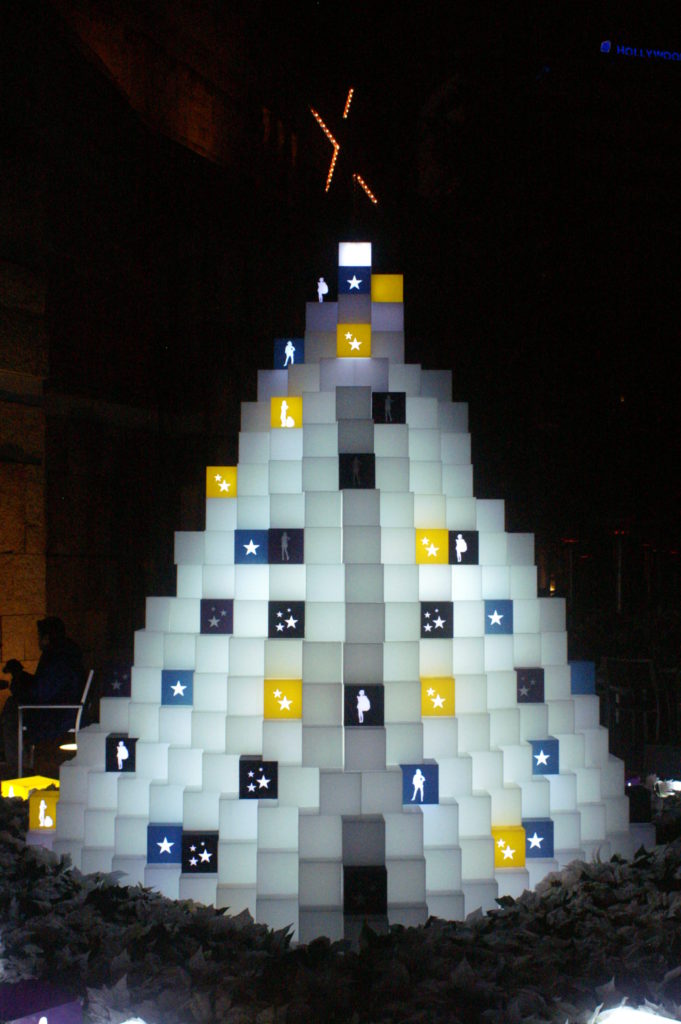 The Roppongi Hills illuminations were less spectacular: Christmas trees built out of blocks and a few lights placed in the Mori Garden. Still, of the places I visited Roppongi had the best illuminations.