Lomography Party in Tokyo: La Sardina
Rainy season is in full swing and June is not the month with many festivals. But there's still lots of things happening in Tokyo! Today I went to the release party of a new Lomography camera at their gallery store in Shibuya. Lomography is one of the major companies producing toy cameras. Unlike Superheadz (the other big company), they specialize on film cameras and have a great range of unique if a bit pricey cameras. I'm not a Lomo shooter although I do own film cameras: A Fujifilm Instax instant film camera and a "panda" camera that's even smaller than the film that it uses. I brought my Panasonic GH2 and the Digital Harinezumi 2 to the party.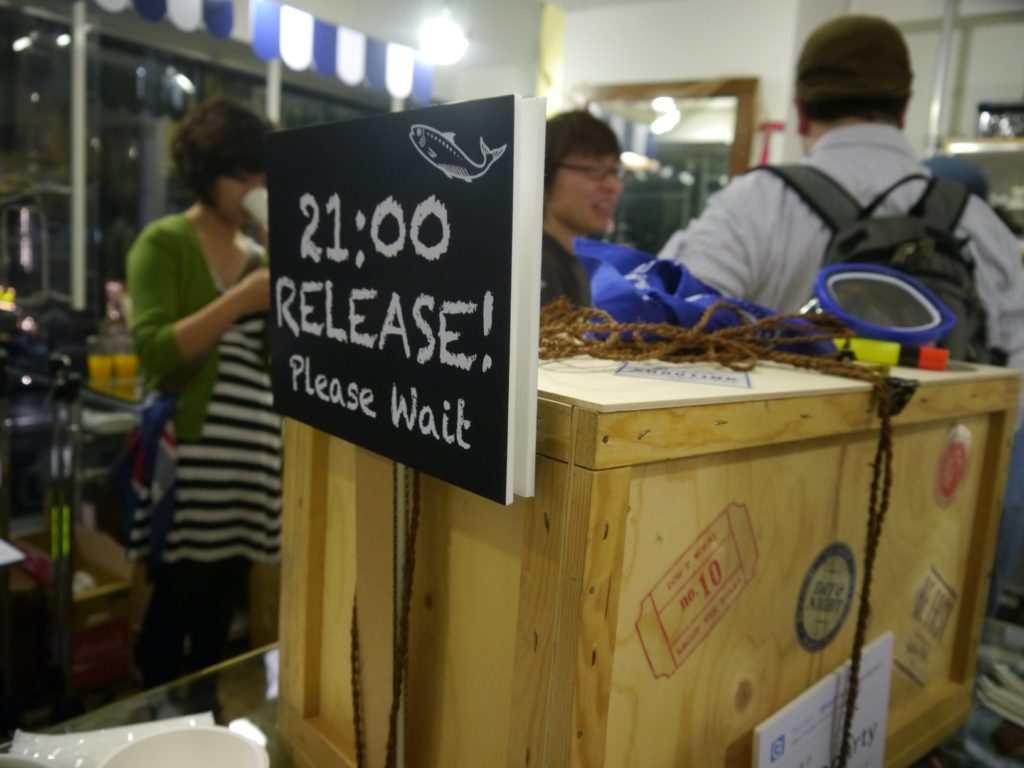 The store has two floors, and is quite tiny. Unlike Camera Cabaret, it's easy to find since the store is not located in a small side street. Besides the Lomo cameras, films and gear, they sell various Russian cameras. They also did a Fukubukuro promotion: Pay 10000 Yen and you get a lucky bag (or as they called it: happy bag) containing one camera. I bought one and will write about it in the next blog post. Unlike in other countries, where stores will put stuff in those bags that doesn't sell, Japanese lucky bags are usually good quality. They are sold in early January but I've never got around buying one of them.
There was ample time to take photos of the various cameras:

And the cameras people brought:

And photograph people taking photos

The mystery product was in a big box, the only hints being some naval-themed goods:
And here is the mystery product, La Sardinia!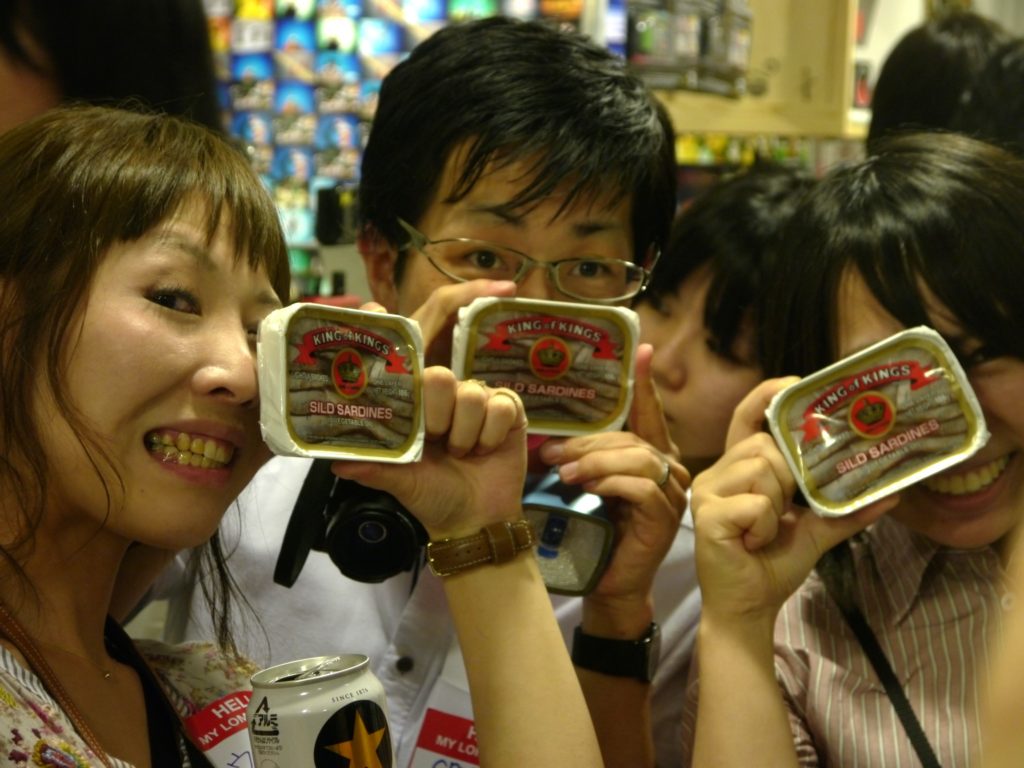 Oops, sorry:

More pictures after the break…