Miraikan 2004: Robots & Space Stations
The reason for my trip to Odaiba – besides riding the Yurikamome – was a visit to the Miraikan (未来館). The full name of this museum is the National Museum of Emerging Science and Innovation (日本科学未来館, Nippon Kagaku Mirai-kan). It's a science museum.
Being a fan of Japanese robots, I was interested in the more serious attempts to create robotic helpers. Unfortunately, there was no robot show when I visited the Miraikan (website). One of the main topics today were optics and their role in analysing and storage media.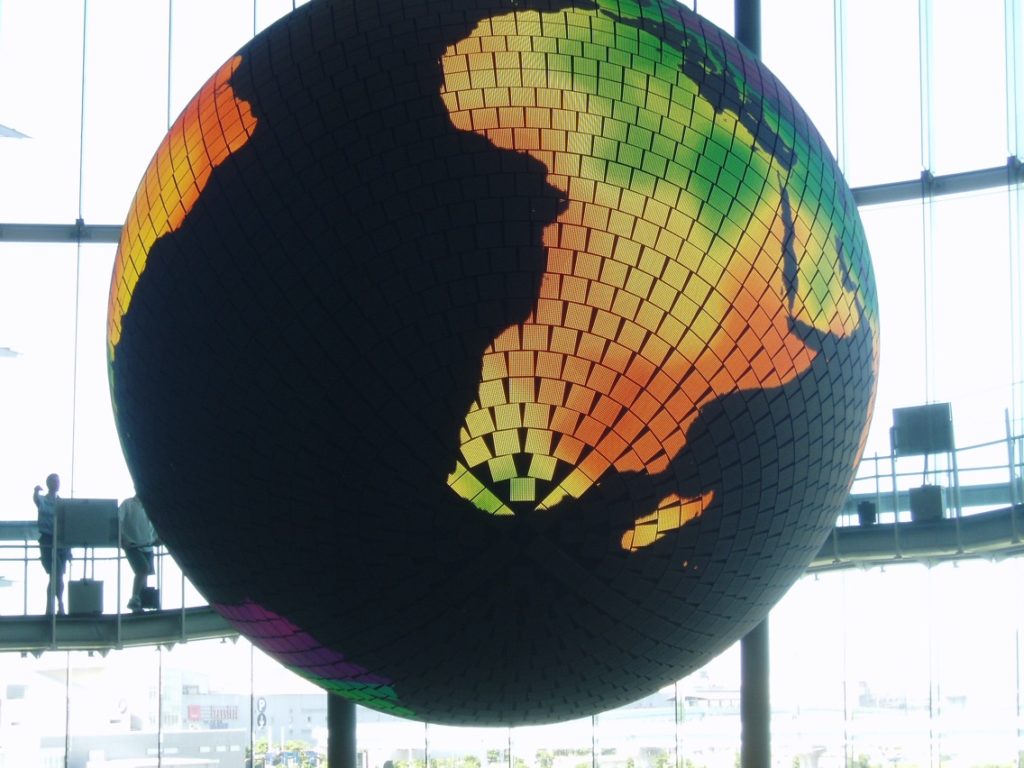 The most impressive permanent exhibit is the giant globe with a projection of the earth. The globe (Geo-Cosmos) can display weather patterns, a world map, vegetation or whatever else works best on a sphere.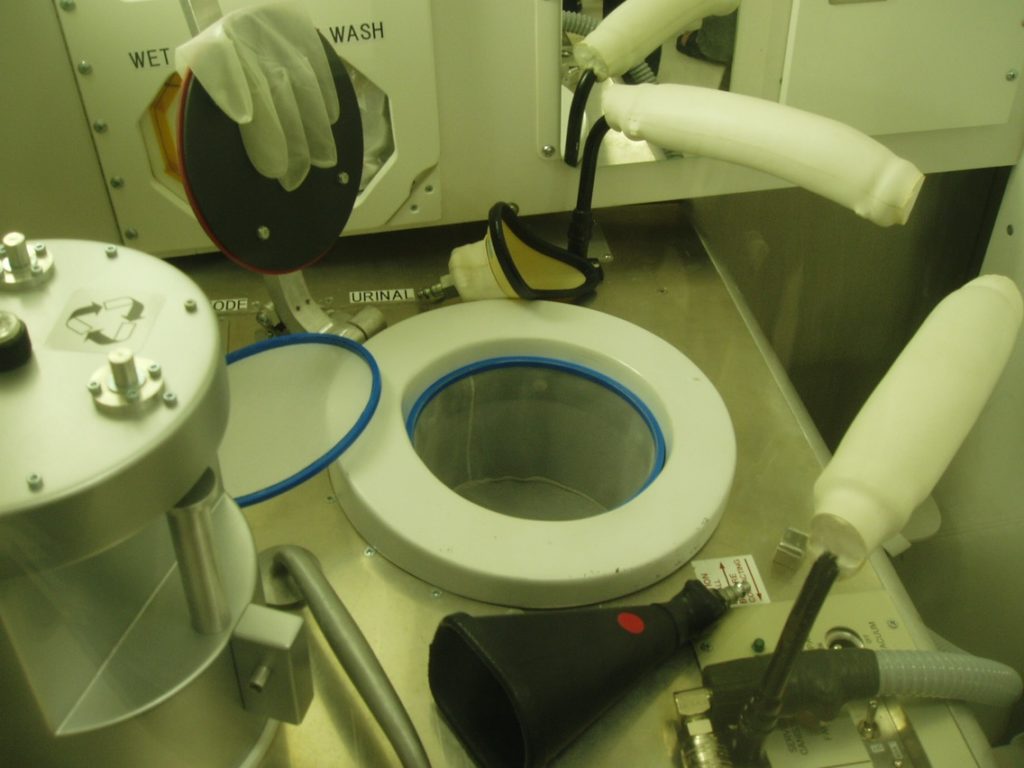 Walking to another non-permanent exhibit took me further into space, to the International Space Station. Japan is the country of advanced toilet. Of course the space toilet was part of the exhibition!