For my first trip to Japan, I picked a cheap hotel in the Taito ward of Tokyo. Hotel Juyoh has some internet PCs in the basement, the rooms are equipped with the bare minimum: TV, small table and sheets for sleeping on the tatami mat.
Of course I was sweating when I arrived at the hotel to check in. It was over 30 degrees and the hotel wasn't next to the train station. On my way, I passed a lot of other hotels so I guess this is a popular budget hotel area. Besides that, it's mostly a residential area with little points of interest. I also explored the hotel a bit. It has both the Japanese-style toilet as well as a more Western one.
The other photos are of course from a later date, showing my talking clock and electronic dictionary, both bought in Akihabara. I also picked up a big plushie Totoro and a DVD with Queen's Live in Tokyo concert. This concert DVD is a Japan exclusive. Because it might be relevant for my work, I also bought some Macintosh/iPod magazines, even though I can hardly read them. From home, I brought some guide books and some books for learning Japanese. How much studying can you get done after a tiring day of walking around in the Summer heat? Not much, but I only realised that in hindsight.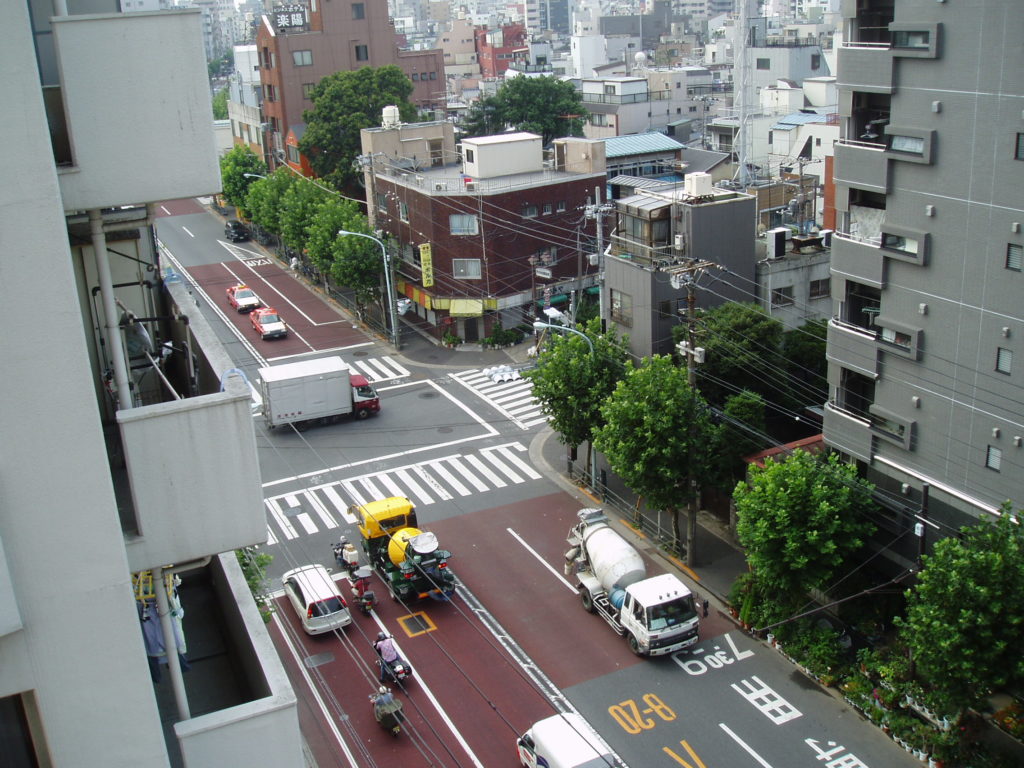 But why visit Japan during the Summer anyway? In my case, I simply had no choice. I work for a couple of computer magazines and Summer is a slow news period. The magazines therefore skip an issue (i.e. there are only 11 issues per year). So I naturally had some time off in the Summer and could afford a three-week trip to Japan. If you have the choice though: Don't pick Summer for your first trip to Japan!