New Year in Japan: Surprise party!
Today is the 31st of December which is like an obligation to do something. Unlike western countries, there is no loud noise when the year ends and no fireworks. You will hear just the bells signaling the new year.
My original plan was to find a Mixi group for a karaoke meet-up and just sing five, six hours. There is a big karaoke meet-up on Mixi every month with approx. 250 people meeting in real life! Still, they didn't have one for today.
So I went to the party at Mickey House instead. Mickey House is a conversation cafe, mainly for English but also for French, German and Spanish. Their location in Takadanobaba has also the added bonus that I can get there without changing trains.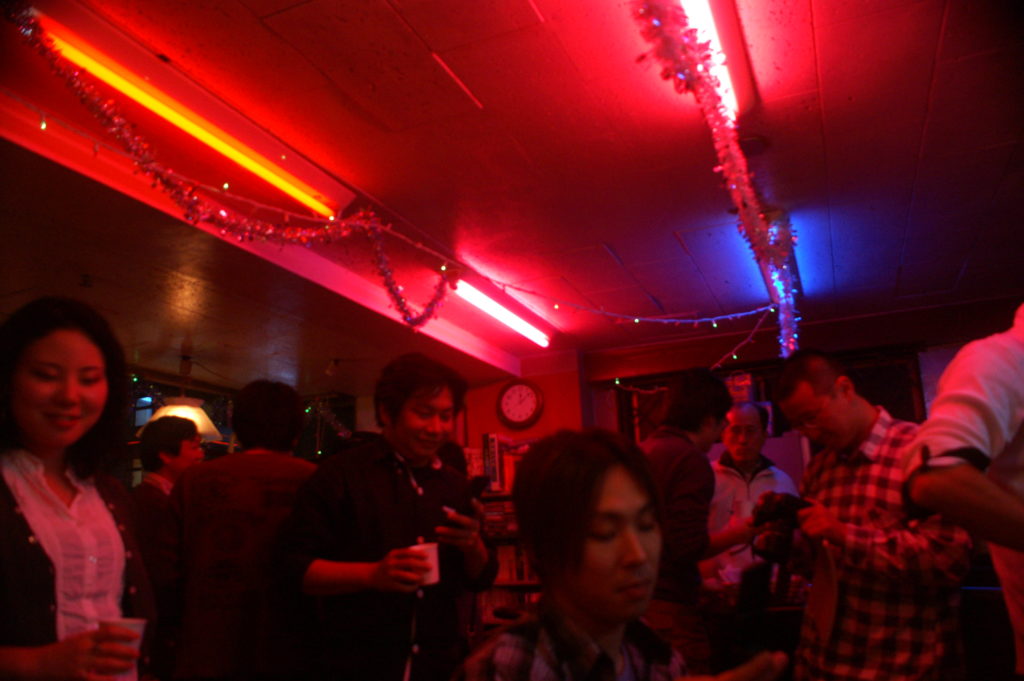 The party was ok – they had snacks, alcohol and a clock (very important today, because otherwise you might miss the next year!). I talked with a couple of Japanese, Chinese and other people. One Japanese studied the differences between British and US English, using a language book (written for Japanese). Now he talked to an American woman and told her "The American's say it like that…". Usually it was about omitting a character. So he wanted a confirmation from her – but instead got a "I don't know anybody who talks like that" back. The examples also seemed strange to me 😉

Anyway, after midnight I was invited by two Chinese women I talked to to an after-party. I felt adventurous so my only concern was if that party would last until 5 a.m. 😀
The party was held at the apartment of a Mickey House regular and was a truly multi-national one. I won't go into details because this is a public blog, but it was much fun.