Genmai Cafe Osaka: Delicious vegan dining
Among meet-up groups in Japan, the Tokyo Vegan Meet-up is one of the biggest with over 1000 members. The Kansai one is much smaller and has an irregular schedule. During my stay in Osaka I attended one of their meet-ups at the Genmai Cafe Honmachi.
Genmai Cafe is in a shopping street just three minutes away from Honmachi Station. On the first floor is the Genki Shop for healthy food products. The cafe on the second floor is nice and clean. Every food item is vegetarian, some items contain animal products (eggs) or fish and are marked as such.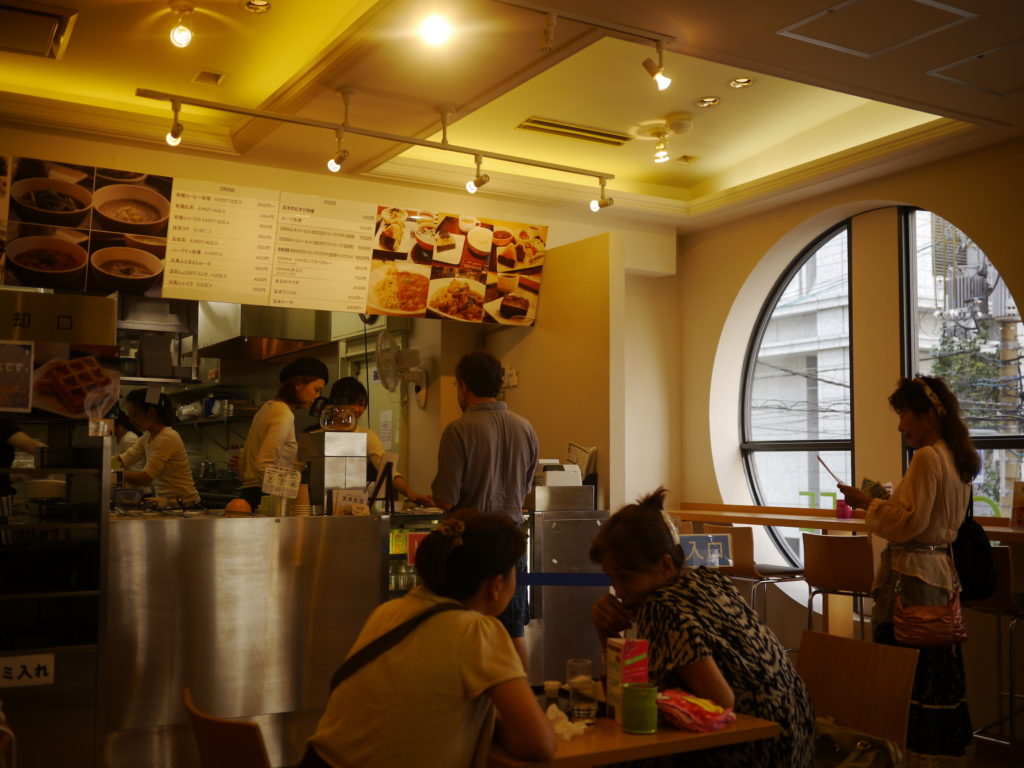 They have various set menus, soups, desserts and organic drinks on their menu. I didn't go for the curry as it's relatively easy to find vegetarian curry in Japan. The one Indian restaurant near the place where I stayed (Yotsubashi Station) was even all-vegetarian. I picked their regular set and could select two rice balls (onigiri) and one soup from their menu. Page Break
I liked the set, especially the onigiris. They have lots different onigiri and I ordered another one later (150 Yen). Prices are a bit below those I'm used to in Tokyo.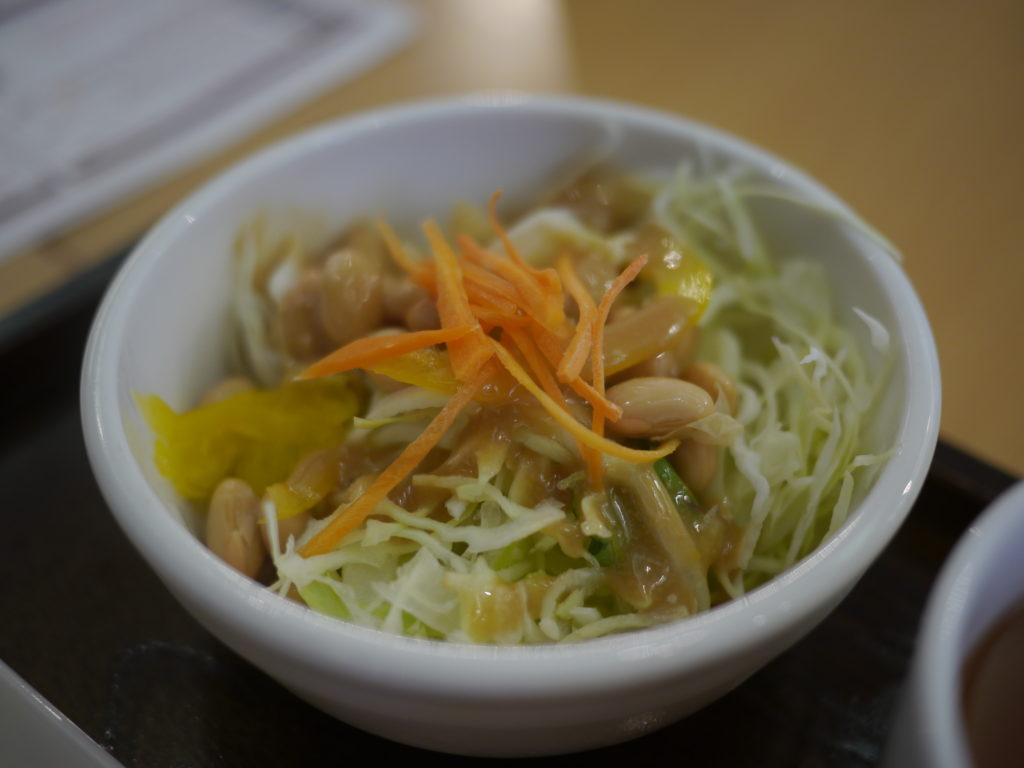 The meet-up is a social one – people from different countries gather, chat and have a good time. Some people go to international parties for that and pay up to 3000 Yen. With the vegan meet-up you pay less, eat better food and still be able to meet lots of different people.