Yoyogi Park was great but the most spectacular sites are located at the "Light up" events. Some parks in Japan are doing this during the autumn leaves season and are open until 9 PM or later. In terms of quantity, those parks have fewer trees than e.g. Yoyogi Park. That's why they use lights to present the trees they have – and call it a "Light up" event 😉
Rikugien is a park located near Komagome station on the Yamanote line. I've visited this park before near the end of the cherry blossom season. With the lights and the coloured leaves, it looked different of course. I took over one hundred pictures – not because it was so beautiful (although it was) but because I forgot to bring a tripod with me.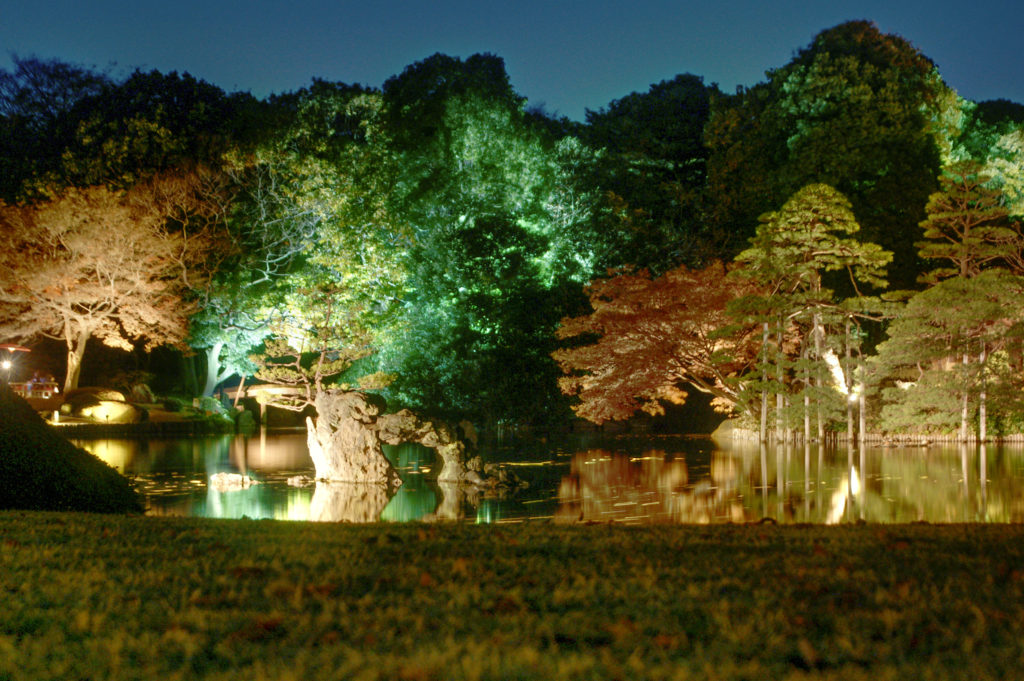 Luckily there were some things which I could use as a tripod replacement, so I was able to get a few good shots without using a high ISO number. Of course there were lots of Japanese better prepared than I was but then there were also lots of people trying to use their cell phone camera!