Yurakucho Winter Illumination 2011-12
Time for new Christmas illumination, this time around Yurakucho Station in Tokyo. This is one of the smaller ones, advertised in a pamphlet by Japan Rail. Plus: I revisited the Godzilla statue!
Yurakuchu is within walking distance of Tokyo Station and is a stop on the Yamanote Line. It is in a huge commercial area which provides a neon light illumination "festival" of its own every night. It's a challenge to stand out in such a sea of light, but the Yurakucho Winter Illumination (until January 15) has a famous sponsor. Can you guess which?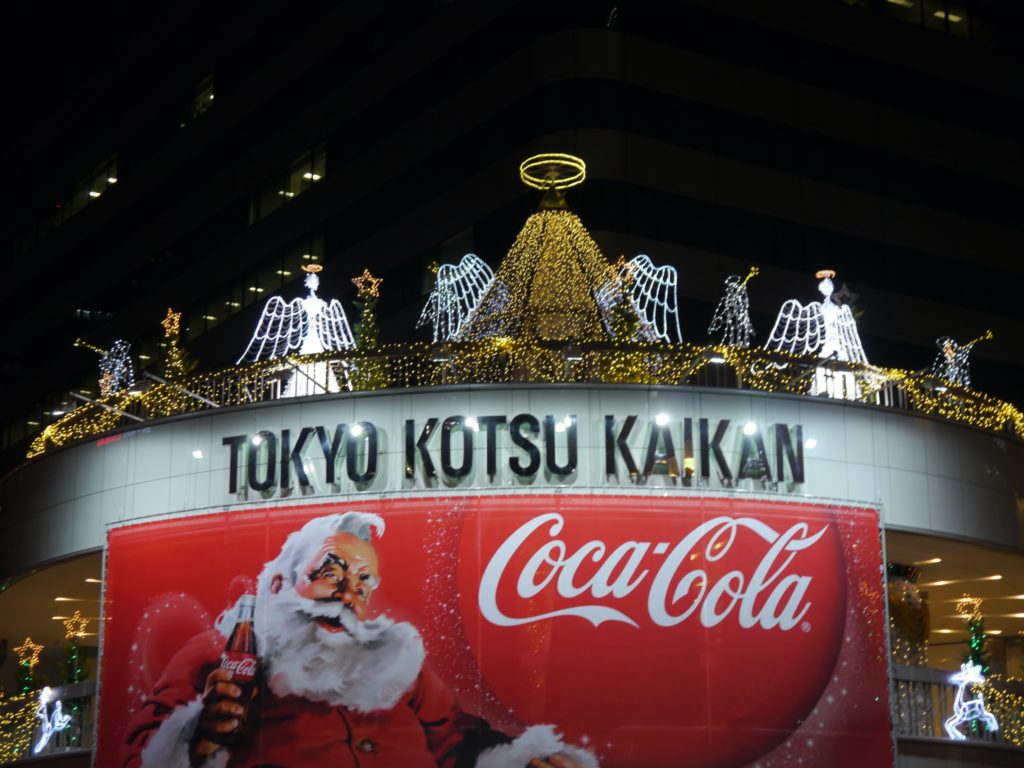 Whether it's because of Coca-Cola or not, the color helps making the this illumination stand out from the rest. I do admit that it's nice to see another color instead of the usual gold, white or blue. However, the color is the only innovation of this festival.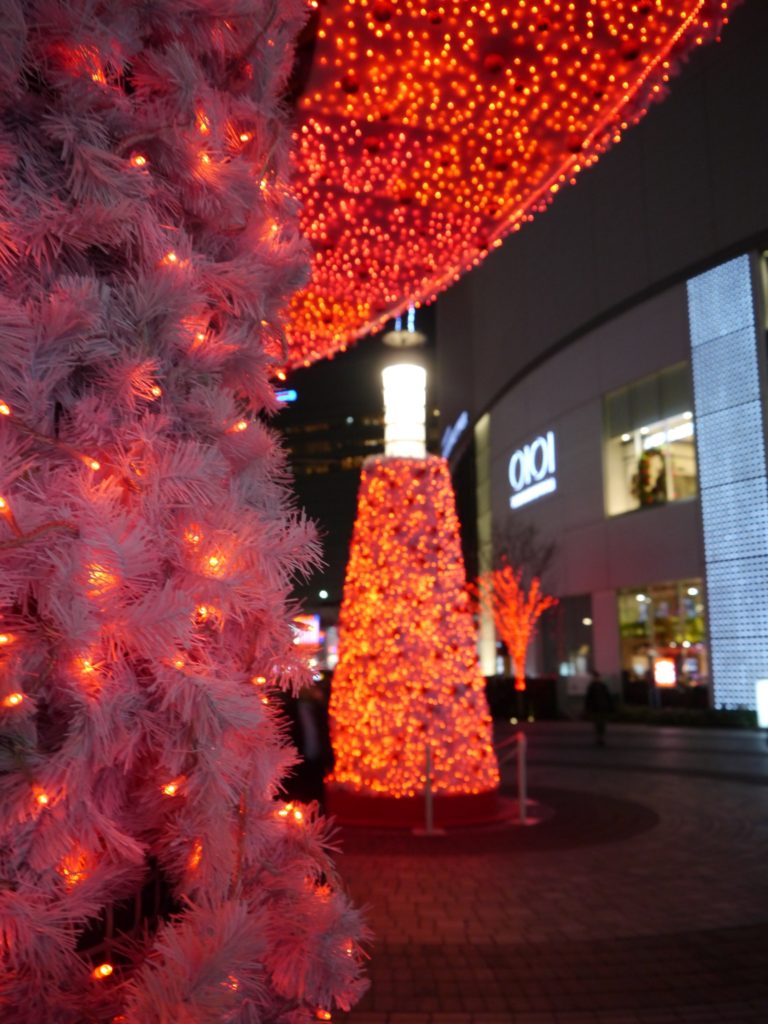 What's the redeeming quality of this illumination besides the color? It's the location. Next Thursday (12.22) the anticipated Tokyo Lightopia will start near Tokyo Station. There are also a lot of restaurants near Yurakucho Station – not only Japanese, Chinese or Korean ones, but even German ones!
The illumination near the Imperial Hotel (also mentioned in the pamphlet) was disappointing. I went to the Sony building next which promoted "Dream Xmas 2011". Their christmas tree looked more like an egg, but they had an interactive screen/webcam which animated a lot of middle-aged Japanese men to do funny things in front of it just to get some digital reaction.
And since I was already in the area, I thought I would pay Godzilla a visit. This is one tiny statue, not the least bit frightening and can be easily overlooked.