Autumn in Inokashira Park
Time for another re-visit: I've seen the cherry blossoms in Inokashira Park earlier this year so I had to see the autumn colours. Unfortunately, there wasn't that much to see although the park is always worth a visit.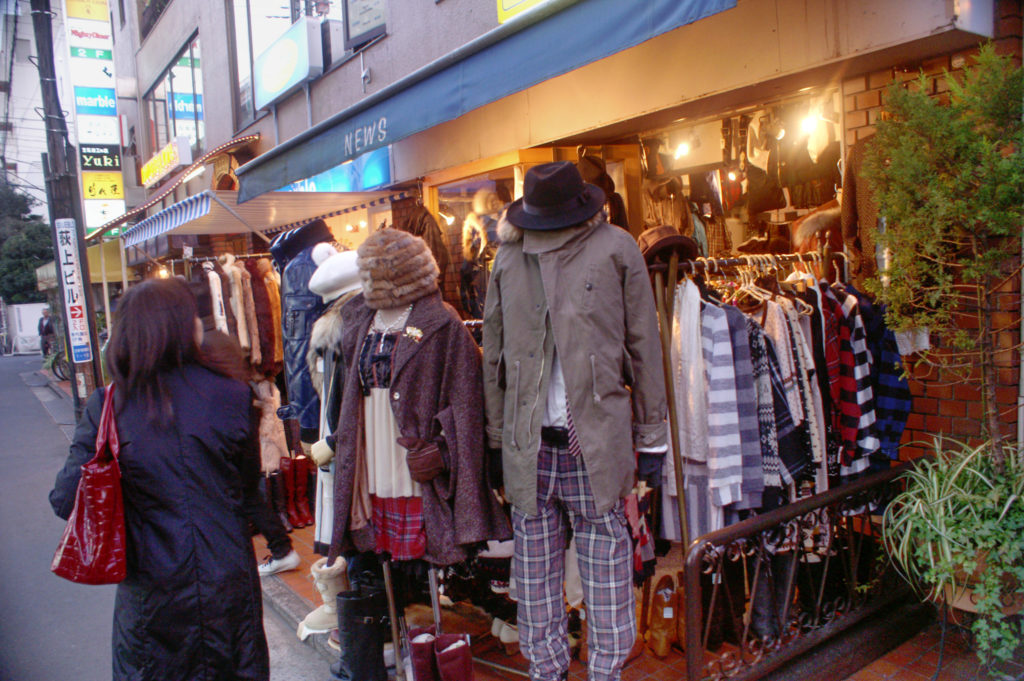 I'm especially fond of the shopping street leading to the park which reminds me of Shimokitazawa, another favourite area of mine. This is the "soul" of this area and I could probably spend quite a long time just checking out the stores. However, the more reasonable side of me wonders why one should wear a warm hat together with a flimsy top and a short skirt (left) or horrible pants to an old-fashioned hat (right). I didn't ask if a golf club is included with the latter outfit – otherwise it would just look ridiculous 😉
Back to the park: Dawn was already setting in, so it was hard to get good photos. There were only a few couples in the park and as I mentioned before, the autumn leaves season seems to be over – at least in this park.