Nakano Snow Wonderland! (this time for real)
Ok, so the first snow day wasn't that impressive and I only had my mobile phone camera with me. But today came some heavy snow and I decided to grab my Konica DSLR and head out to photograph Arai, Nakano ward in snow. First I went to a familiar place, the Heiwa no Mori park next to my apartment. There was now enough snow to build a small snow man. Less impressive was the channel in the middle of the road. But its main purpose is holding excess rain water during rainy season and not look pretty.
But the park looked really nice, especially this one traditional house with a snow cap.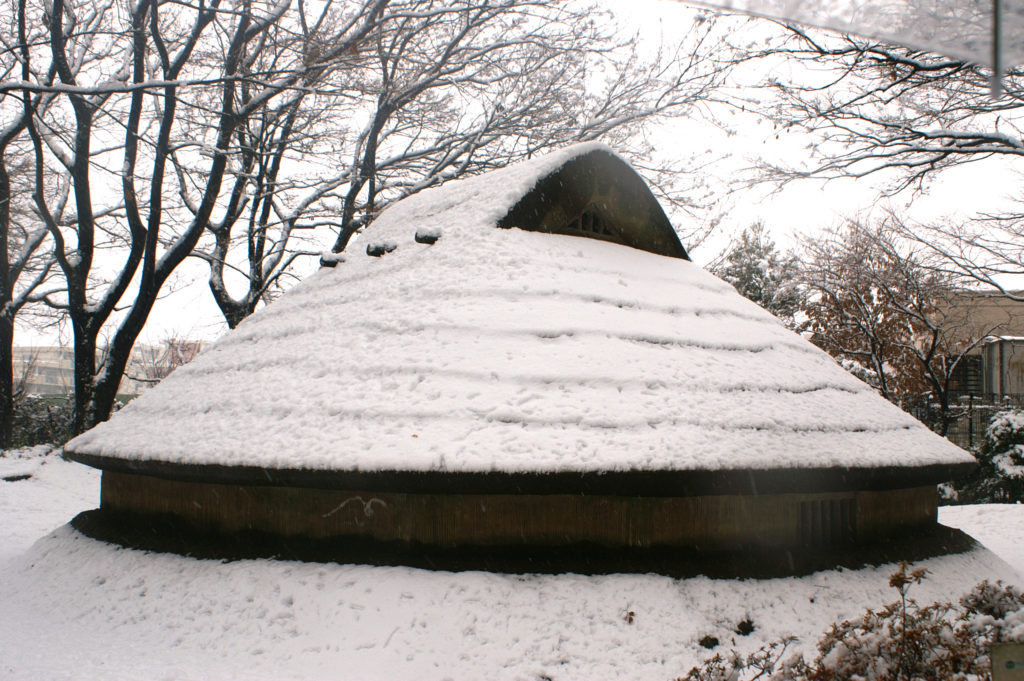 I continued my walk to Seibu-Shinjuku Numabukuro Station, which I used for a while to get to school. However, switching to a JR-only commuter pass and walking to JR Nakano meant paying less for the commuters' pass so I don't use Numabukuro Station that often anymore. Unlike Nakano, Numabukuro station is on the ground level.