Illumination of Hakodate's historic Motomachi district
Hakodate was the first port to be opened to foreign trade after Japan was forced to give up its isolation. Just like Yokohama, Hakodate has a Motomachi district where foreign traders or diplomats settled. Therefore this district has many foreign-looking houses and churches. I've been to the former foreign residential areas of Kobe and Yokohama before, so I was curious to compare them to Hakodate's.
This city is amazingly convenient for travellers, because of the close proximity of Motomachi district, Mount Hakodate and the Red Brick Warehouses. Originally I wanted to go to Mount Hakodate, however with heavy snow fall sight wasn't good enough. Even at Motomachi I had to wait for the short periods when there was a bit less snow.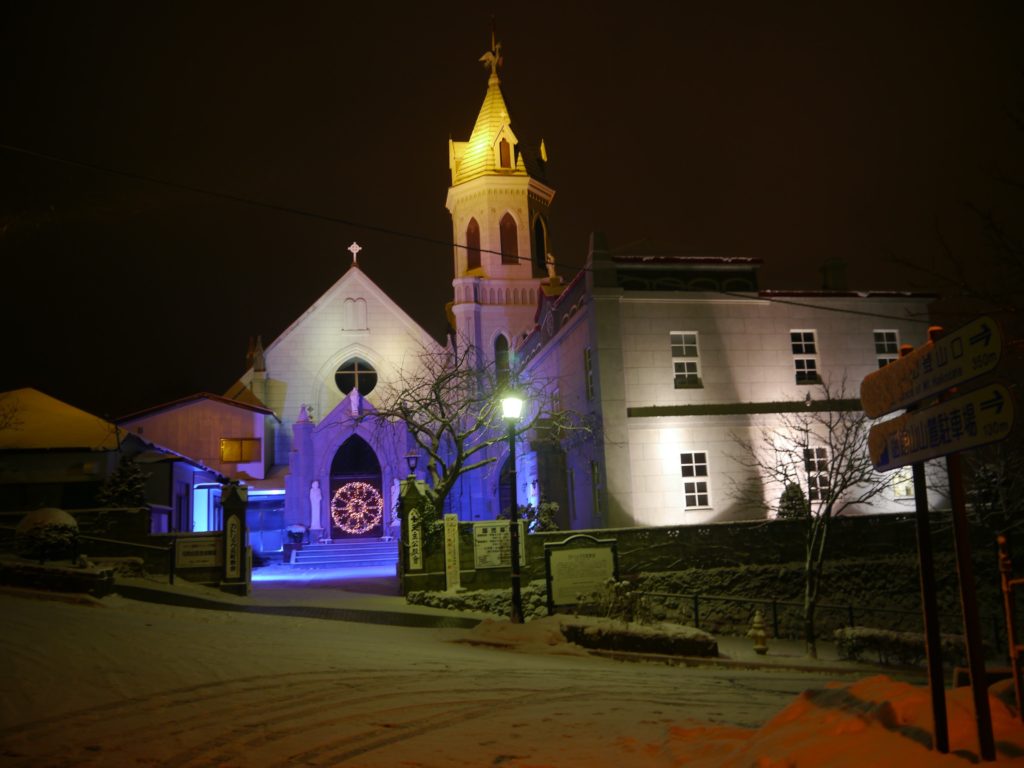 Interestingly, there are a various places of worship almost next to each other such as the Higashi Honganji Temple and the Russian Orthodox Church. All buildings were closed however and few people were outside at that time (8pm). I guess most who were outside were at the Red Brick Warehouses.
The building above is the Hokkaido Prefectural Government's Old Branch Office. It was first built in 1909 and then renovated in 1982, when the park around it was also constructed. Today, the first floor serves as the Motomachi Tourist Information while the second floor is a museum about Hakodate City.
Parts of this park were nicely illuminated.
While a simple illumination with blue and white LEDs on trees and bushes, it looked pretty together with the snow. All bushes were covered in snow with the light shining through the snow.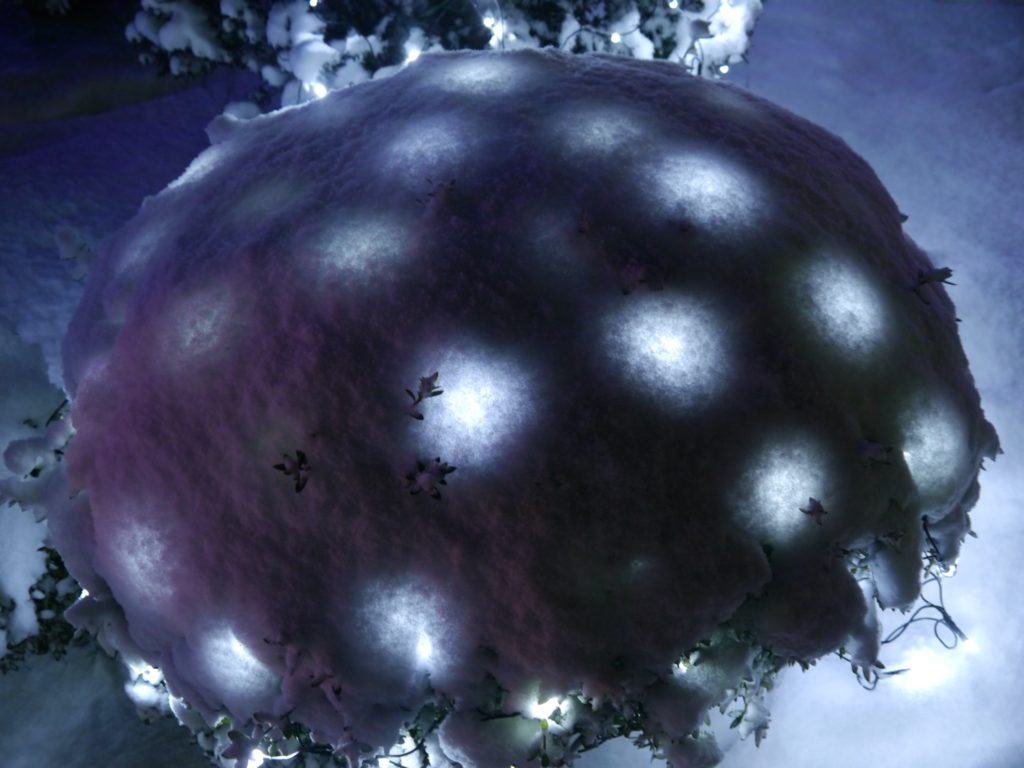 There was a walking map where all illumination spots were marked but they also counted the illumination of the buildings.
Leaving Motomachi Park, I walked down the Motoi-zaka Slope. I passed the Old British Consulate of Hakodate which is now used as a souvenir shop and tea house (Victorian Rose).