Karaoke is either done with friends/colleagues (Asia) or in a bar in front of people you don't know (West). But friends don't always have time and trying out new songs in front of others can be embarrassing. Then it's time for solo Karaoke, also called "Hitokara" (一人hito(ri): one person; kara: Karaoke). There are Karaoke boxes for just one or two persons in Korea and in Japan.
For some going to a Karaoke place alone can feel embarrassing too. Last November One Kara opened near Kanda Station in Tokyo. One Kara caters to soloists who can even record their singing on CD. They also have a dedicated lady's space with women-only cabins. From 10am to 6pm it's 600 Yen and from 6pm to 6am 1100 Yen per hour. Headphones are available for an extra fee.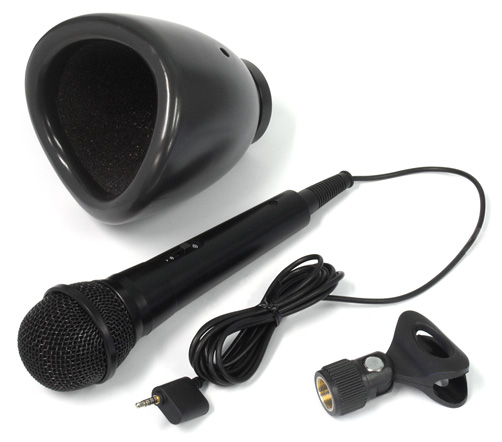 Bringing the concept of hitokara home without waking up the neighbors is うるさくないカラOK!ミュートマイク (Silent Karaoke is OK! Silent microphone). Pressing the special piece that is attached to the microphone to the face should mute the sound. The mic is connected to an iPhone and can be used without the mouthpiece. The set is available for 3980 Yen. A USB version is offered for Wii and PS3.
I haven't tried the mute microphone or One Kara, but I have been to a solo karaoke box before.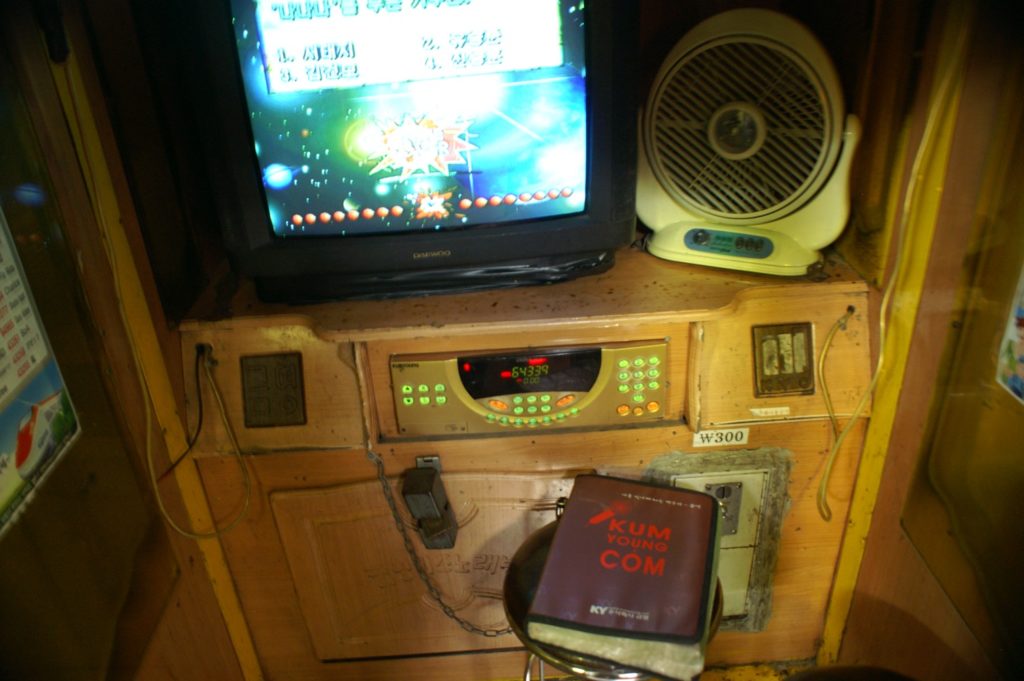 In Korea these boxes are far more common than in Japan and can be found in many arcades. Of course there are many Karaoke places for groups too, but for soloists or couples who want to sing a few songs after beating up Zangief in Street Fighter, this is a good idea.
Some of these cabins can be shabby and not very comfortable for tall persons. The available songs are mostly the same: Lots of K-Pop and J-Pop, some Western songs which are popular in Korea and Chinese songs. I found the song search to be uncomfortable compared to some places in Tokyo which have a remote control with an integrated screen for song search/selection.
I tried to sing some K-Pop songs to find ones which were suitable for me. Sometimes I think a song is slow and simple enough, but once I have to sing the song myself the song feels too fast and complicated.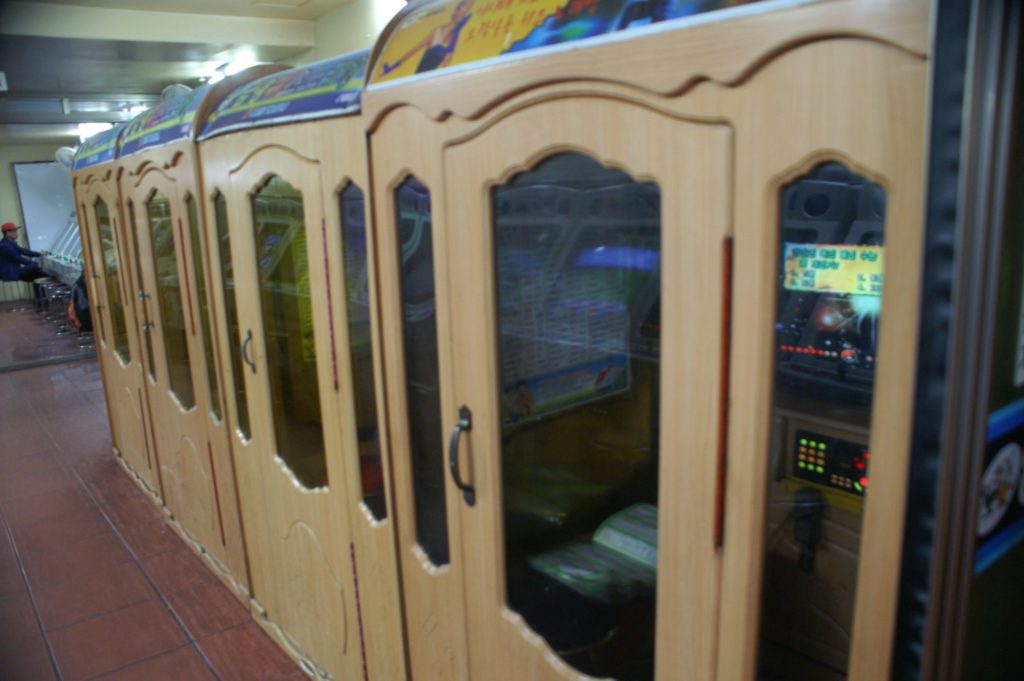 If you live in a place with soundproof walls, there are a lot of Karaoke games to choose from. Sony's Singstar is popular but not available in Japan, years ago I bought a copy of Konami's Karaoke Revolution just because I wanted to sing a few Japanese songs!