The Tsuitachi Movie Night: Spider-Man 3
In the evening it was time for the first meetup group. This meetup was organised via a special website where people can volunteer to do a special events such as running three times around Tokyo tower. Others may join in and in the end you have a lot of people in jail because fifty people running around the tower just looked too strange for the police.
Anyway, this was the meetup of the Tokyo Movie Lovers Meetup group so everyone who had a Yen for movies and some Yen left to pay for the cinema ticket, came. First it was planned to see Babel but the cinema didn't show the English language version – and Babel is probably not easy to understand in any language. So it was Spider-Man 3 and fittingly we met under the big spider at Roppongi Hills. The people meeting there were from all different countries, some lived in Tokyo for more than five years while others recently (like me) came to the city.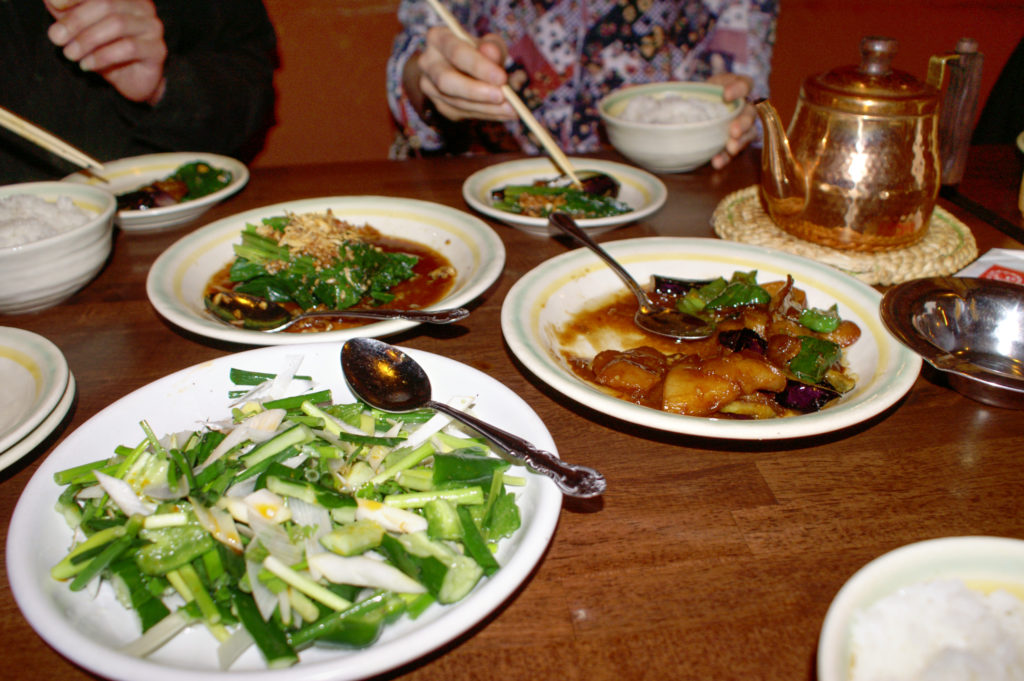 Before the movie we went to a Chinese restaurant. To simplify things a little bit, the vegetarians sat in one corner and the meat-eaters (is that even a real word?) in another. The restaurant isn't that cheap but we ordered three different things so we could mix our veggie meal together. We talked about various things like underground German music (no clue), great independent artists (I like them but I never remember their names) and Nintendo DS (oh yes!). Since it was the first day of the month, there was a special movie discount, meaning that I had to pay only 1000 Yen (about 6-7 Euro).
After that we went to the cinema, a shiny new one in Roppongi. This whole place had a futuristic aura and it really, really looked great. I don't know about the other rooms but Spiderman 3 was shown in a large one. Like in Germany, there were some commercials before the film, a few trailers etc.
I don't want to bore you with plot details because they could be read on the IMDB and the trailer is on hundreds of pages anyway. The special effects were of course and they didn't forget the occasional comic relief. The hair style of Peter Parker when he put on some kind of bad attitude was ridiculous though. But it's a popcorn movie, not a Fassbender flick so I guess that's ok. Since they killed off most major villains in the trilogy they would have a hard time making a fourth one. Maybe "Spider-Man vs. the Sunday Morning Paper" – so far I haven't met a spider which survived a rendez-vous with a Sunday morning paper…
The day was really great, the movie was good, the company too so I'm looking forward to the next meetup 🙂
The next film will be Stranger Than Fiction.