Balance of things/Toshi-no ichi
Toshi-no ichi or year-end fairs are held at various places these days. I visited the one at the Fudoson Temple near Higashi-Nihombashi station. Most of the shops seemed to take the opportunity to take a section of their goods outside to sell them. Of course there were also good luck charms available.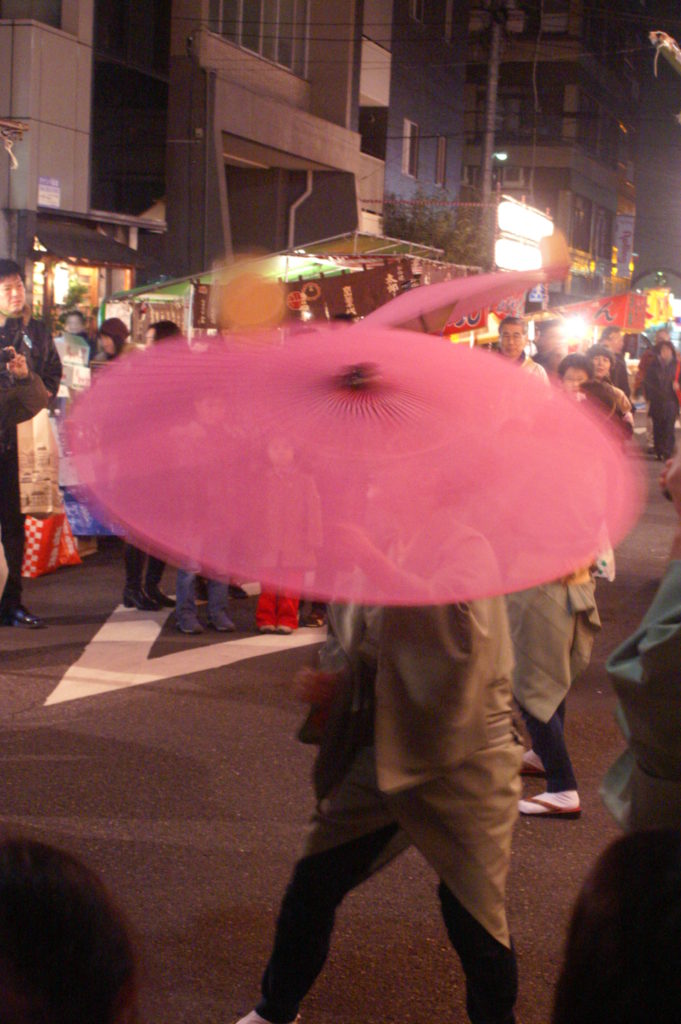 I came just in time to see the jugglers of the temple. They were quite good, balancing balls, boxes and even a glass of water. I took a video of the women juggling with glasses filled with water.
Very nice! Since Asakusa wasn't far away and I took a tripod with I decided to go to Sensoji Temple for some good evening shots. Last time I was there in the evening was in 2004 and back then I didn't have a tripod so the pictures were quite blurry.