Today was the day for a trip to Munich. It's not nearly near Nuremberg and it takes about two hours via regional express train (there is also the ICE, but we didn't want to spend to much on the train ticket). The timetable can be confusing though: We took the 11 o'clock one which was scheduled to arrive at 12:45 – unlike the 10:38 which would have arrived in Munich at 13:20. We bought a Bayern ticket which is valid on all regional trains inside Bavaria and local trains operated by Deutsche Bahn (S-Bahn).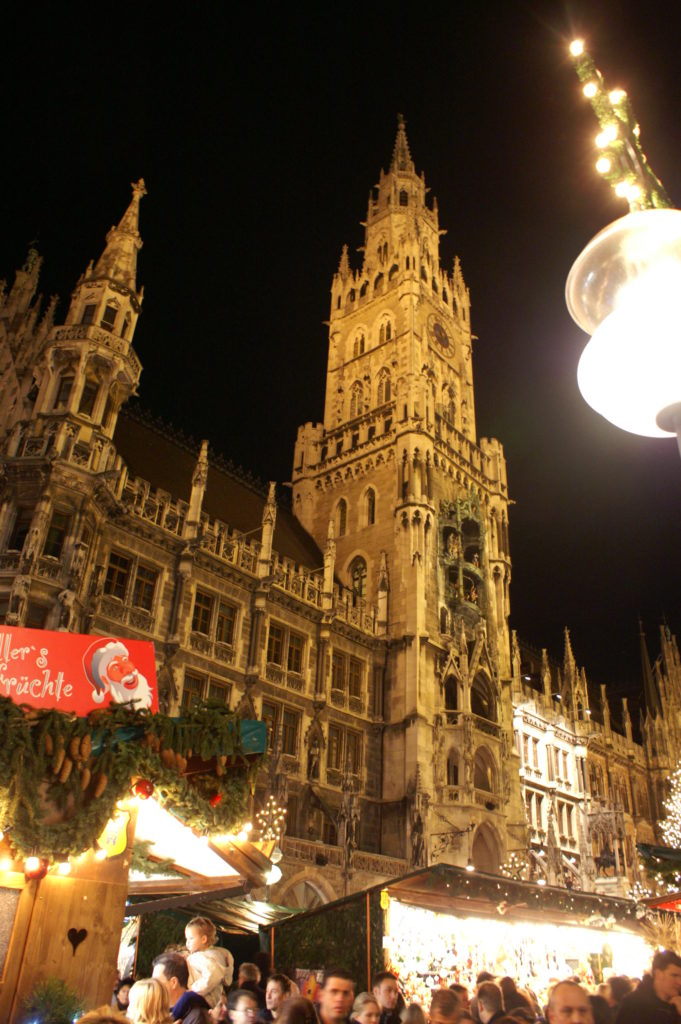 Because we still had time left, we strolled around the Frauentor and discovered a small sculpture park. Among other works there was Hiromi Akiyamas "Verschiebung Nr. 7" (1984) and Johannes Bras "Tempelchen" (1982).
After we arrived in Munich, we headed for the S-Bahn and drove to Isartor. I had my handy guide book with me and there were lots of signs, so we found the Deutsches Museum easily. It is situated on an island and one of the most famous museums in Germany, showcasing technological development. They surely had some huge gear and weren't afraid showing them. Photographing is allowed and there are even some things which you can try out, although it's not a science museum like in Wolfsburg or Bremen. For example they did show a radar station, vintage cameras, telescopes, airplanes, reconstructions of space modules, computers, ships etc. . They had a Cray super computer on display, the one, that looks like a sofa and an early attempt at creating a Japanese keyboard.
After an exhausting museum trip, we went to a Chinese restaurant and then to the Marienplatz. Of course, it's Christmas time, so there was a Christmas market.