Fort Goryokaku in Hakodate during Winter
Originally, my next stop after Sapporo was supposed to be Aomori, but I switched to Hakodate instead. Hakodate is Hokkaido's third biggest city and its port was the first to be opened to foreign trade. One of the main sights is Goryokaku, a star-shaped fort that was the site of the last battle of the Boshin War, a civil war in Japan between the imperial forces and forces of the old shogunate.
The star shape of the fort allowed more cannons to be placed while reducing the number of blind spots where cannons couldn't fire. The fort is a public park today and one of Hakodate's cherry blossom spots. The nearby Goryokaku Tower offers an excellent view over the fort even though the angled windows of the tower make it hard to get a good shot of the entire fort.
Upon buying the ticket for the observation deck (840 Yen), I was told that there's going to be a light-up event starting at 5pm. Of course everybody up there waited for this event! At the observation deck they also had exhibits describing the civil war – both using figures and amusing comic strips.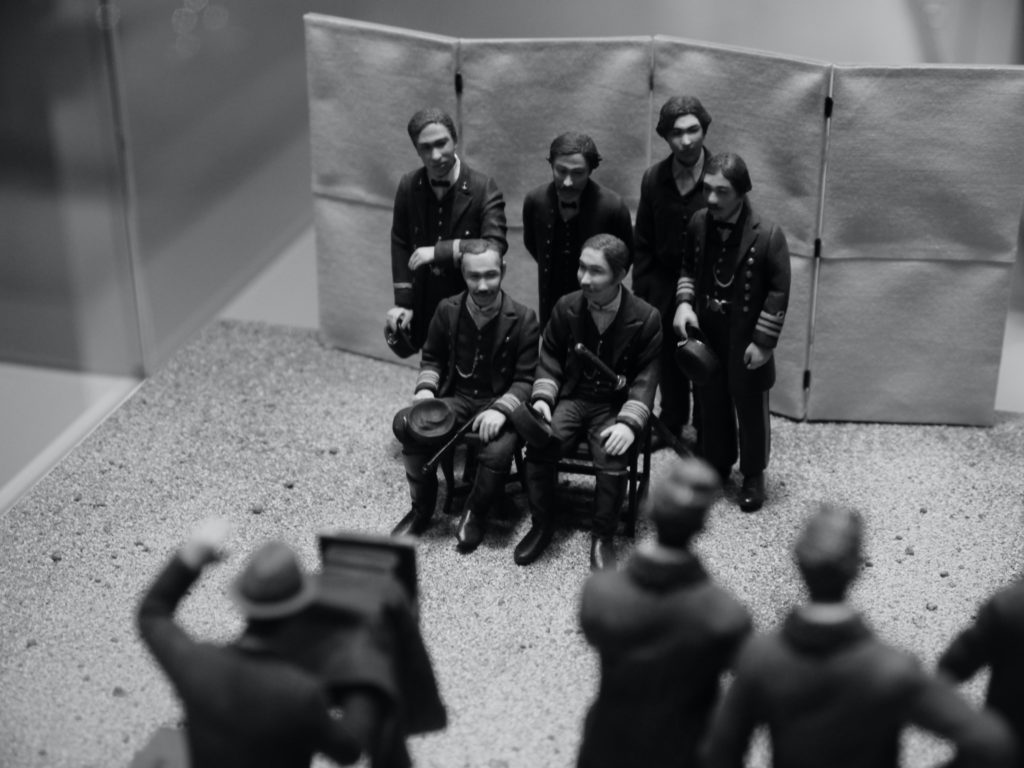 There's a "thrill window" as well which offers a look down. However, it was so scratched that it was impossible to make out the ground at all.
At 5pm the windows facing the fort were quickly occupied. The illumination is quite simple however: No fancy color filter, these are plain lights following the shape of the fort. Interestingly, this is one of the few illumination events which look better on photos than in reality!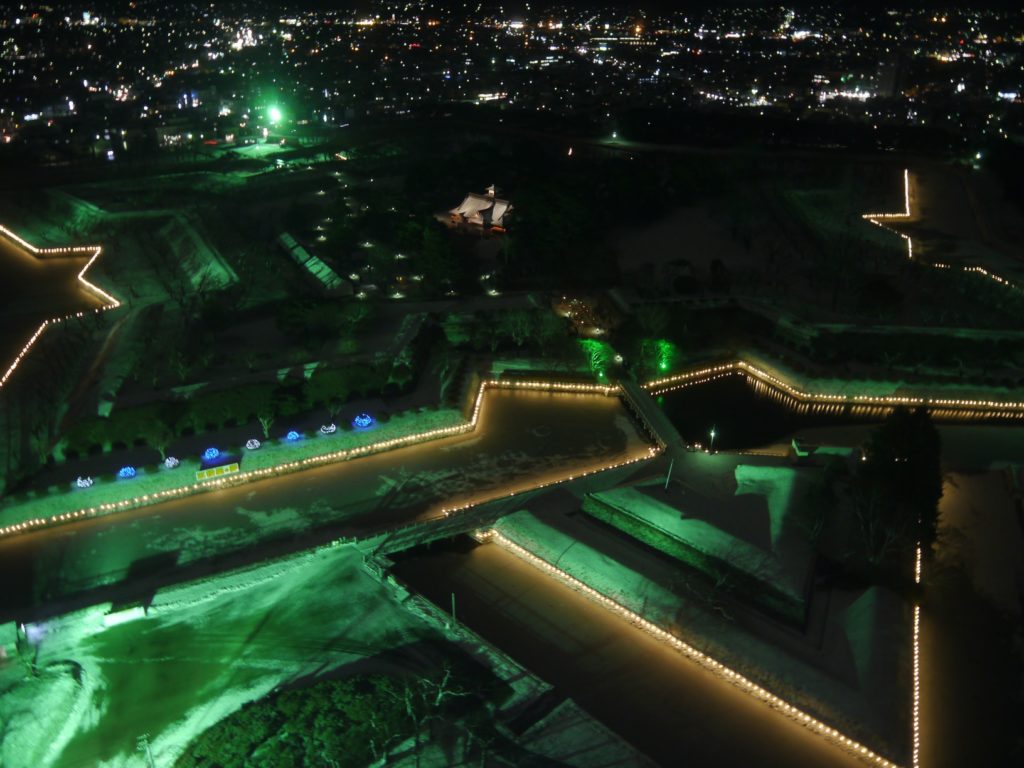 The festival is called "Hoshi no Yume" (Dream of Stars) and is held from December 1 to February 27/28. Goryokaku Tower and the fort can be reached by Hakodate's tram. While Hakodate has two tram lines, they follow the same route from Jujigai to Goryokaku Koen Mae, the station where you have to get off to visit the fort and the tower. Both tram lines stop at Hakodate Station.