It can be quite frustrating if you look for a particular restaurant in Seoul and some of them are quite well hidden. While this was also true for the Di Mi Bang, it was no problem finding this place since there was a sign near one of the exits of Anguk Station (yes, Insadong again).
The owner of the Di Mi Bang speaks English fluently and also a few other languages (well, a few sentences anyway, but very nice). My meal consisted of rice, soup and various side dishes and was very tasty. Kimchi was part of the side dishes of course.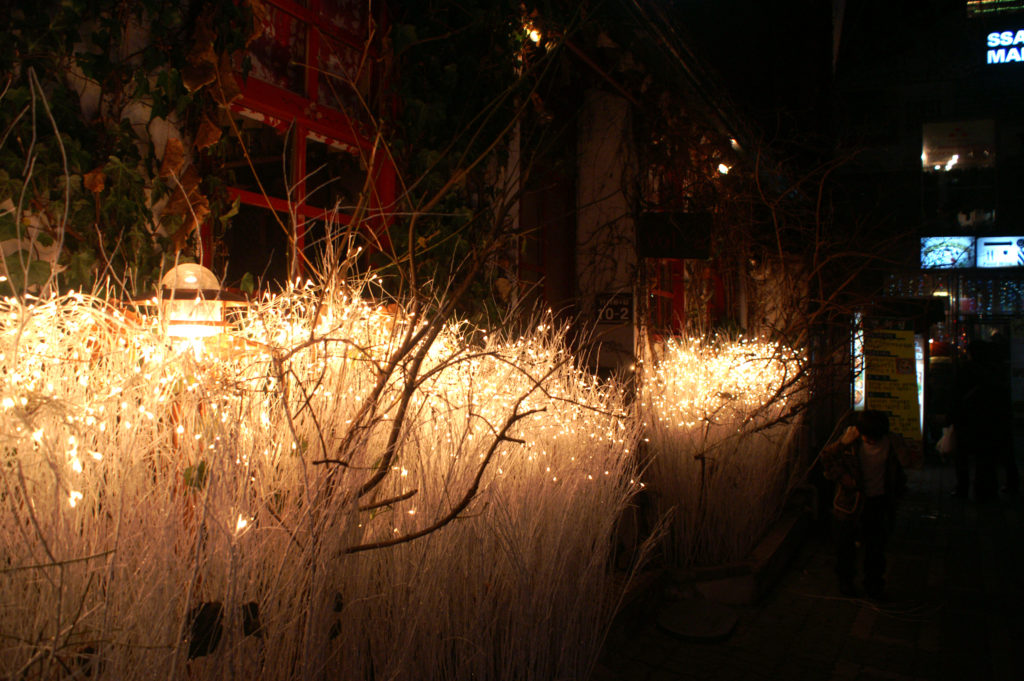 Later, I chatted with the owner a bit. She was quite impressed that I could write my name in Hangul and asked me if I did speak with the Japanese people from the other table a bit (since I live in Japan and learn Japanese language).
Update: Di Mi Bang has been closed.