Lohas Raw Food in Sapporo: How would you like not to age?
Walking around in Sapporo's central ward, I noticed an interesting sign outside a small restaurant. It was the Lohas Raw Food restaurant offering their Anti-aging set. So how would you like not to age?
Raw food is usually vegan or vegetarian which in case of Lohas also means that food is not heated above 48 celsius to preserve enzymes and vitamins. When I visited they advertised their three set menus outside, each with soba and rice: the 100% buck wheat soba noodle set, the Anti-aging set and the Super Anti-aging set. The most expensive menu was the Detox Raw food plate. Lohas is also rich in buzzwords 😉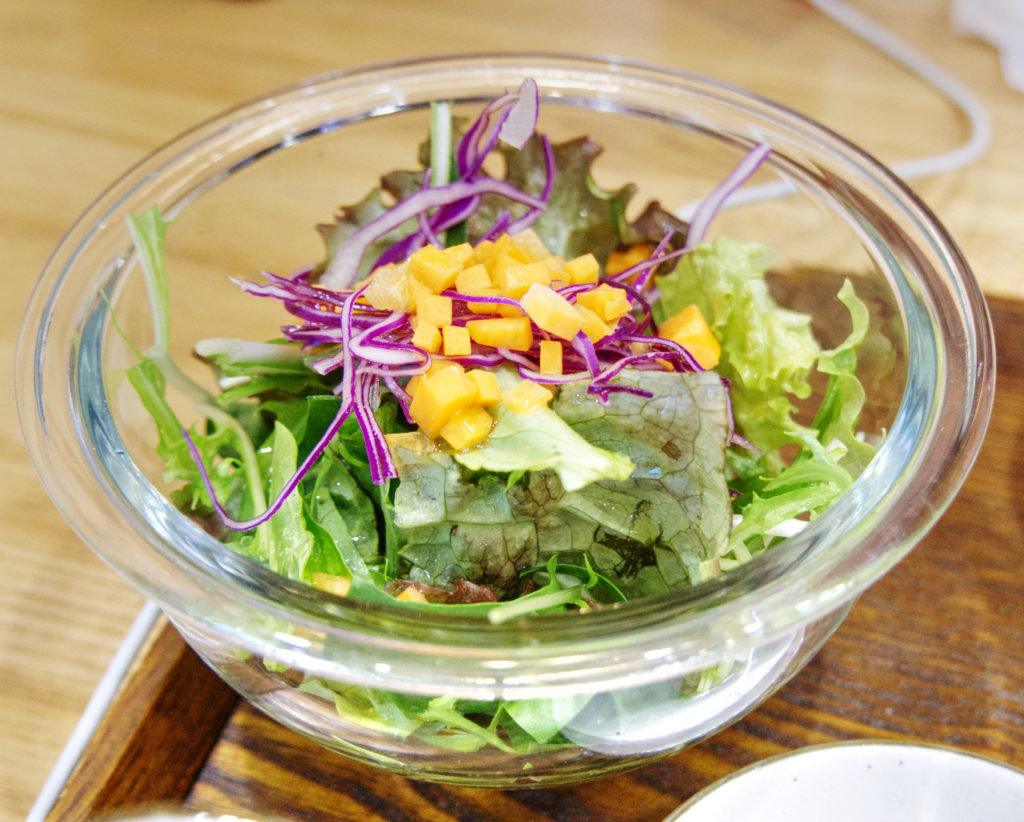 I decided on the buck wheat soba set which unlike the anti-aging ones also includes a small salad and tea.
The restaurant isn't big – just like a regular soba/udon restaurant – and there were plenty of tables still available. While the restaurant is advertised as vegan/vegetarian, you should mention that you are vegan to the staff. As usual in Japan, the servings aren't very big, but with the variety of the menu, I felt sated. The restaurant also offers a variety of desserts and smoothies.
Website: https://rawfoodlohas.com/lohas/
Address: 札幌市中央区南2条西7丁目6-1