The rest of the study meet-ups will be held in Harajuku at the Omotesando Starbucks. I asked for this switch because it's simply quieter than Segafredo in Shibuya (which is hardly surprising as the latter one is located in a busy shopping street). Obviously they don't want their customers to stay too long, so they work with tricks such as dimming the light, playing smooth music and so on. The trick is to find a good seat and hear the right music. Although I'm not a big fan of Morning Musume and Mini Moni, they surely keep you awake!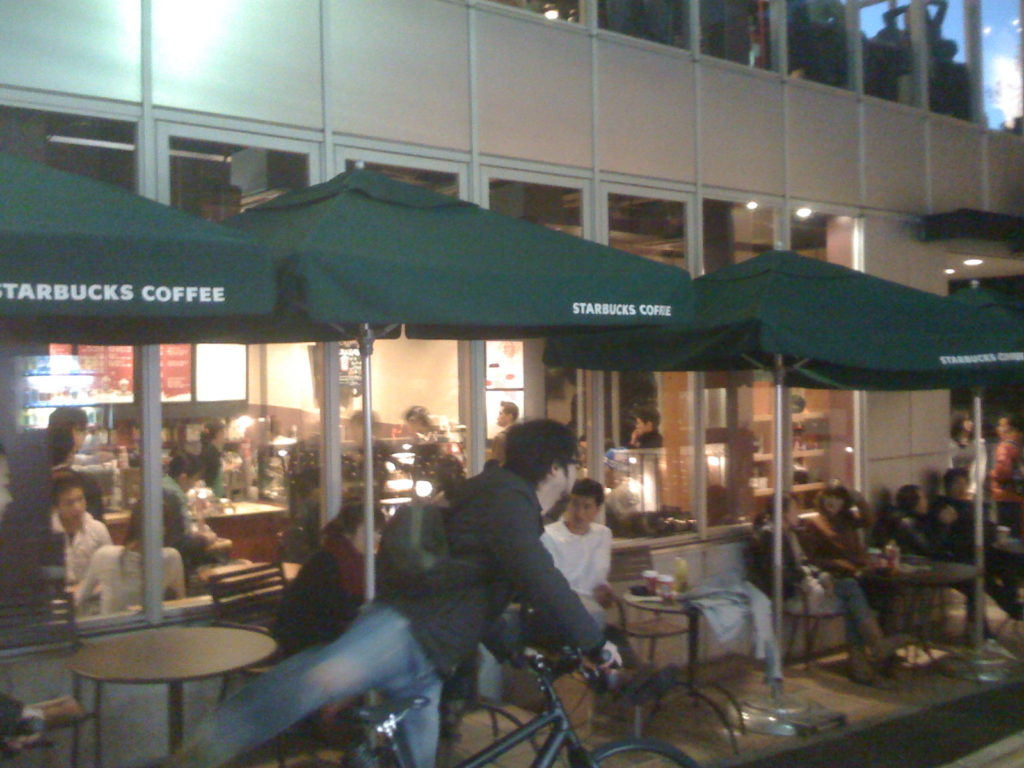 Harajuku is also the place where cool slogans are made: "No, ego. Yes, eco!" is brilliant in my opinion and was used just below the neon sign for the "Happy Factory". Yes, you can manufacture happiness although if you happen to be male, walking in with eyes closed and shouting: "Make me happy!", might not make you happy with their idea of happiness.
Obviously the location of the "Happy Factory" (which is actually only a fashion brand) right next to a condom shop is something that various people already blogged about.
Last but not least one of the most delicious Christmas trees: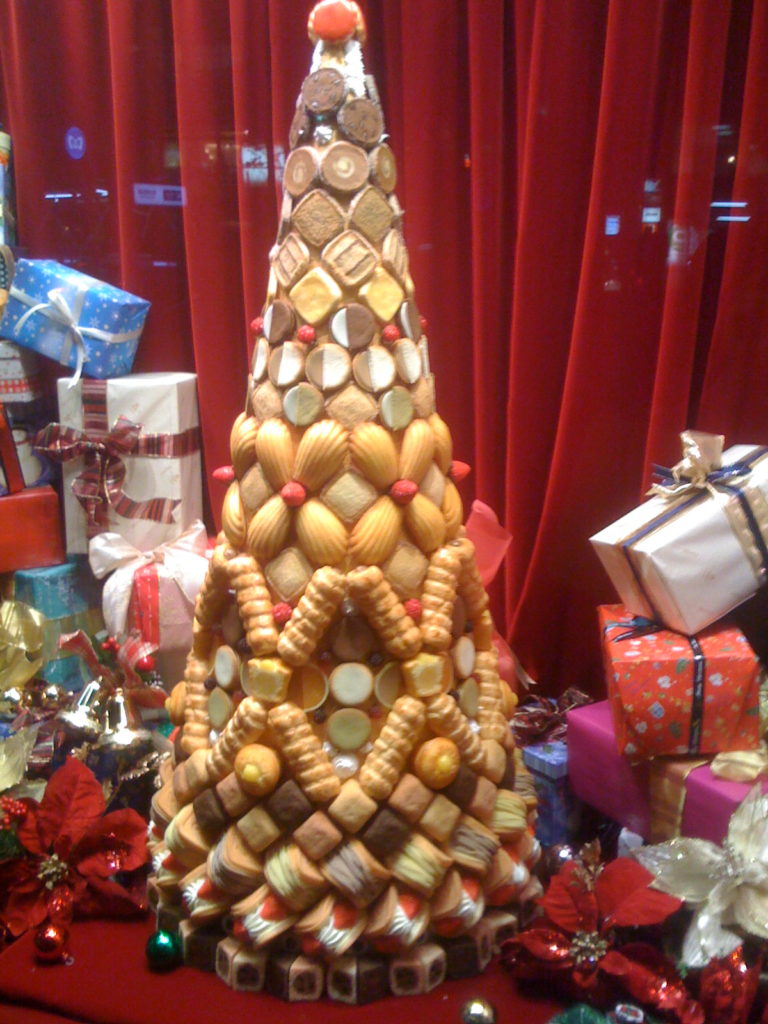 Mmmm, yummy!