Grand Mint Festival Seoul (Day 2)
I started into day 2 of the festival a bit later by watching indie artist Thomas Cook (토마스 쿡) on the Mint Breeze Stage. That stage felt awfully big for his sparse live show however, and he was accompanied only by one other Guitar player. The more intimate Loving Forest Garden stage with its Coliseum like style would've been more appropriate.
Outside I listened to 파티스트릿 (Party Street). As I wrote in the entry about day 1, the "Busking in the Park" stage was in the area between the venues and accessible without a ticket. The group had some technical problems but quite an international audience (three non-Koreans at least ;)). The singer, spotting two of them, greeted them with "Hello! Korea is beautiful!".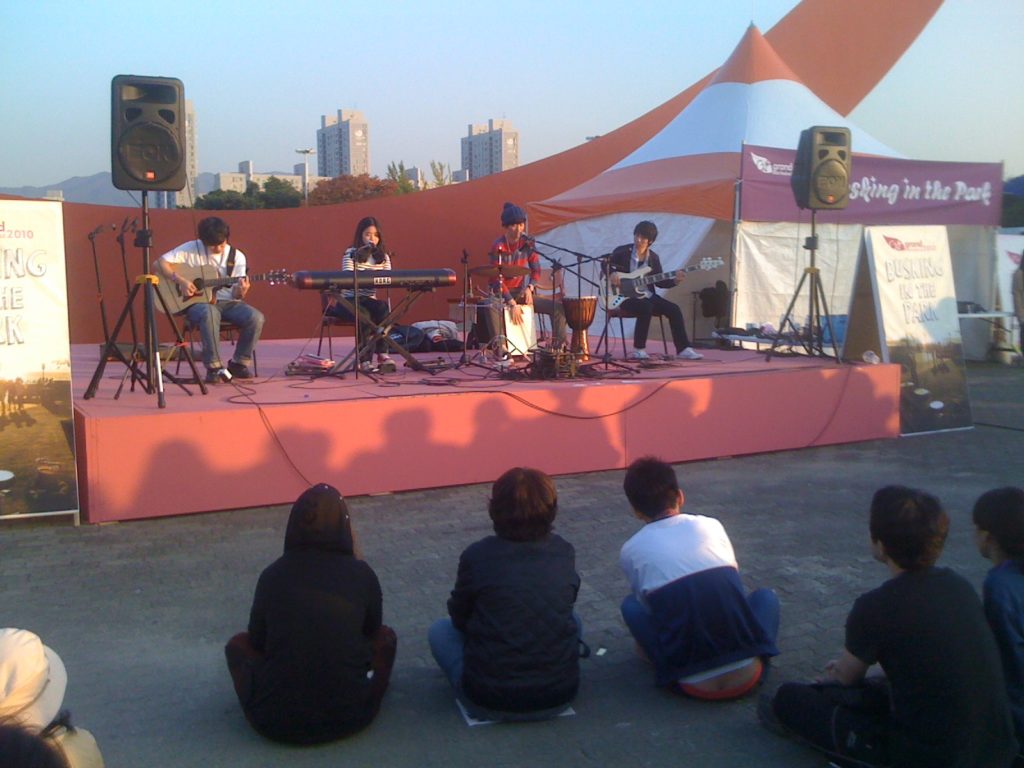 Every venue has a list of maximum visitors and is closed if the limit has been reached. I had no problems watching the headliners of day one on the big outside stage and in the hall. On the second day, I wanted to see the third big stage called "Loving Forest Garden". There was a long queue at the entrance and people were only let in if others moved out. 한희정 (Han Hee Jung) was playing, a cute female singer. The Korean Herald criticized the festival as being still chaotic because some concerts were overcrowded. But selling less tickets is not a solution because the shows of the more popular artists will always be crowded – there will just be less people for the ones who hold less mass appeal. Nothing's wrong with the small outdoor stage and if you really want to see an artist, just stand in line sooner. I also think that many people stayed at the Loving Forest Garden because it's such a nice stage: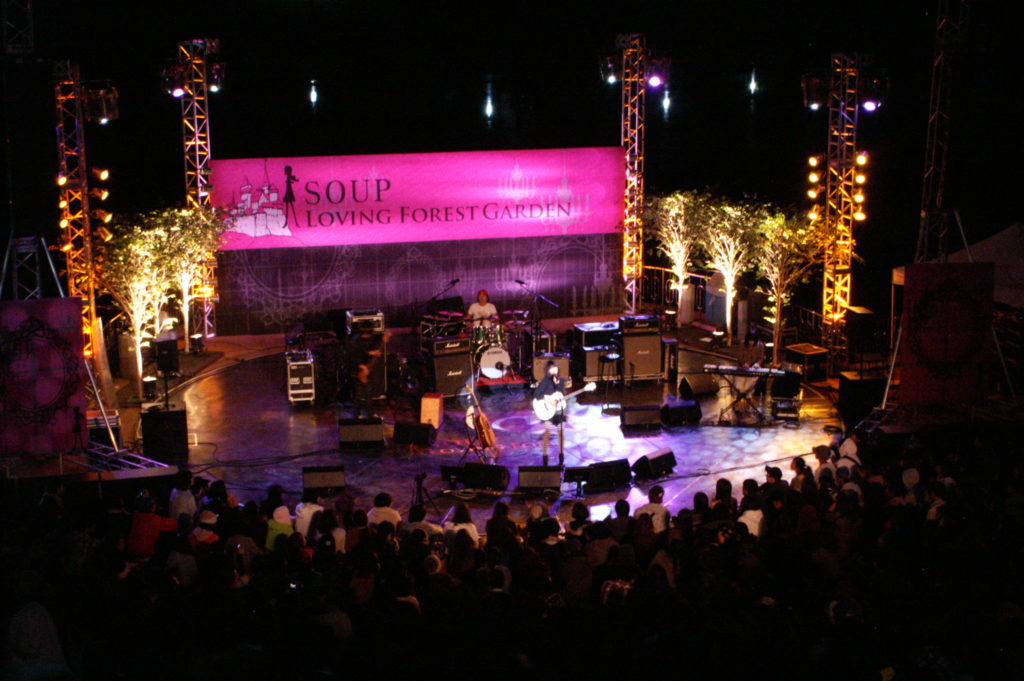 After that I watched Pony and Dear Cloud on the Blossom House stage, before heading to the hall to see Kim Yu-na (김윤아), former singer of K-pop group Jaurim. She's not to be confused with the figure skater Kim Yuna (김연아). A great singer, but her songs didn't appeal to me.
Unlike Lee So-ra (이소라) who gave the longest concert of all the artists. She has a pretty good voice and is quite entertaining, talking for a few minutes with the audience. Too bad it was getting cold at this point!