The museums in Seoul are remarkably cheap – entry into the National Folk Museum is free. The pagoda makes a striking first impression but most of the things are inside of course.
Like some early compilations of Chinese letters or old documents written in Hangul. The museum exhibit start with how the first Koreans lived, how they worked and what they dressed like. The modern age, represented by a camera, a TV set and a radio marks the end. While this museum is not the Kimchi Museum, they had a gallery of (fake) Kimchi.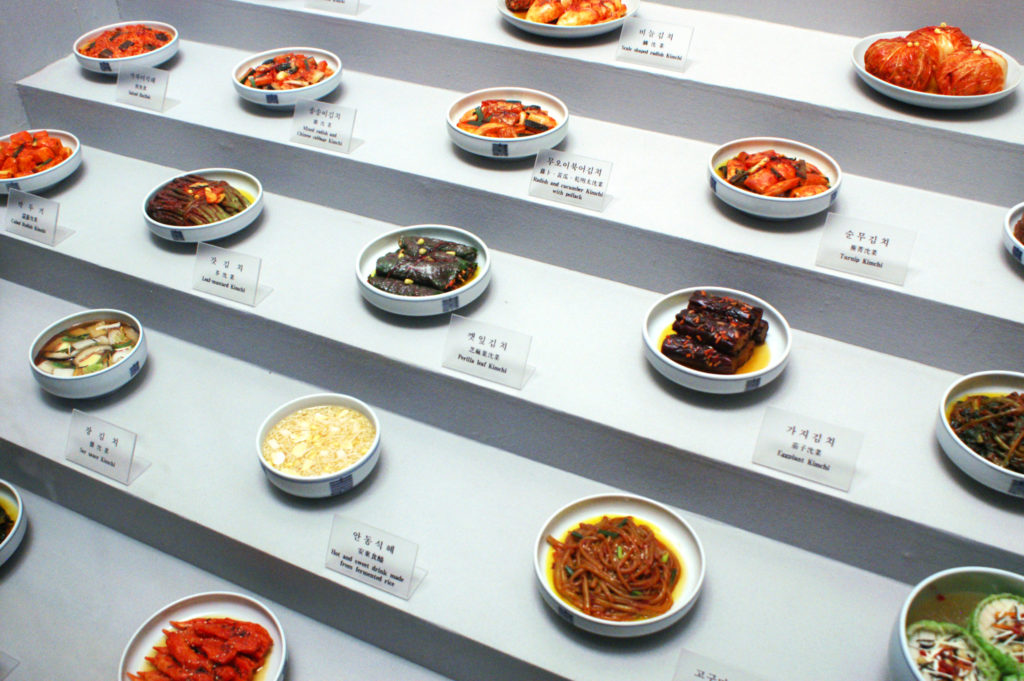 The most beautiful exhibits were the dresses but unfortunately I had to rush through the museum, because I still had to give back the audio guide for the Gyeongbok Palace.