How to register for the JLPT in Seoul
I've written the JLPT (Japanese Language Proficiency Test) four times in a foreign country – two times in Germany and two times in Japan – and this December I'm going to write it in another foreign country, Korea. Although the test questions are identical worldwide, the registration progress is not and thus is vastly different from country to country.
In Japan you have to buy the registration papers which includes an explanation booklet and then pay at the post office. I believe this is done to lure foreigners into the book shops which sell JLPT training books as well. Books teaching Japanese in English, Chinese and Korean are easy to come by. I have a couple of books which include all three languages.
In Korea, registering and paying is done entirely online. Korea is one of the most advanced countries in terms of internet usage and one of the least advanced countries when it comes to the quality and accessibility of websites. The JLPT site is no exception.
On the start page you are given the choice between three local home pages, Seoul, Busan and Jeju. There's also a flash animation going on which seems useless since all it does is push a few white pixels over the screen. The Jeju site is the best looking one, while the Seoul one is just a big mess with way too many links, content and annoying overlays that have to be closed in order to see the website. The menu at the top is done in Flash for some reason and unless you are using a PC with a Korean Windows OS, you won't see any of the menu items. I don't know who's to blame here but I remember seeing something similar on the site of Japanese cinema Wald9, where the currently running movies are presented in a slideshow. It's probably a sign that fonts are missing, although content should degrade gracefully in such a case instead of displaying garbage.
The most important one is the link (점수 바로가기) next to the big JLPT banner. It didn't work on a Mac, so I started the registration using a Japanese Windows. Before you could register though, you have to create a user account. As with many Korean sites which require payment for some features, this requires entering of the Resident registration number. Fortunately, the site accepts the foreign registration number as well. Unfortunately, it had a problem with my name – you are supposed to write your name in capital letters and with no space. How difficult can it be to remove spaces on the server? That's just one line of code!After registering, it's time for the online application. There are no font problems there, except for error/alert messages. It's a five-step process starting with uploading a photo (less than 100 KB, JPEG). Make sure it has the file extension .jpg, or it won't work. Next they ask you for the level (N1 is the hardest, N5 the easiest), whether you require special assistance, your two telephone numbers (landline, cell phone), email and address. N1, N2 and N3 cost 42000 Won, N4 and N5 38000 Won. Other questions on the next pages are about your study history, whether you attended a language school and with whom you use Japanese. The native language selection is in English/Japanese.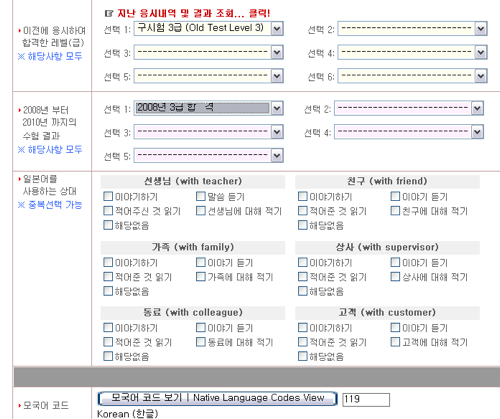 Payment is done online and is only possible if you install a couple of ActiveX controls, an inherently insecure technology that's used for security reasons on most sites in Korea. Despite offering a special registration links for foreigners, it's not possible to pay with a foreign credit card. Visa and AmEx are simply not listed among the dozen credit cards. I tried to use a Korean debit card, which seemed to work at first but in the next few days there was no change on my account.
I checked again with the help of a Korean and it looked like my application wasn't in their database anymore. So I asked if there's another way to register and apparently there is.
Register in person
Although they likely prefer online applications, you can go to their office and register/pay in person. The office is near Anguk Station on line number 3 (orange). Take exit 1 and turn to the left. Walk for about a minute until you reach Hana Bank. There is a door on the right side of the Hana building. When I entered, the guy at the desk already suspected that I came for the JLPT. The office is on the second floor.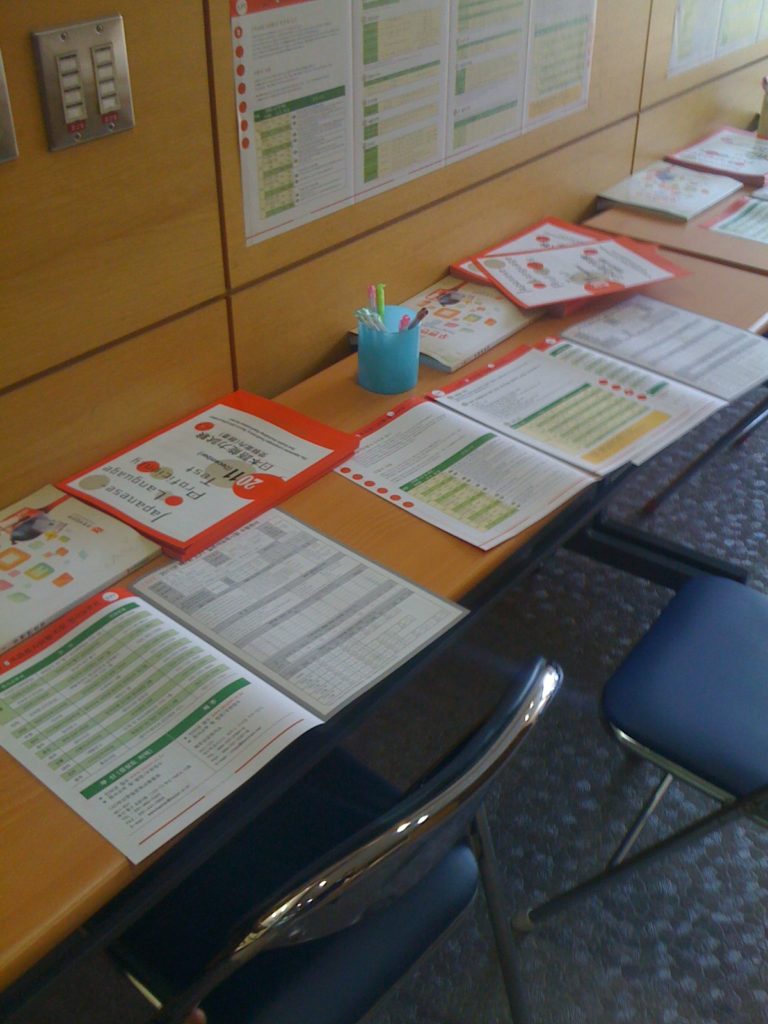 Once you reach the second floor, you'll see a long desk with the applications forms. The forms are in Korean, but there's a filled-out sample form as well. As with the online application, you will need to provide a photo and your foreign registration number. Then just walk through the door to hand in the application form and pay. They'll send information about the test site via mail. Of course you can only pay cash.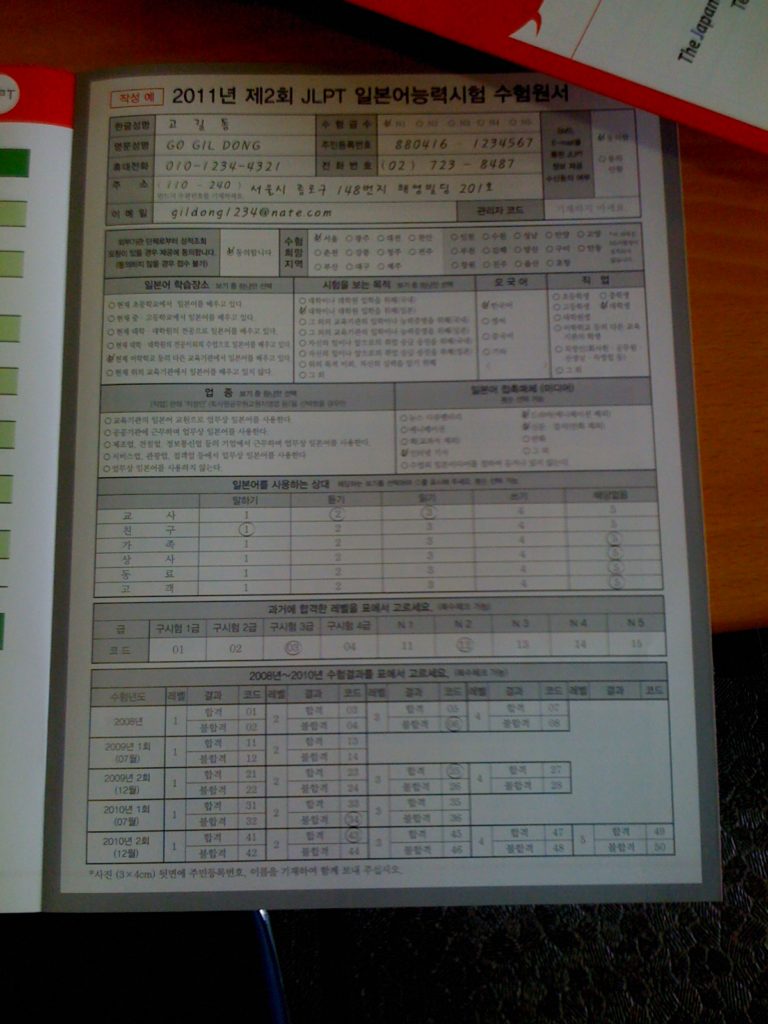 Their office is open until 5pm. I came on the last day open for registrations. In Korea, the test is held twice a year (July/December).