Retsuden Big 08: Indie bands live in concert
It's been a while since I've been to a concert (Tsukiko Amano in Akasaka). A few days ago I bought a ticket for the Retsuden Big 08 in Shibuya-Ax concert hall. The concert was presented and recorded by Space Shower TV, the Japanese answer to MTV, except that they actually broadcast music.
The Retsuden concerts feature five bands with each playing 45 minutes on stage. In the Big 08 one it was PE'Z, Sambomaster, Sakanaction, Hige and Mo'Some Tonebender. All these bands are not uber-popular, but each of them already had some hit records.
PE'Z (Website | MySpace) is a Jazz band but they have the same energy as a hard rock group. With the hard double bass, wild keyboard sounds and hammering drums they could easily pass as a rock group if there weren't a trumpet and a saxophone player on stage.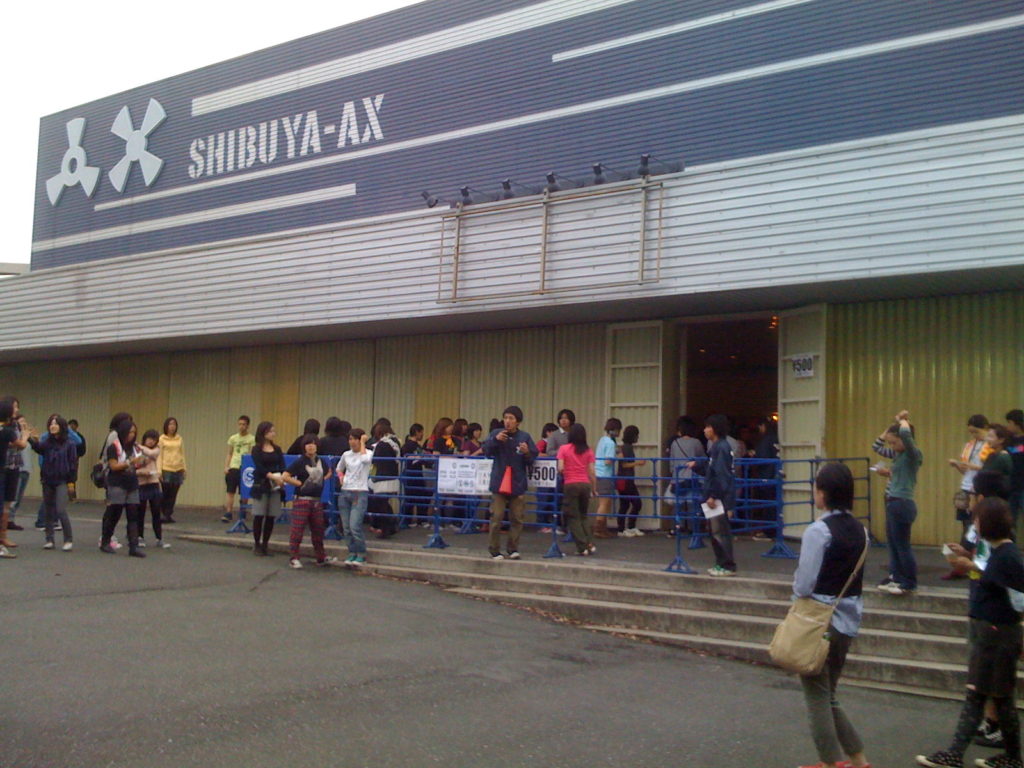 Next were Sambomaster (Website), a three men rock group. The lead vocalist Takashi Yamaguchi looks like he is usually doing finances. He seems to be quit the funny guy, running and jumping around and switching swiftly between screaming and whispering. I though I didn't know the band until they played "Sekai wa Sore wo Ai to Yobundaze" which is the finale song of the rhythm game Ouendan 2. When the concert was seemingly over and the band already left the stage Yamaguchi just sang for a few moments to the quiet audience.

The third group and the reason I bought the ticket in the first place was Sakanaction (Website | MySpace). They play a mix between rock, techno and electro music. Their current album is called Night Fishing, their biggest hit is "Mikka getsu Sunset" from their first album. Despite only having 45 minutes the band, like the ones before them, found some time talking to the audience.
Certainly the strangest group of the bunch was HiGE (Website | MySpace). Only two guitarists and one drummer (they have two) appeared on stage. The rest came through the normal entry, surprising the audience. Lead by a rope to the stage, the singer had some difficulties getting lost of the rope. Very cool rock group with a sometimes strange kind of humor – I suggest you check out their videos on YouTube.