Sapporo White Illumination Festival
This holiday I try to visit as many illumination festivals as possible and the Sapporo White Illumination Festival was first on my list. Illumination festivals are usually held from the end of November until Christmas although some are longer. Small parts of the one in Sapporo are held until the start of the snow festival when snow and ice sculptures will be built at Odori Park.
The illumination festival has different sections. The first one is on the same square as the TV tower and is the "Love Tree".
Love Tree with Space Tree in the background
The second one is the more futuristic "Space Tree", a kind of modern interpretation of the christmas tree. During the Munich Christmas Market (until December 24) the tree will be in the center of the market.
The main part of the festival is located on the next two squares.
There is another tree, an illumination gate (popular with couples), a bear and two smaller Christmas trees, one called "Christmas decoration tree" and the other one "solar tree".
Cross the street to reach the fourth part of the festival. You can see these lilacs there: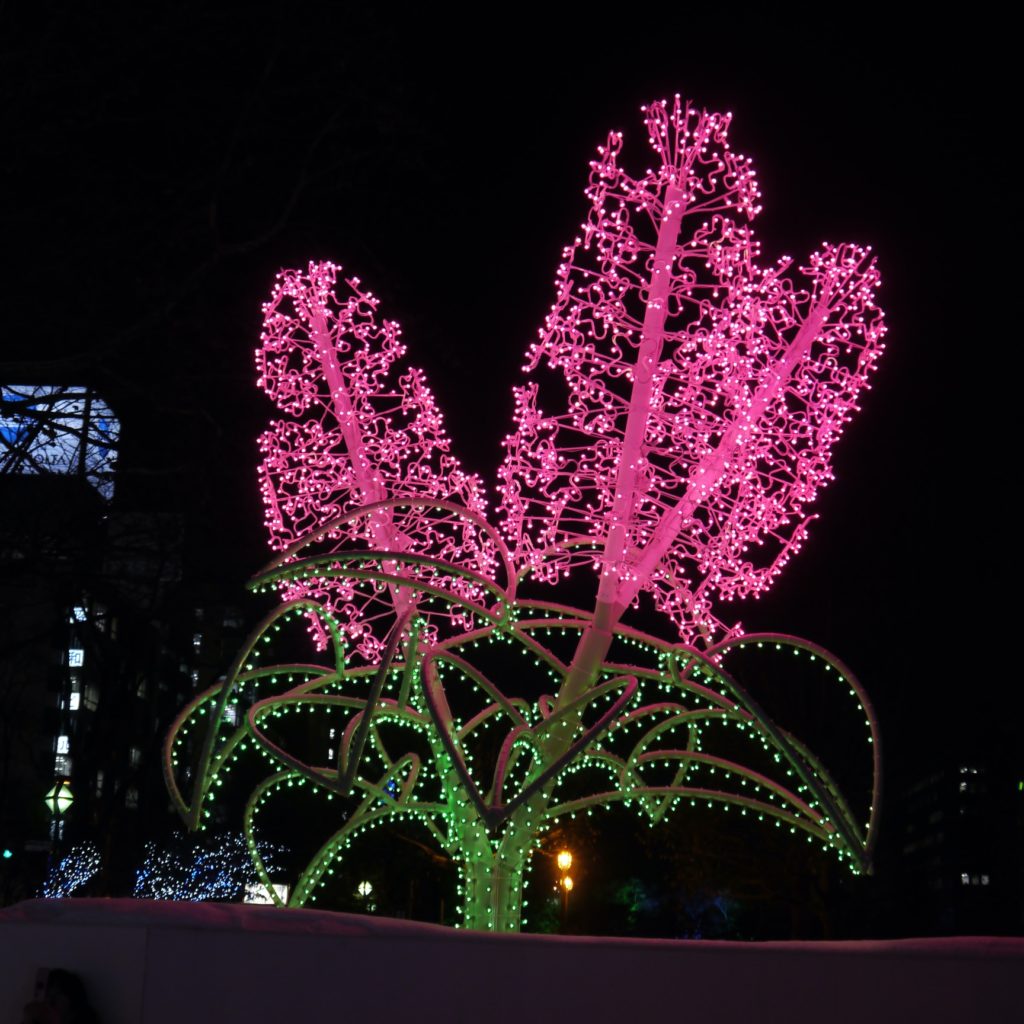 …and the impressive Crystal River (first picture on this page), which is animated to simulate waves. A couple of animal light sculptures are on the Crystal River. There is a small bridge giving you a better view of the "river"
Square six to eight don't have any artificial sculptures. Instead, spotlights light up the trees. This is what is called a light-up event (ライトアップ) in Japan: Placing spotlights at the right position and angle to give a place a certain atmosphere. Light-up events at gardens such as Rikugien in Tokyo are particularly popular.
Besides the Sapporo White Festival, there is Christmas decoration and illumination all over the city. Ekimae-dori (駅前通り) is part of the festival and is called "illumination street" by the organizers.
For the most part the illumination festival ends on December 25. This includes square one to eight of Odori Park. The street illumination runs until February 12. The Sapporo White Illumination is open every day from 16:30 to 22:00 (to midnight from December 23 to 25).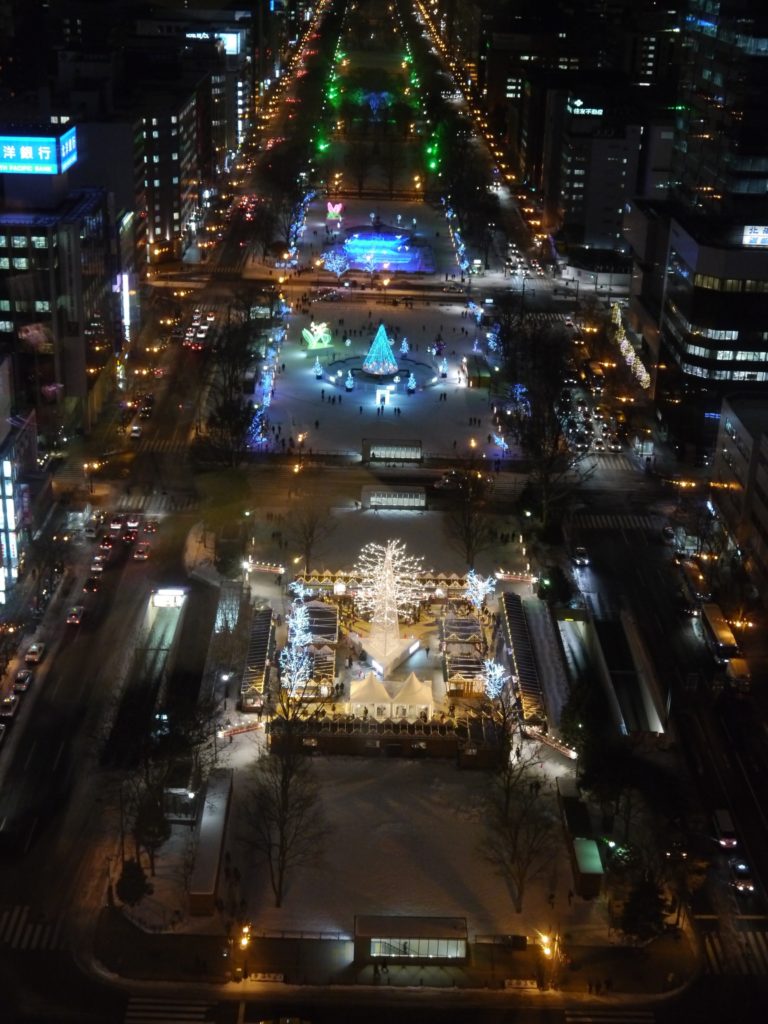 Illumination festival as seen from the TV tower