Tsukuda Bon Odori – Folk Dance
This is one of those smaller folk dancing festivals, even though it is recommended by the Japan National Tourism Organization. Tsukuda Bon Odori was held from July 13 to July 15 in Tsukuda, Chuo-ku near the Tsukudakobashi Bridge. The square is about a ten minute walk from Tsukishima Station (Oedo or Yurakucho Line) but finding it was not easy. I've never been to that festival or the area before so I expected a somewhat bigger, more public square.
Instead, this festival has more of a neighborhood feel to it. Music was played from 8 to 9:30 each day. The music is highly repetitive, but that works in favor for those who haven't practiced before. Many obon festivals I've been to encourage people to join. While there were many dressed for the occasion in Yukata and sandals, others were wearing casual Western clothes.
The stage was simple. Larger festivals usually have a bigger tower for the musicians as well as some dancers who know all the proper moves.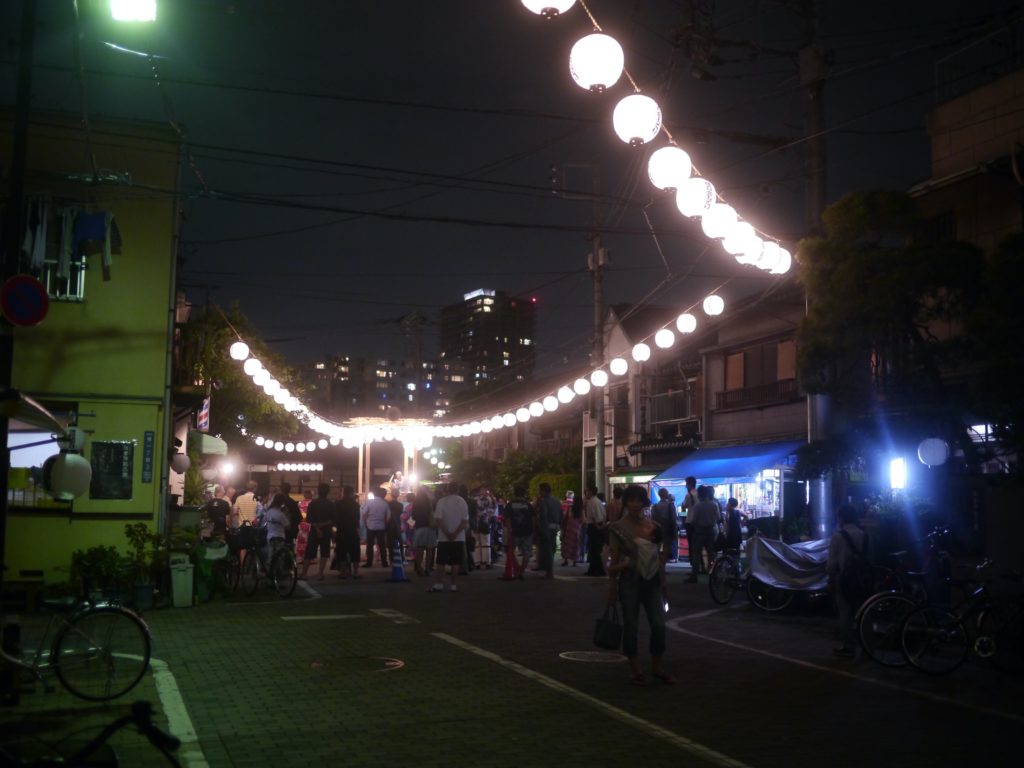 Approaching the square.