NHK STRL Open House – Future of Television
NHK is to Japan, what the BBC is to the UK and ARD/ZDF to Germany: It's the national public broadcasting organization. It's funded by viewers' payments which pays for the two main channels (NHK and NHK Education), radio channels, two satellite channels and overseas service (NHK World). Some of my favorite shows (like PythagoraSwitch) are running on NHK-E.
What many people don't know is that NHK is also actively researching the future of broadcasting. NHK played an important role in the development of HDTV (high-definition television) and they continue to innovate to this day. Once a year, there is an "Open House" event and you can see what they are working on.The STRL stands for Science & Technology Research Laboratories. I was especially interested in UHDTV, a new video format 16 times the resolution of HDTV. That's a resolution of 7680×4320. Such a high resolution means new challenges for video codecs, recording and storing.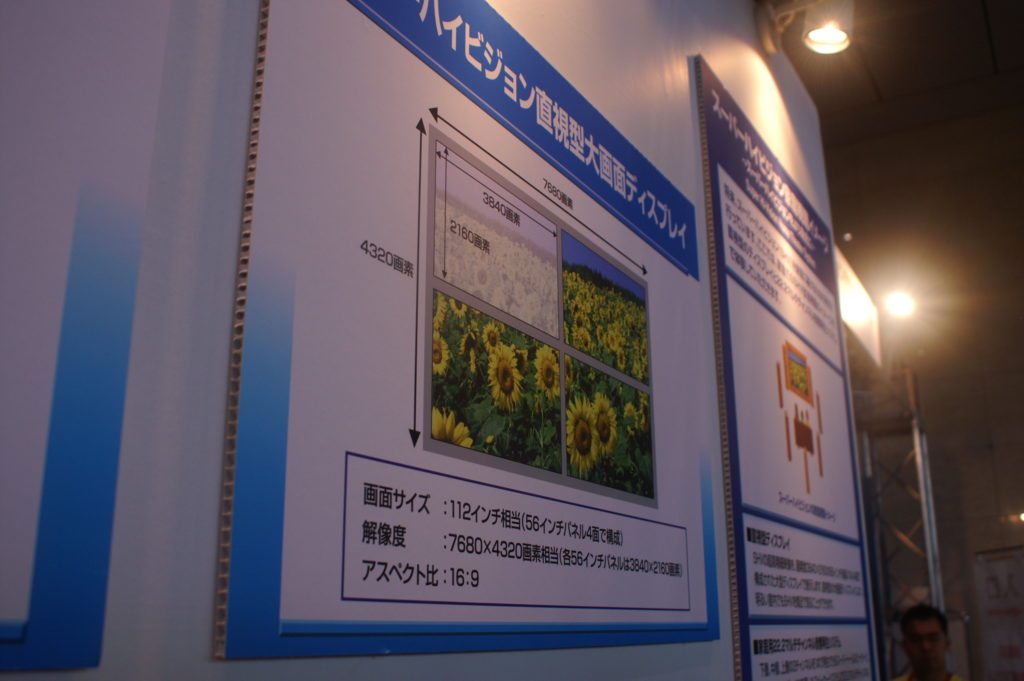 They showed a short demo video with sun flowers and bees at the Open House. The video quality was amazing, but photos were not allowed inside.
Other research projects could be photographed and demonstrated the integration of computer generated graphics with real humans, 3D TV, mobile television, automated cameras and digital avatars.
It's very impressive, much more than NHK's program most of the time 😉 The STRL is in the Setagaya ward of Tokyo, closest subway stations are Seijogakuenmae on the Odakyu Line and Yoga Station on the Tokyu-Denentoshi Line. The research lab has an English website.