Sendai Pageant of Starlight Illumination festival
Sendai was the biggest Japanese city hit by the tsunami and earthquake, although if you walk in the city centre you will not notice it. Some roads are still blocked, however. What was lost in the tsunami were the lights for the illumination festival because they were stored near the sea. Fortunately, the organizers of the Omotesando light display offered Sendai 60000 lights. Sendai also bought new lights.
Nowadays LED lights are common which consume less energy while still allowing impressive illumination displays.
The Sendai illumination festival is one of the few which is also advertised in other Japanese cities and is used to promote tourism to the region. Sendai is the biggest city in the Tohoku region and can be reached in under two hours by Shinkansen from Tokyo.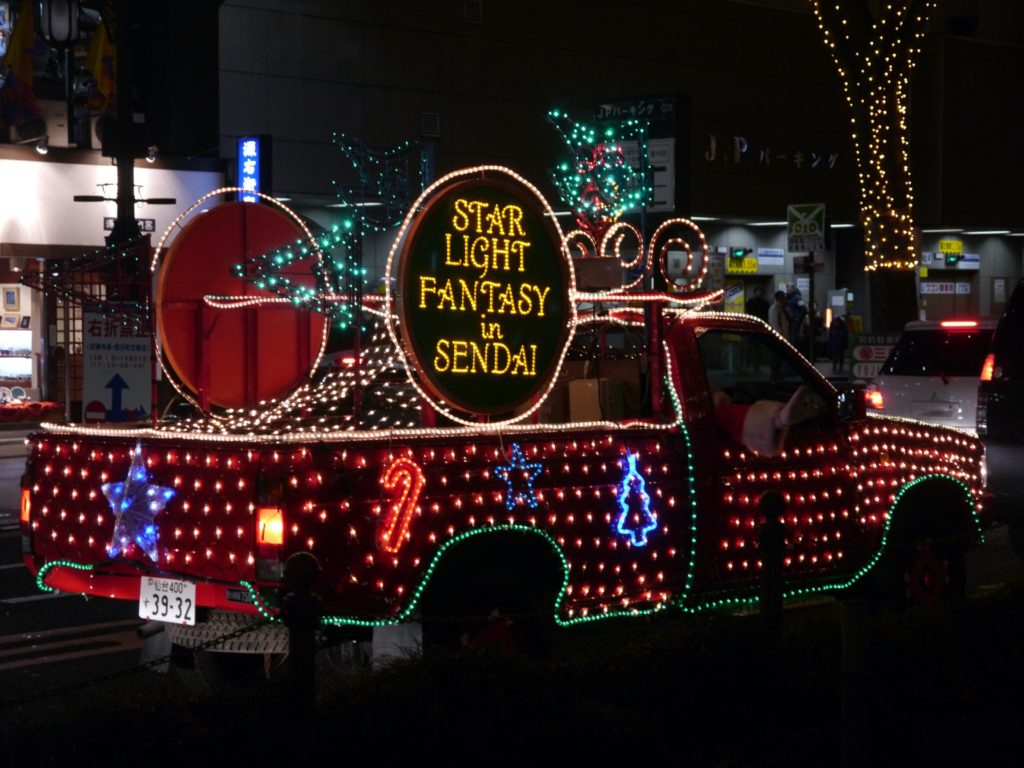 Sendai is also known as the "city of trees" and while decorating trees with lights is done in all cities, the Sendai illumination is impressive due to its scale. The lights just don't seem to end! There was also a santa driving around and waving to the people.The trees from Nishi Park (West Park) to Kotodai Park are illuminated. Both parks are used as event squares.
Nishi Park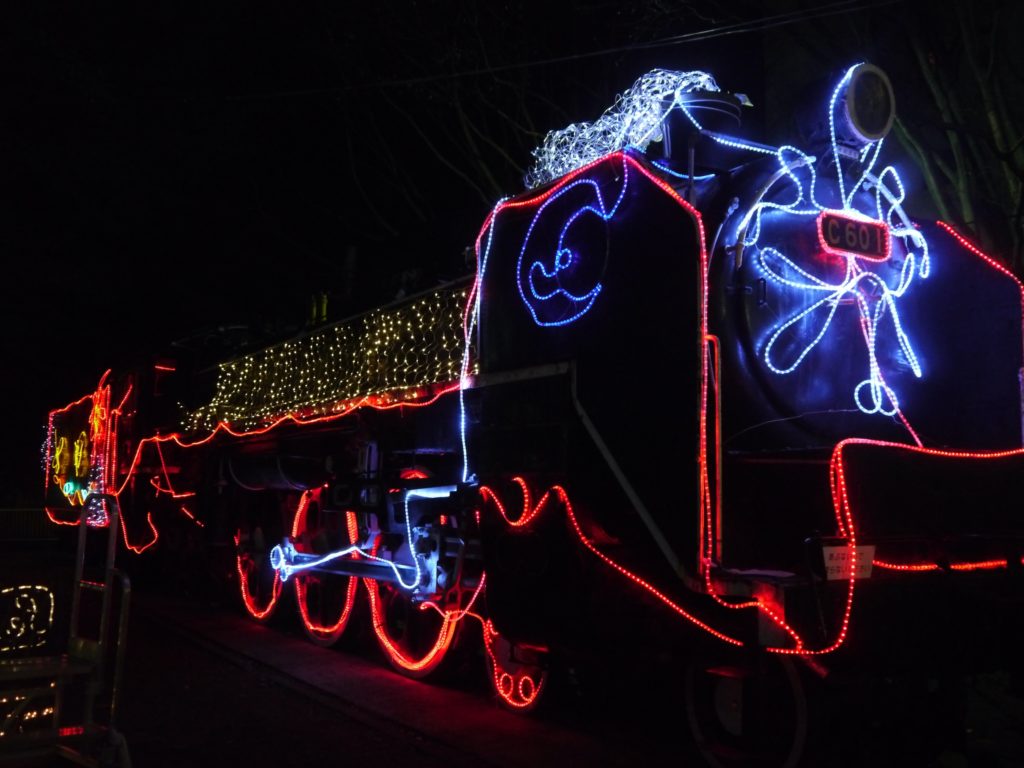 The locomotive at Nishi Park was decorated with lights. When I went to the park first, there was little additional illumination and only a few food booths. However, the next day they showed paper cups with tea lights, forming snow flakes.
Kotodai Park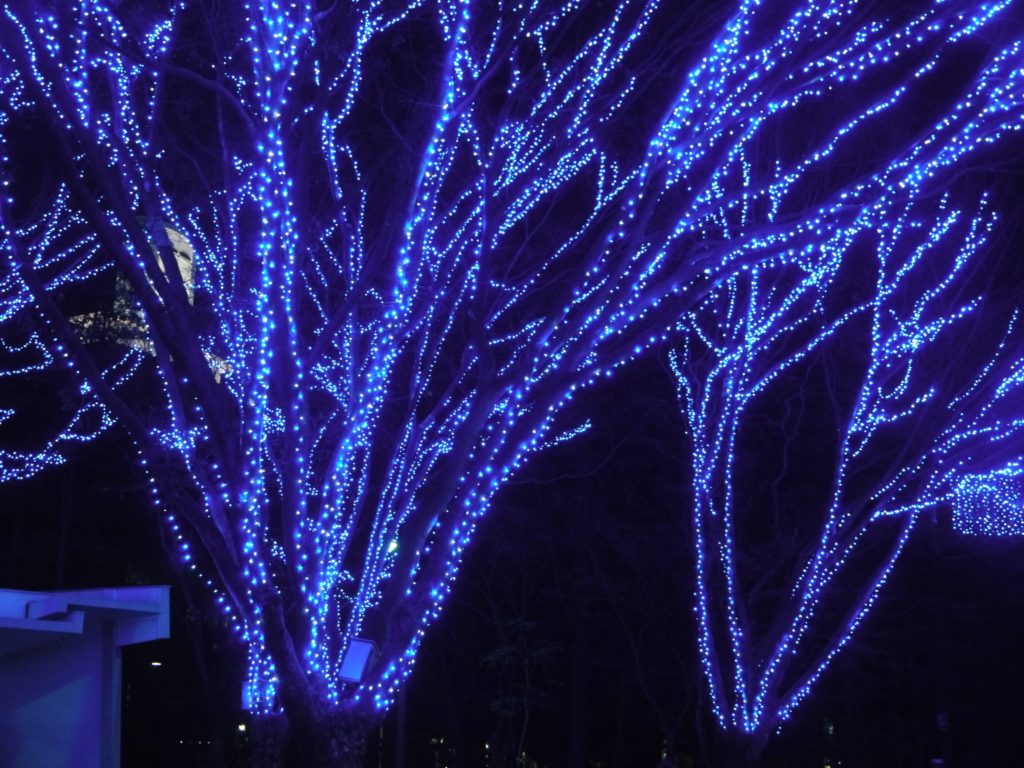 Kotodai Park had many food boths and also live music presented by the Japanese brewery Kirin.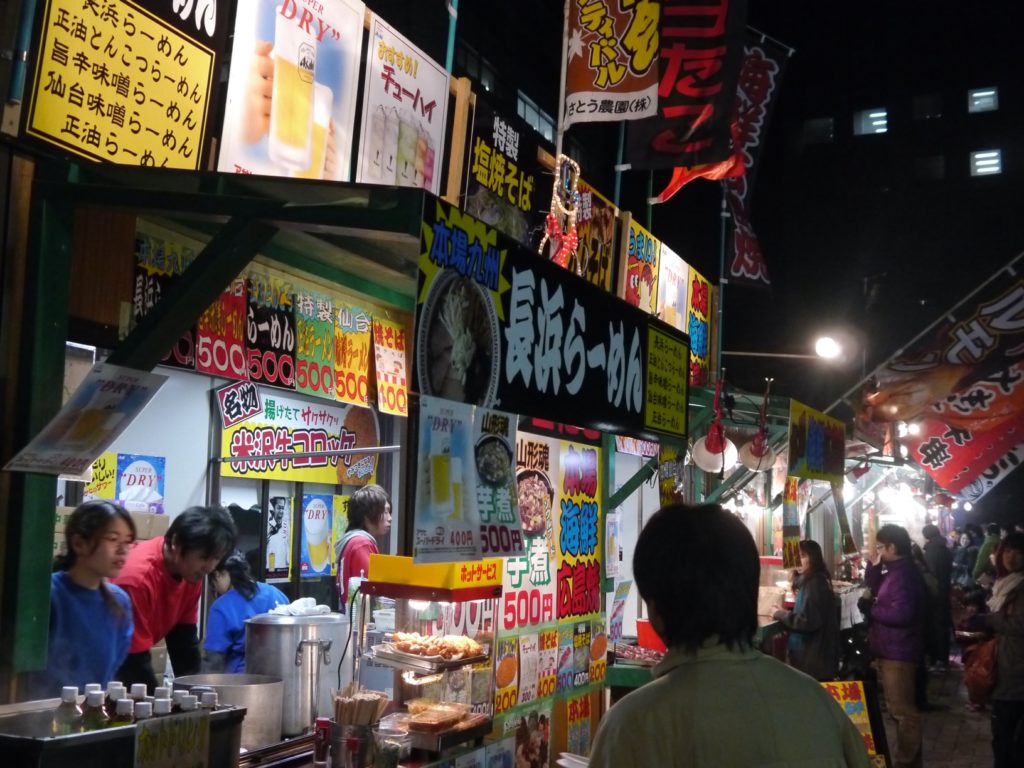 The Sendai Pageant of Starlight is held until December 31.