JR Sapporo Station is a central transportation hub in Sapporo and the station itself is connected to multiple shopping malls. Two of the subway lines (Toho and Namboku) also stop there.
One of the shopping areas is the Stellar Place Center which was decorated for christmas and wished everyone a "very xmas". The JR Tower has an observation deck which is higher than the one of the TV tower. But after having already been to the TV tower, I didn't feel like paying again.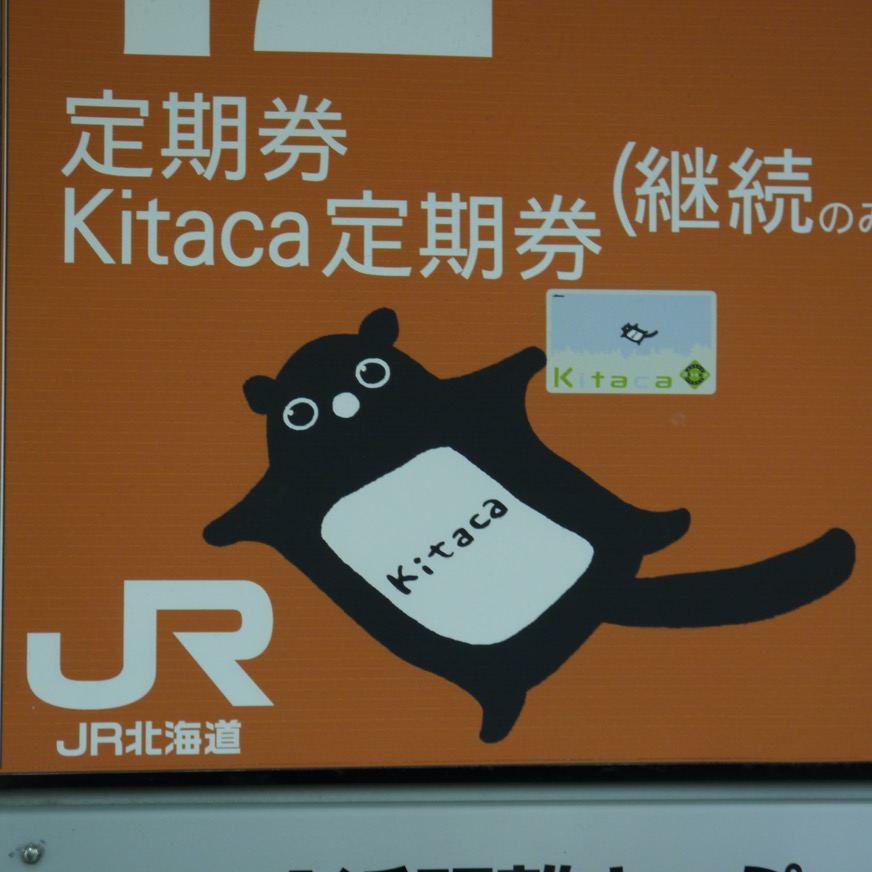 The regional JR transportation card is the Kitaca which is similar to the Suica in Tokyo. You charge the card and can then use the local transportation more conveniently. I think the Kitaca animal is cute, but it looks like it loves to jump at you from behind! I thought about getting the card just because of the animal but in Sapporo I wouldn't use it much anyway. The subway is more convenient and for visitors, the day pass for the subway (800 Yen on weekdays, 1000 Yen for subway+bus) is a better deal. I did use my JR Rail Pass at the JR busses, when I went to the Historical Village.
Talking about cute stuff, Kiddy Land has a small shop at the station as well. They used to have a big store at Tokyo's Omotesando Street. The Sapporo store featured lots of "girly bears" – but really, most of Kiddy Land's toys can be considered girly.Just next to the station is a Bic Camera store, rival Yodobashi is on the other side of the station just round the corner. There's a big Kinokuniya book store as well. Both Yodobashi and Bic Camera aren't discounters, the best deals can usually be found at smaller shops tucked away in some side street of Tokyo's Akihabara district. I saved about 20000 Yen once when I bought my video camera.
Of course the stores at Sapporo Station were decorated for christmas. The Stellar Place Center's catchphrase was "Very Xmas".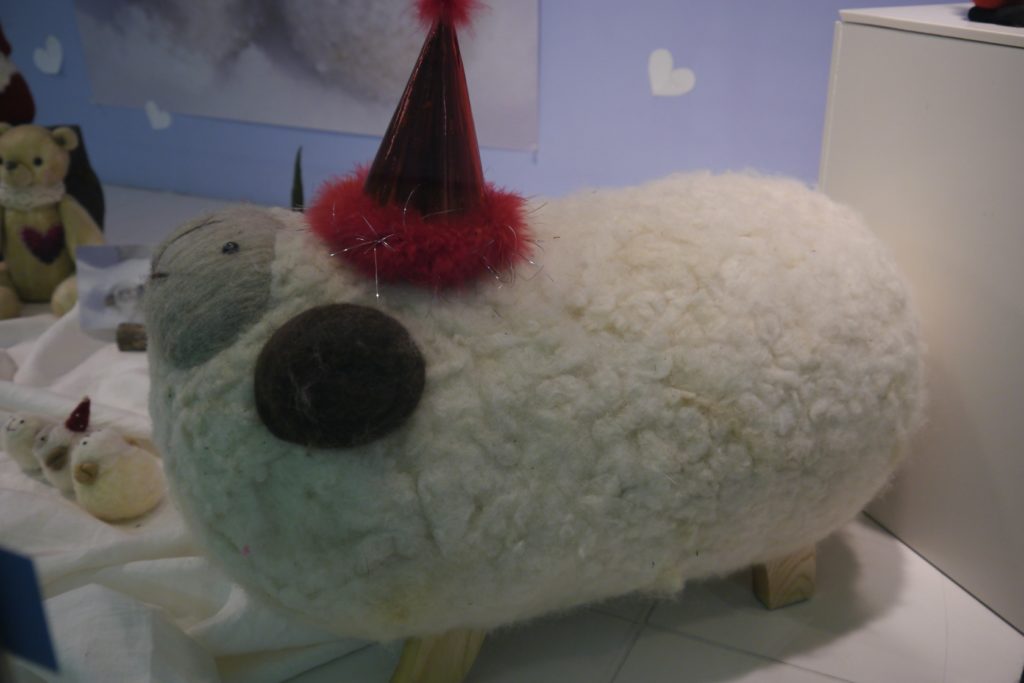 Some of the decorations were nice, such as this christmas sheep.
On the other hand, there was this clone army of santas – are these produced in the same factory as the storm troopers?