Taking the Highway Bus in Japan

Trains in Japan are excellent but pricy, especially long distance ones. If you are lucky enough to stay in the country for more than one month, travelling by bus is the cheapest option to explore the country. Also, as fewer overnight train services are offered, buses become the only way to travel at night (unless you have a rental car, of course).
I used both trains and busses during a three-month trip to Japan, visiting three great festivals in Northern Tohoku (Aomori Neputa Matsuri, Hirosaki Neputa Matsuri, Akita Kanto Matsuri) and the cities Osaka and Takayama. For Tohoku and Osaka, I used the Japan Bus Pass by highway bus company Willer Express.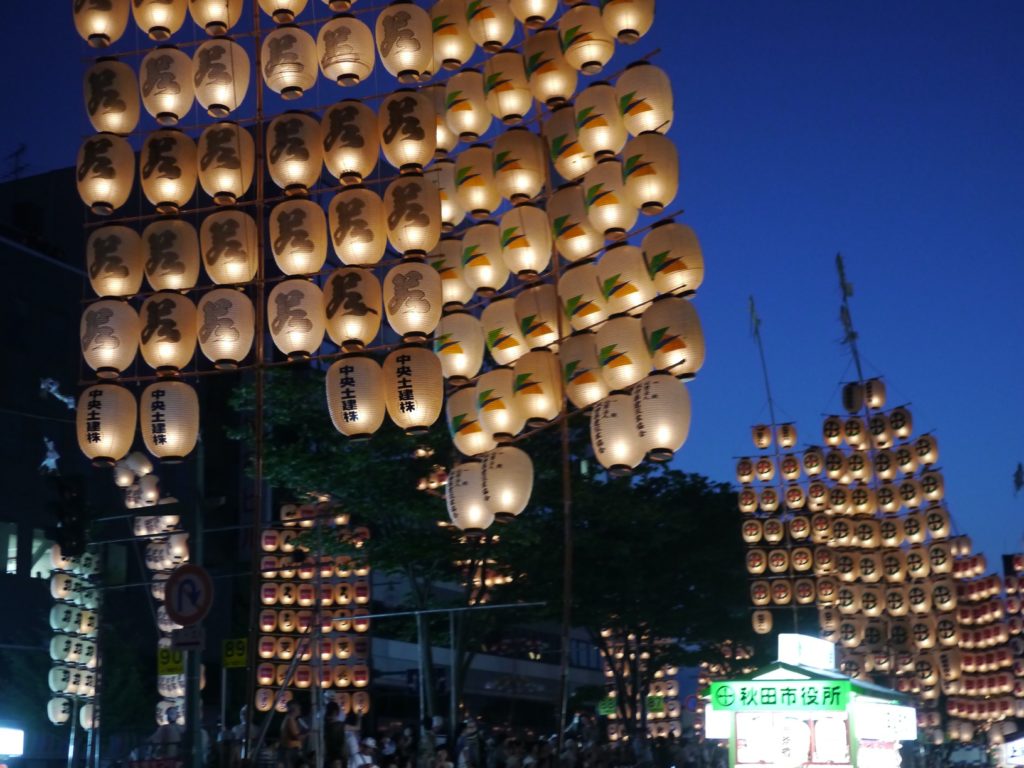 The Bus Pass is Willer's equivalent to the Japan Rail Pass but is more flexible. You can travel either three or five days of your choice within two months from purchase. It's exclusive to short term tourists of Japan i.e. if you are a resident of Japan, you can not buy the pass. Reservations have to be made beforehand and if you plan to do a round trip on the same day, one of the buses has to be a daytime bus. You can cancel a reservation up until a day before and make a new one.
Willer Express offers a variety of buses and the pass is valid on all except the premium ones. I used the theater and relax bus.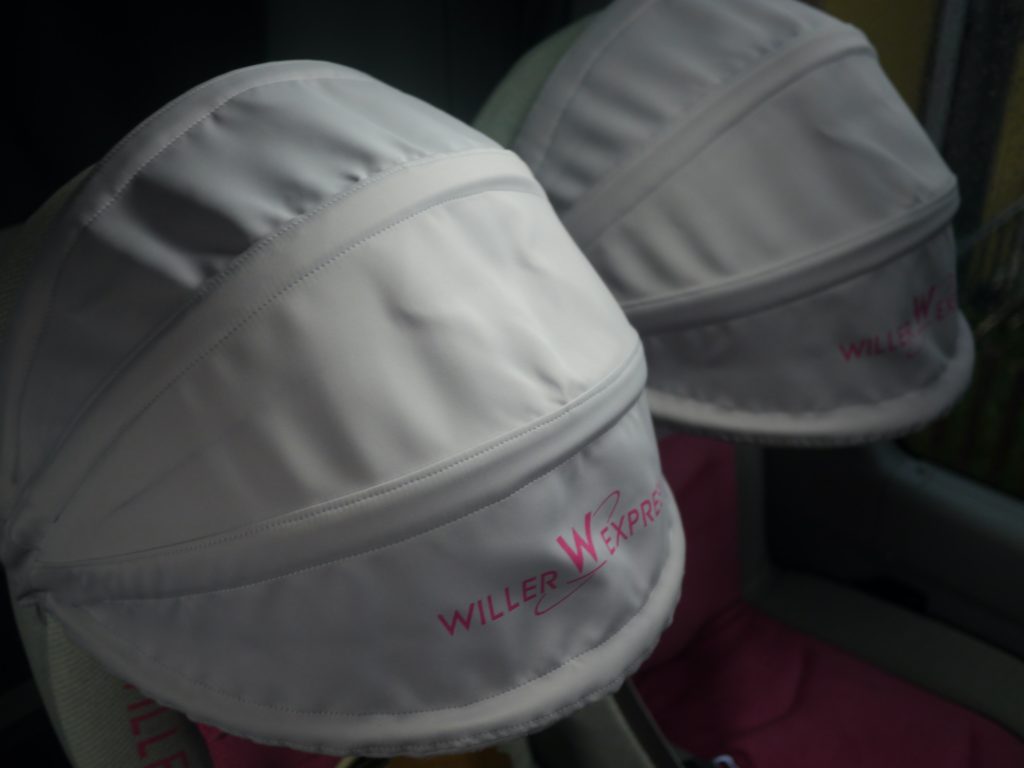 The relax ones are ideal for overnight travel and offer reclining seats, an adjustable pillow, a free blanket and a canopy. The bus I took from Tokyo to Aomori didn't have a restroom, but the bus driver made stops at service areas (rest areas) every two hours or so. These stops are announced in Japanese and long enough to buy supplies at the convenience store and go to the toilet.
One thing you should definitely prepare and take with you is the map of the boarding place supplied by the bus company. Some stations have elaborate check-in counters where you show your online reservation and get your ticket. Willer's check-in counter in Osaka is inside the Umeda Sky Building Tower East and looks like this: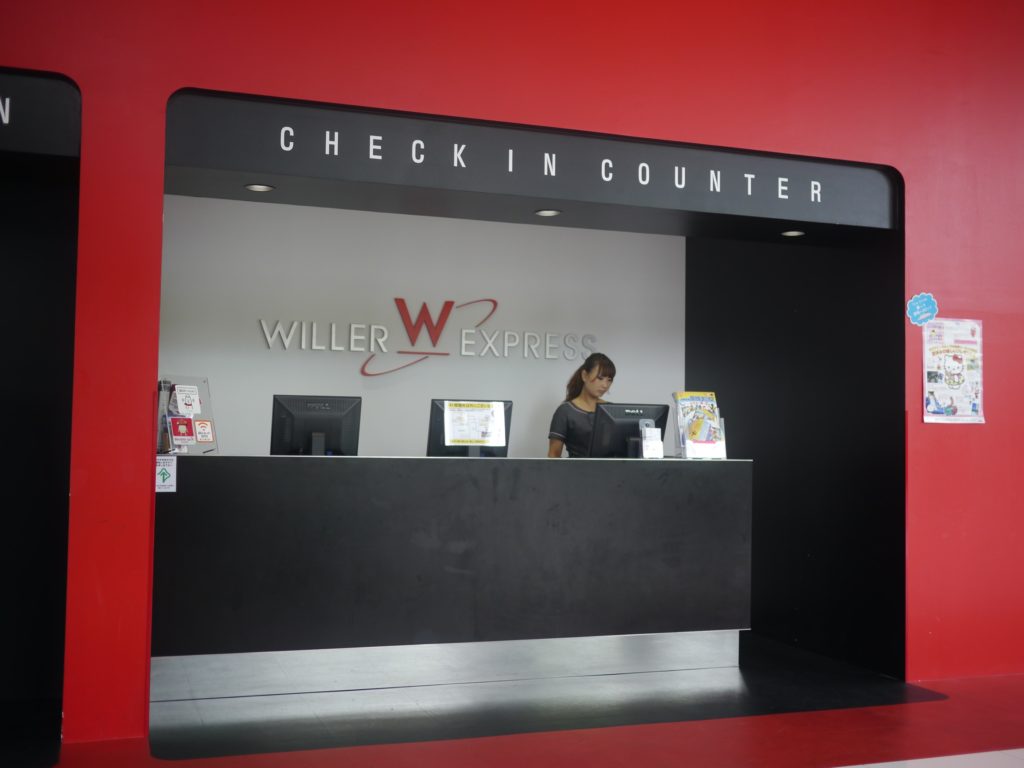 You will then be guided from the check-in/waiting area to the bus.
On my trip to Osaka and back, I could choose between a variety of buses. For one trip, I chose the theater bus which offers an entertainment system at every seat with movies, music and games. The latter are provided by Sega and as an owner of a Mega Drive/Genesis console, I was delighted to play some of my favorite games (e.g. Sonic & Knuckles) during my bus trip. Also, the entertainment system is equipped with a proper joypad.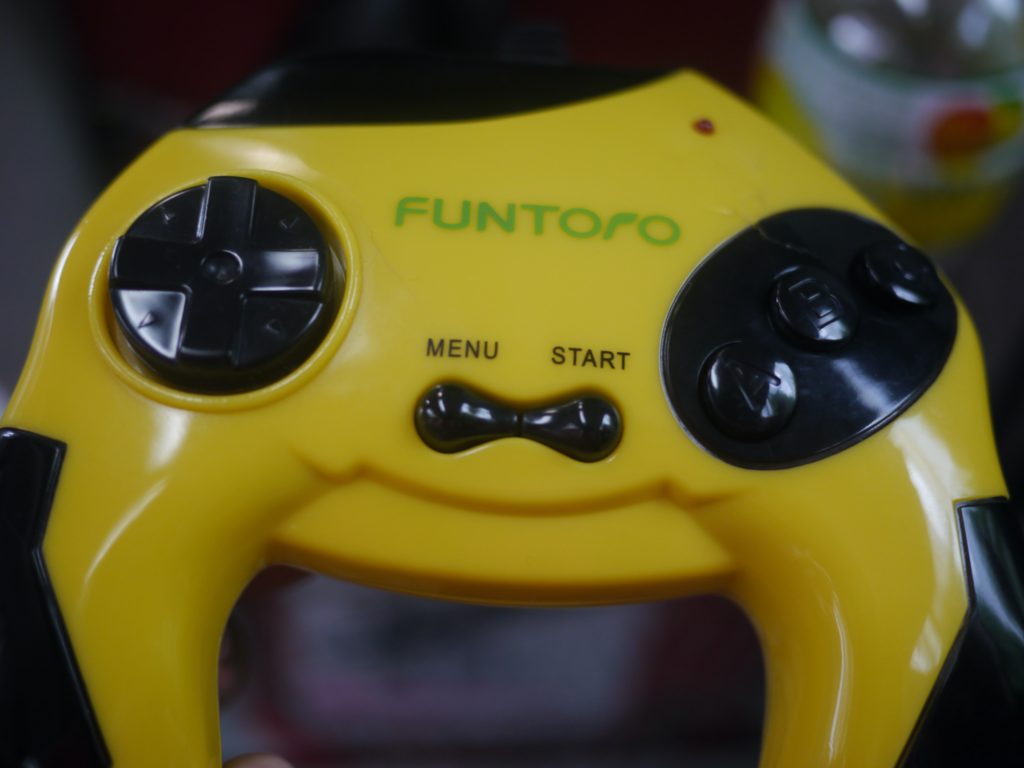 Have a safe trip – and don't forget to fasten your seatbelt!