Feeling a bit like going out after school, I got out at Harajuku station. I've read about a vegetarian restaurant on the Internet and the directions seemed simple enough for me to find it but still, no map is good enough to not be misinterpretated. What the map was lacking were a few landmark points. Harajuku is a popular shopping place for young japanese and on Sundays you can see many people who dress up in various costumes near Harajuku station.
I didn't find the restaurant I was looking for but found another one. An "organic" one. It doesn't mean that everything is kind of alive there or that you have to kill your meat before it escapes 😉 The restaurant sells meals that are (hopefully) good for your health and I guess the meat is only from happy animals. Not keen on looking at happy dead animals, I chose the salad. The salad tasted well and I also had an omelette shaped like a cake.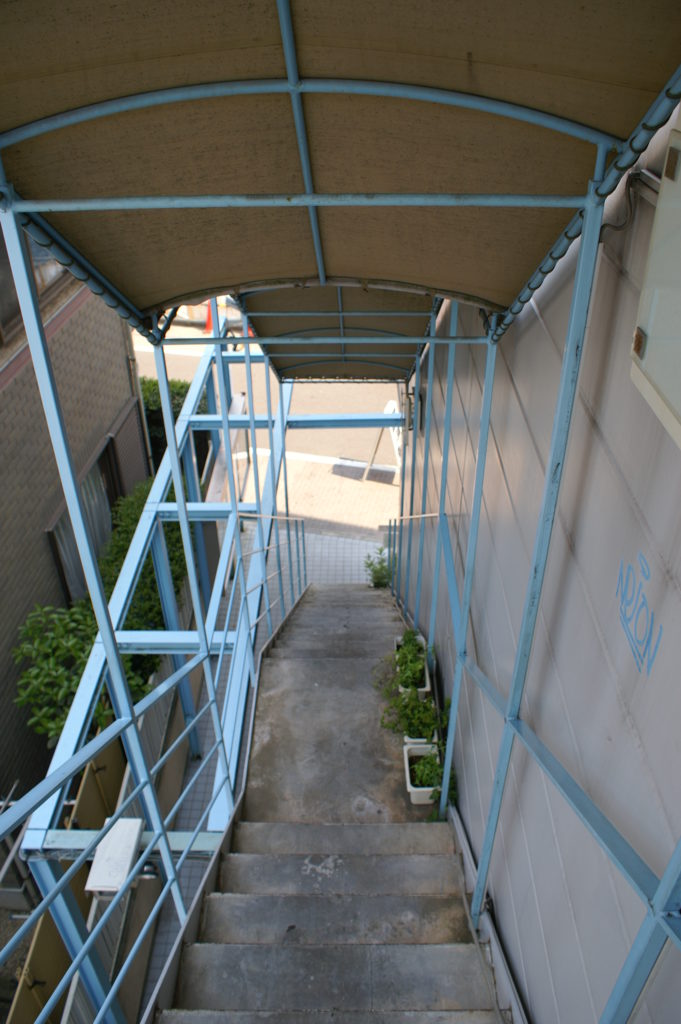 Another thing that was funny about the restaurant was it's location: It was on top of a shop and you could only reach it via the staircase.
After that, I went to the Meiji shrine. Nothing exceptional happened there except an Ikebana class preparing their latest flower arrangements.