Pride parades by the lesbian, gay, bisexual and transgender community (LGBT) are common in the west and have been held in Tokyo since 1994. There were no parades held in the years 2008, 2009 and 2011, due to a dispute between organisers. This year two parades were held: Tokyo Rainbow Pride on April 29 and Save the Pride in August 11. I went to the latter one. But why were there two parades?
The Japan Times asked the organizers of both parades and they told a slightly different story. Hiroteru Inui of the Rainbow Pride states that the Tokyo Pride organizers weren't sure whether they would do a pride event in 2012 while Daisuke Monko of the Tokyo Pride Parade claims that another candidate wanted to take over his position as organizer. He is ok with anyone holding a parade but asked TRP to change their name (which they didn't). I guess that most people were happy to participate in both.
In another twist, the Tokyo Pride in August was cancelled, prompting members of the LGBT community to quickly organize a replacement called "Save the Pride". The notice of cancellation was published on August 6 – to organize a replacement including show acts and sponsors in such a short time is amazing.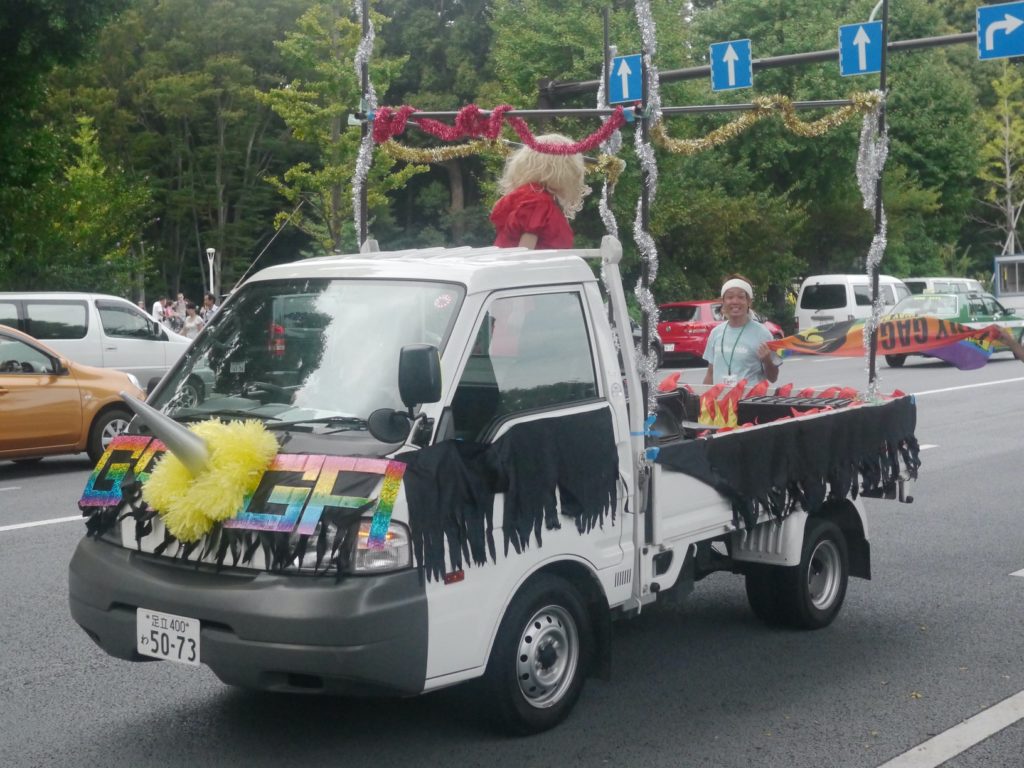 Like the Rainbow Parade, Save the Pride was held at the event stage/square next to Yoyogi Park. Lots of events are held there from international food events to anti-nuclear demonstrations. I arrived to see the pride parade heading back to Yoyogi. The parade was small to say the least and although I like Lady Gaga, hearing only "Born this way" gets kind of annoying. It wouldn't have hurt to add Madonna to the mix 🙂
Around the stage various booths were set up. Accessory shop Gomi Konton had a selection of rainbow-colored accessories which they also sell online, at the Lesbian & Gay Film Festival (September 14-17) booth advance tickets were available, Big Gym catered to gay men and the musical RENT had a booth too.
The RENT cast first performed the Japanese version of Seasons of Love alone and then with the audience. They gave an autograph session afterwards – the RENT booth was by far the most crowded one after their performance.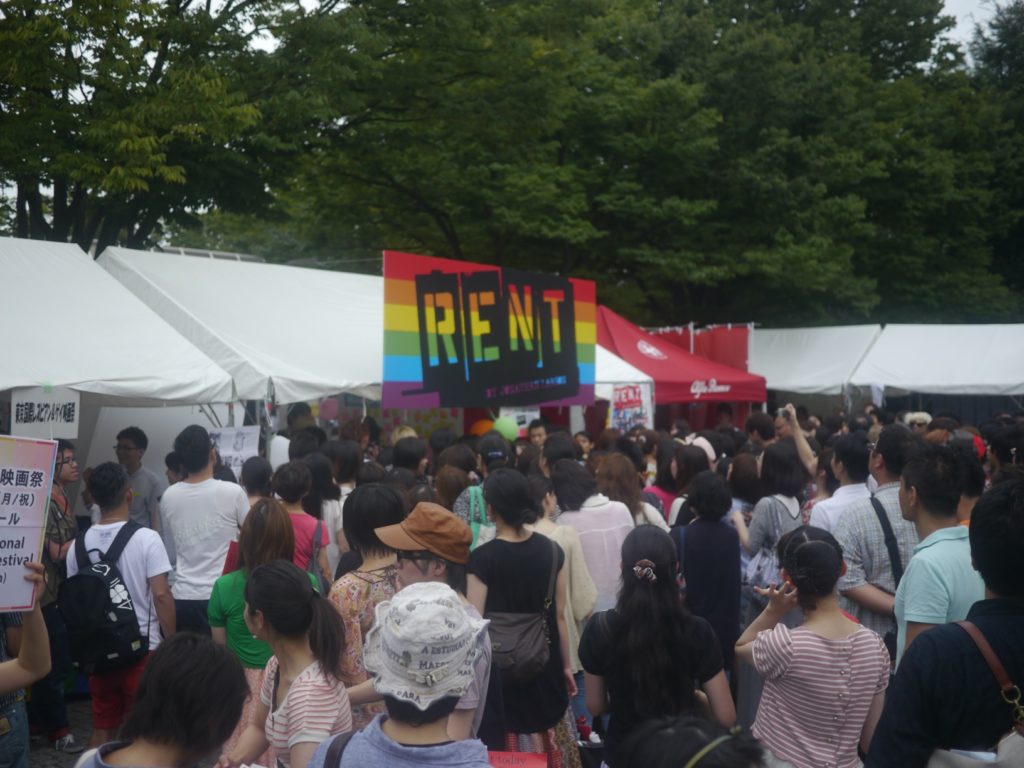 The closing ceremony included a touching speech and "Born this Way", of course.
If you are a member of the LGBTQ community and coming to Japan, I suggest that you check out the site of Stonewall AJET. They have lots of useful information in English language and are always looking for supporters and volunteers.