Mokin Museum in Insadong, Seoul
A visit to the Mokin Museum in Insadong, Seoul is the perfect complement to the Chicken Art Museum. Mokins are wooden figures used to decorate funeral carriages. If you read my previous post on the Chicken Museum, wooden chicken figures were used on the carriage as well. It was believed that chickens can guide the dead to the next world so that they won't get lost.
There are a lot more animals that decorate the carriages as well as plants and fictional beings. The Mokin Museum has a massive collection (5000 pieces) of them but since it's a small museum can only display a very small part of it.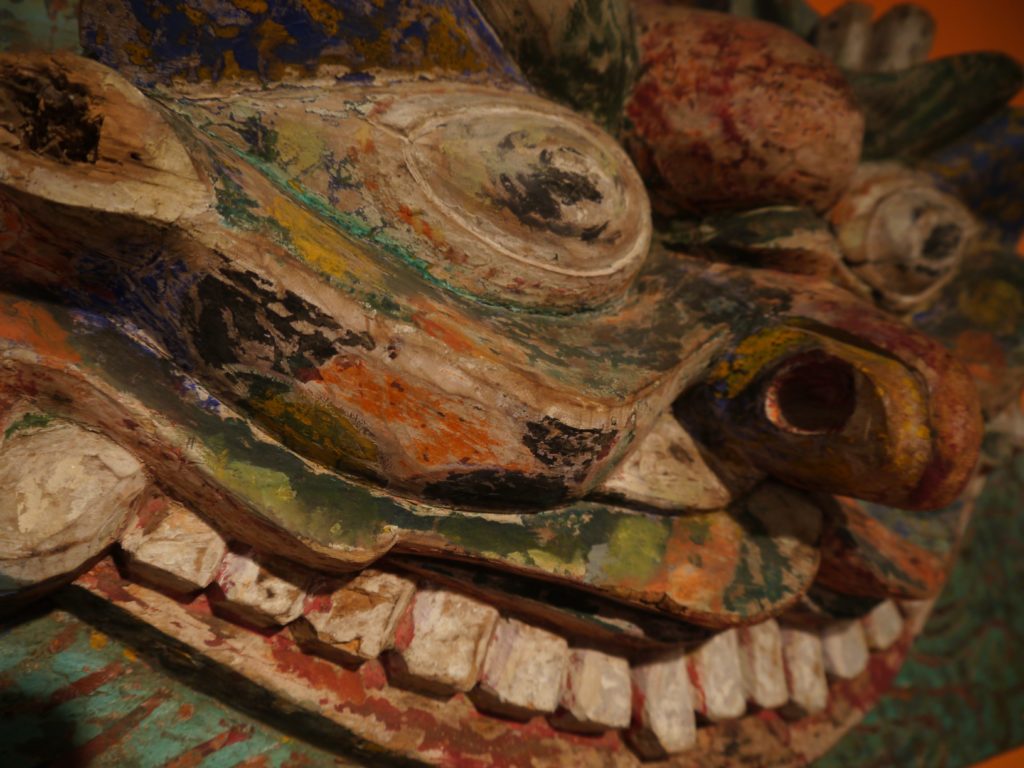 The museum is located in Insadong. Opposite the Jogyesa Temple is a Buddhist culture and information center. Right next to the center is a small street where the museum is located. There are two Italian restaurants in that street one of which is Palazzo Due which is next to the museum. On the basement floor of the museum is a two-part gallery which doesn't exhibit wooden figures. The actual museum is in the floor above, take the steps and pay at the counter (5000 Won).
Now you can see the figures! There is only room which is full of mokins. Photographing is allowed, touching not except for this chair:
I was impressed by the details of some of the carved animals and peoples. Not all exhibits are in pristine condition, but that just adds to the appeal. Some exhibits are explained in Korean, Japanese and English.
The admission fee includes a drink (coffee, tea, juice) which is given to you when you exit the exhibit room. Mokin Museum has a rooftop garden where a few samples of Korean pottery are displayed. Don't expect a great view from the top as most buildings are taller than the museum building.