Munich Christmas Market in Sapporo
Yesterday I arrived in Sapporo which is also the first time I'm on Japan's northernmost island Hokkaido. December is the season for illumination festivals in Japan and just next to Sapporo's illumination festival is the Munich Christmas Market (ミュンヘンクリスマス市) in Odori Park.
With the shiny television tower in the background – which itself looks much like a christmas tree (or a shrunken Eiffel Tower) – and snow, this is the perfect place for a christmas market. Unlike Seoul's European Christmas Market, they got everything right in Sapporo. The shops are typical for what you see in Germany and all of them are decorated in some way. There's much attention paid to details there. The bland white booths at Seoul's market were disappointing.
Surprisingly, the size of the market was also alright. I've seen smaller christmas markets in Germany. This allows for some variety in what each booth will offer.While I'm definitely no food expert, the food looks authentic and I didn't spot chili con carne there. There is a lot of variety at the market and dozens of dishes to choose from. They even sold gingerbread houses.
More than one stand offered christmas decorations, stars, santas, candles and so on. Jewelry may be an odd addition if you've never been to a christmas market but are commonplace on German markets.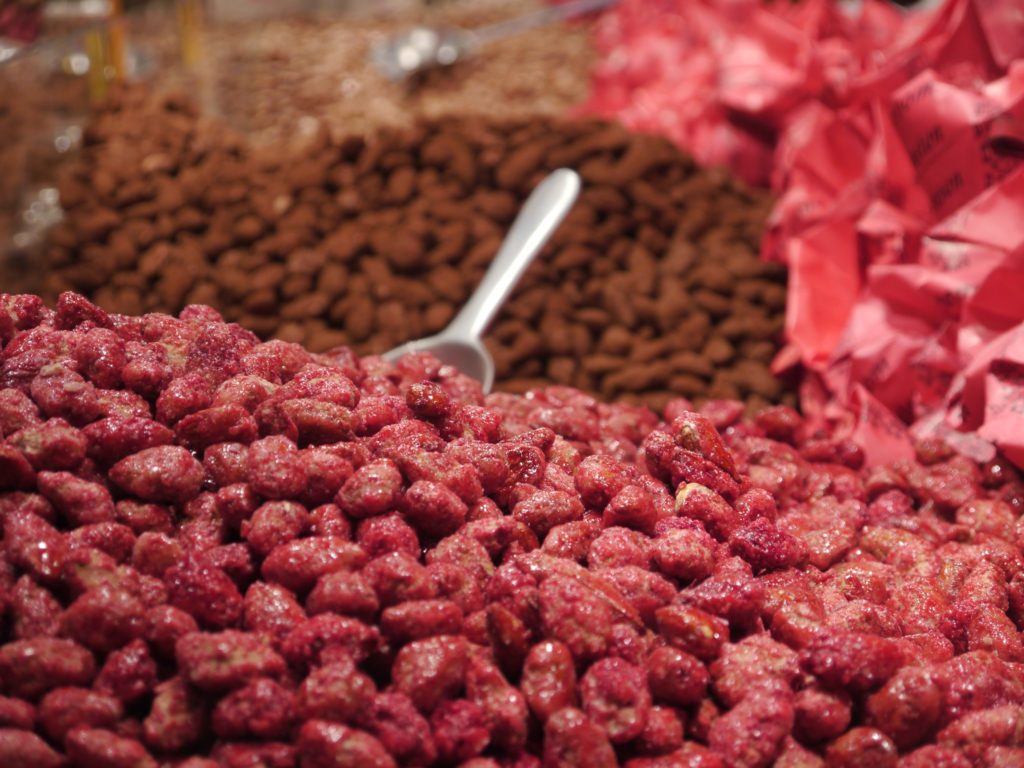 One booth offered different kind of almonds and I guess I will return there today or tomorrow. Besides having pie, I drank hot chocolate which was less hot but more chocolate compared to the one I had at Incheon airport which was less chocolate and more hot.
Modern Christmas tree next to the TV tower.
Clearly, Sapporo's sister town Munich and expats helped out a lot. Except for the Japanese staff, this market wouldn't look out-of-place in Germany. The recycling system was kind of special: 100 Yen were added to every dish and drinks which you get back if you bring your cup and dish to a central location. This is not something that is obvious if you eat something at the booths near the entrance. In Germany you also pay a deposit but get it back at the same booth.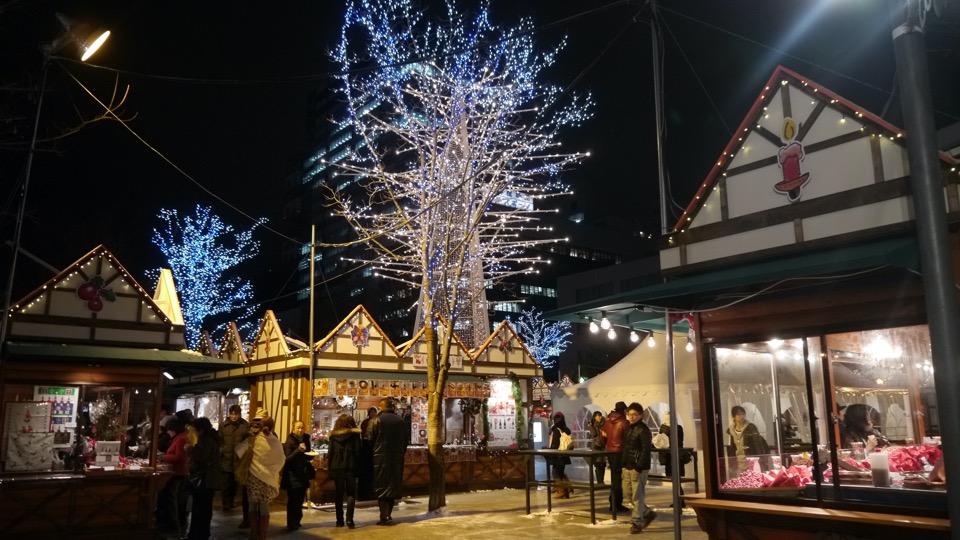 The German (Munich) Christmas Market is an annual event in Sapporo and will be held until December 24. It's open every day until 9pm at Odori Park West 2.