Makers of pachinko machines are no longer contend using manga/anime franchises such as "Evangelion" as a theme for their machines. Instead they created "Winter Sonata 2", the pachinko sequel to the Korean TV drama that led to a greater interest in everything Korean, and more recently pachinko adaptions of "Ghost" and "Star Wars". Yes, Darth Vader is encouraging people to play this pinball/slot machine mix.
In Harajuku I could see the on-going production of "Octopussy 2".Less Bond, more Japanese – works for me 😉
A slim production budget led to this building, which is – quite literally – a piece of cake: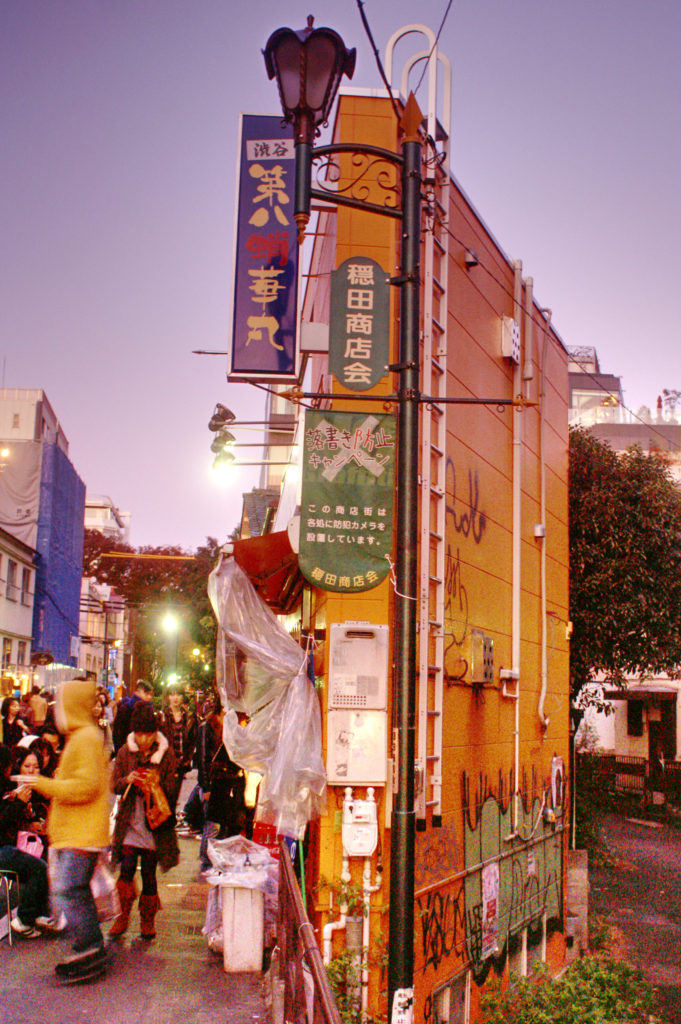 And just across the "cake" is this hair dresser which reminds me that I'm due for a hair cut.