Iris Flowers at the Meiji Shrine Inner Garden
On a lighter note, I managed to visit the inner garden of the Meiji Shrine yesterday. Most of the events in Juni are related to hydrangea and iris flowers. Probably the most accessible iris flower festival is at the small inner garden of Meiji Shrine. "Inner garden" doesn't mean that it's in the middle of the shrine. In fact, the garden is on the way to the shrine and can be easily overlooked.
Unlike the shrine, there's an admission fee of 500 Yen for the garden. Usually in mid-June, iris flowers are in full bloom. There are no traditional dances, Japanese music etc. scheduled to be performed at the garden, it's just a nice walk with lots of pretty iris flowers.
I received a ticket with a time on it but I could immediately enter. I guess they limit the number of people. There is not much space, not enough to set up a tripod, I think. Of course with broad daylight, who would need one anyway?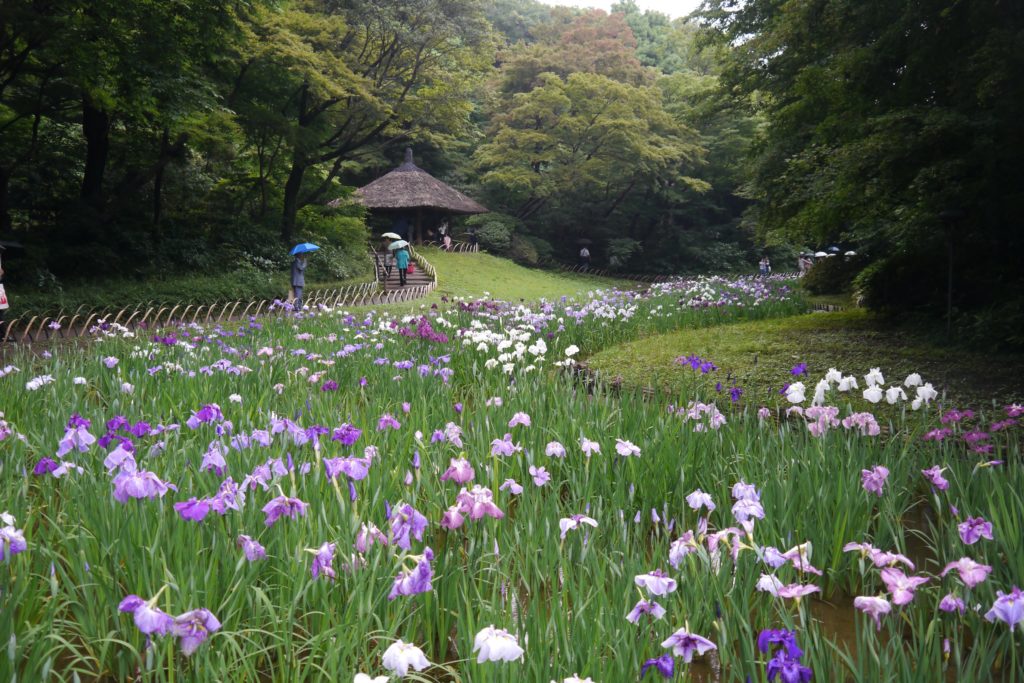 Hundreds of Iris flowers were blooming giving an excellent view even in rainy season. In fact the rain drops on the petals look interesting on close-ups. I had to rush through the garden because I had a meetup afterwards, but the garden is not big anyway.
How to get there: JR Harajuku or subway station Meiji-Jingumae station.