Shinjuku Gyoen: Autumn colours in Shinjuku
Last part of my "autumn colours" series 😉
Today I went to Shinjuku Gyoen, which is often recommended as a good place to watch cherry blossoms. Unsurprisingly, it's also one of the best parks to see the autumn colours.
I went there before my JLPT course (which is the last session before the actual test) so I only had about an hour to walk through the park.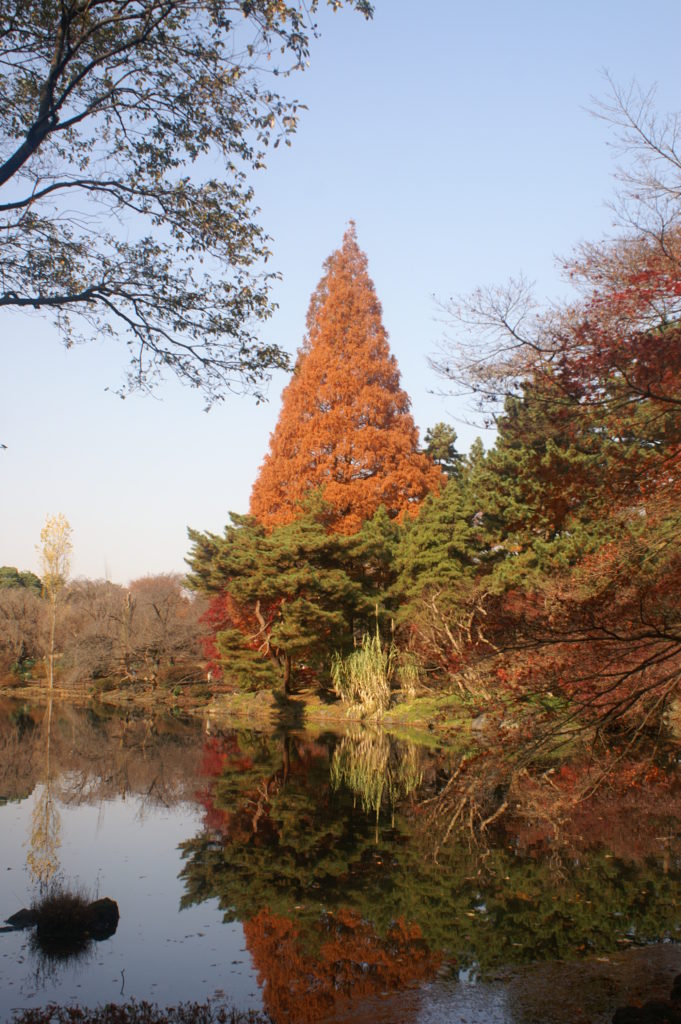 I took about 150 photos and deleted half of them afterwards. My favourite spot was around the ponds – there was almost no wind blowing to disturb the water and the reflection of the trees.
While I was asked more than once whether I'm working as a professional photographer (just because I'm using a DSLR!), my equipment pales in comparison with what many elderly Japanese were carrying around. DSLRs mounted on tripod with lenses that were suitable to photograph a single leaf from a 850 meter distance.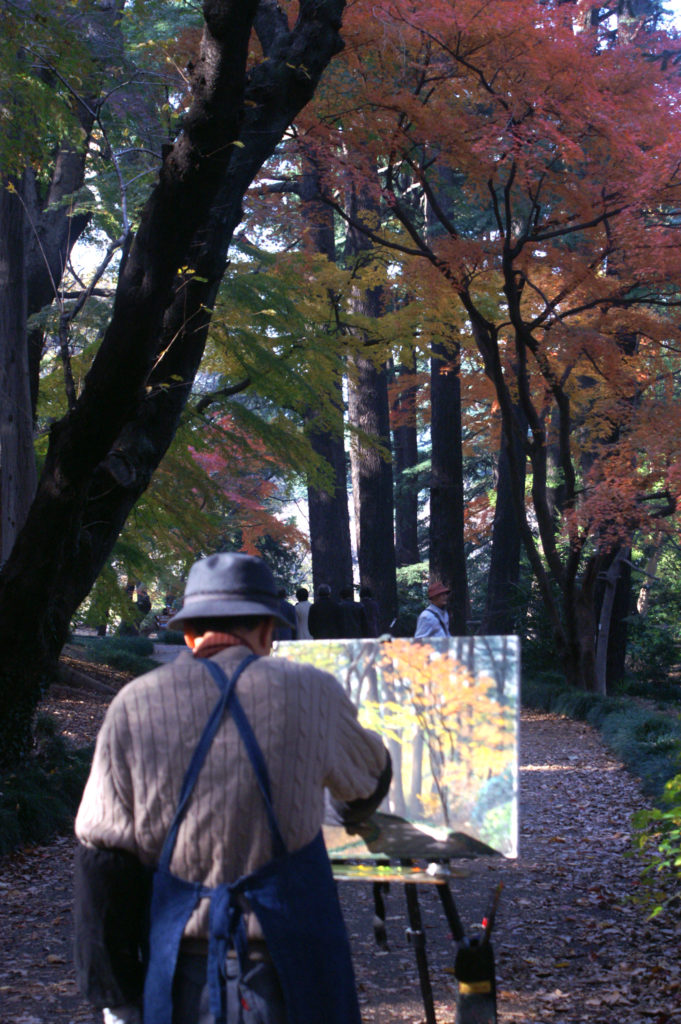 However, some people only needed a canvas, a brush and a palette.