Naganuma Graduation Ceremony
The last day of a semester at Naganuma is obviously no ordinary school day. We usually watch a video together and say sayonara to the teachers who will surely change in the next term. Today, only a few came to the first lesson and no one is graduating. But one girl in our class was honored at the graduation ceremony: She never came late in the whole school year. If you manage to do that, you will get 30000 yen back.
The film was about a group of amateur Sumo wrestlers. First they look ridiculous and lose all the time, later they still look ridiculous but are winning a tournament. It sometimes reminded me a bit of the Sumo game in Takeshi's Castle.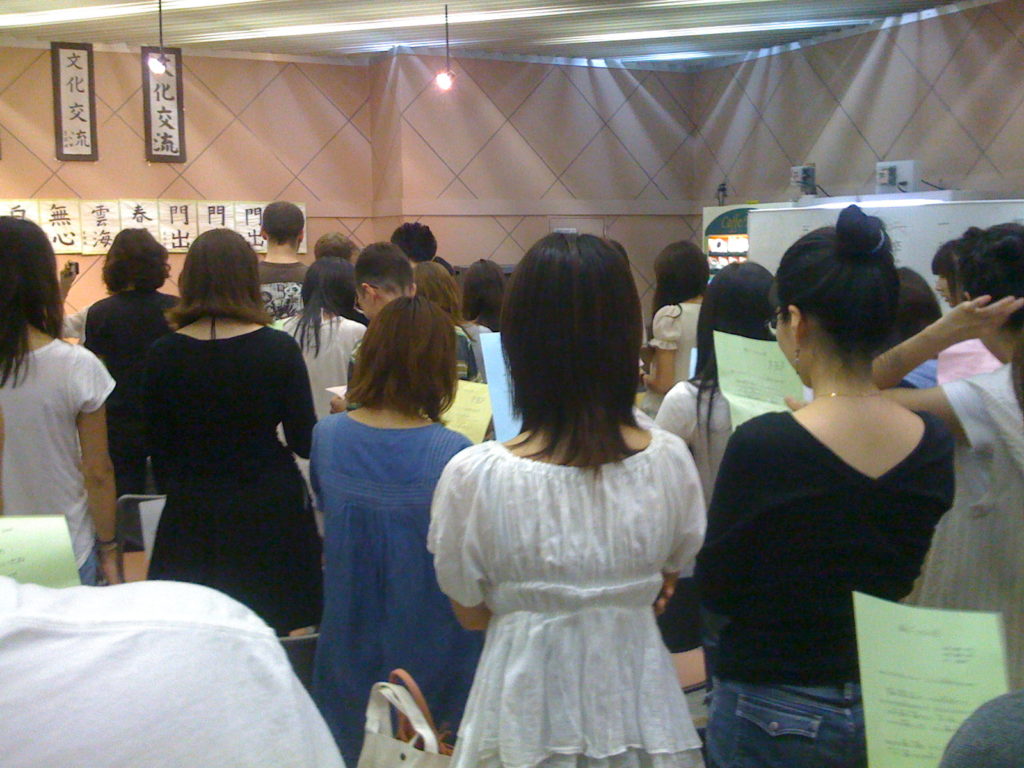 The graduation ceremony follows a schedule with the head of the school speaking first. Later the ones who graduate are coming forward, another speech is held (this time by a student) and last but not least everyone sings a song. This time it was by SMAP, but it didn't seem to be a well-known one…
Later we ate at an all-you-can-eat restaurant in Shibuya.